---
25% Off Travel Essentials At Chemist Direct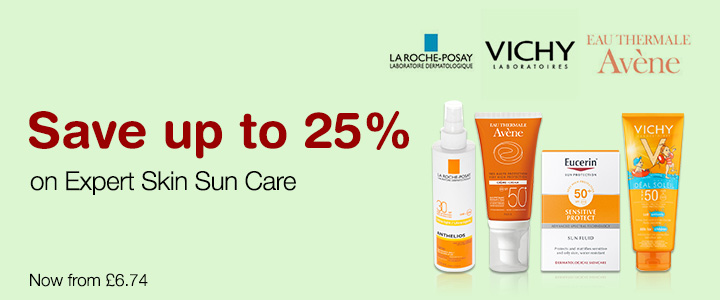 Get Ready For Your Perfect Holiday With Chemist Direct's 25% Off Travel Event.
Click here to find out more
Piriteze One A Day Tablets are used to treat the symptoms of hayfever (itchy or watery eyes, sneezing and a runny nose) and other allergies e.g. pet, house dust mite and mould spore allergies. They can also be used to relieve the rashes and itching of hives.
Was £7.19
Now £5.39
Save £1.80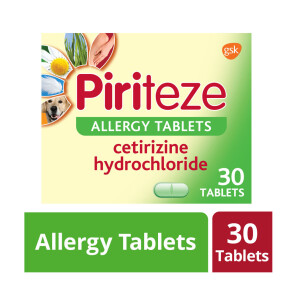 Pirinase Hayfever Nasal Spray is a non-drowsy treatment to treat the symptoms of hayfever and other airborne allergies. This spray can help to relieve allergy symptoms for up to 24 hours to prevent the symptoms during the day.
Was £20.89
Now £15.67
Save £5.22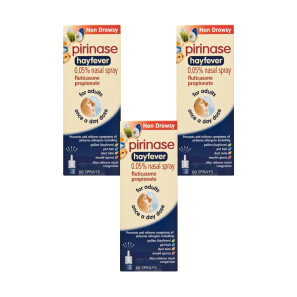 Piz Buin 1 Day Long Lotion SPF 30 has up to six hours of protection from UVA and UVB rays. The enriched formula helps to prevent premature skin ageing, and is non-sticky and non-greasy. It's sweat and water resistant, and will give your skin a hit of moisture while providing sun protection.
Was £12.99
Now £8.64
Save £4.35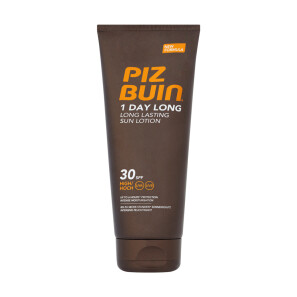 Pyramid Protect Sensitive Spray 100ml - It provides all day protection from mosquitoes and insects, and is ideal for the sensitive skin. Made using 20% micro-encapsulated Saltidin, this is just as effective as 50% DEET.
Was £7.49
Now £4.98
Save £2.51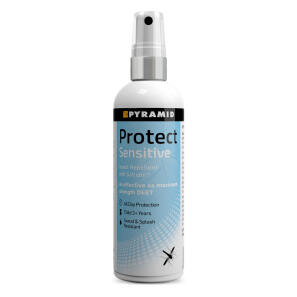 Malibu After Sun Tan Extender is enriched with Aloe Vera, Allantoin and Vitamin E in order to sooth, cool and moisturise skin that has been exposed to the sun throughout the day. Its Vitamin filled formula, containing Vitamin E and Pro-Vitamin B5, also helps to prolong your natural tan.
Was £3.49
Now £2.32
Save £1.17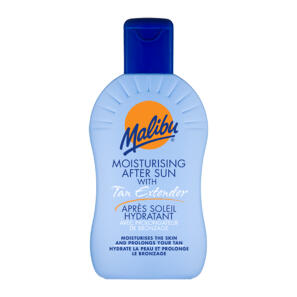 Calypso Cooling Effect After Sun Gel contains menthol to take the heat from your skin, and anti-irritant Iricalmin to give rapid pain relief. The gel soothes and moisturises the skin to prolong your tan.
Was £3.99
Now £2.65
Save £1.34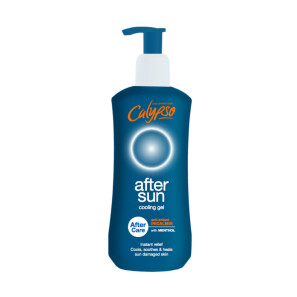 This luxurious after sun lotion moisturises, soothes and hydrates all skin types after sun, wind or outdoor exposure. Suitable for 6 months and upwards. Dermatologist approved for sensitive and eczema prone skin.
Was £4.99
Now £3.74
Save £1.25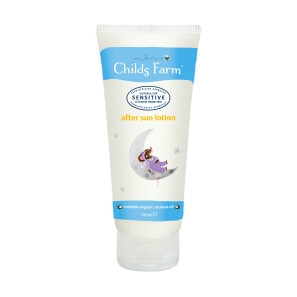 Mosquito Milk is effective against all mosquitoes and tropical mosquitoes, including ones that may carry malaria, West Nile Virus, dengue fever and yellow fever. The easy to use roll-on insect repellent is highly effective and pleasant smelling, offering up to 4 hours protection per application.
Now £9.99

Treat itchy insect bites and stings with a soothing roll on from Dr J.
Was £2.99
Now £1.99
Save £1.00