Get 25% Off Starter Kits Now!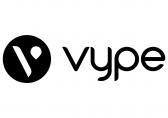 GET 25% OFF STARTER KITS NOW!
Date: Ends Thursday 19th May
Offer: 25% off all Vype eTank and ePen Starter Kits.
URL: www.govype.com
Get 25% off our eTank and ePen starter kits.
We are happy to look at increase in CPA for any affiliates that can push tof the duration! Please contact me on 02078451965 or terri_wong@bat.com
Many Thanks!
Terri
Tags: best ecig, discount, e cigarette, ecig, ecigarette, ecigarette starter kit, ecigarettes, promotion.