25% OFF SlimWhey protein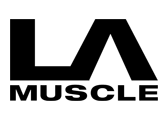 Dear Affiliates,
25% OFF SlimWhey protein
Voucher code: slimwhey25
Expiry: 15/09/2013
Slim Whey by LA Tone is a Premium very high grade protein powder with additional active ingredients which have been proven to aid weight loss. Slim Whey is unlike any other protein shake you have ever experienced; ideal for muscle maintenance and toning as well as rapid fat loss. Slim Whey mixes easily and rapidly with water to give you a creamy, delicious shake with real fruit pieces. Even the fruits in Slim Whey aid weight loss!
Visit: http://www.lamuscle.com/products/slim-whey-pink
Sign up to our programme
http://ui.awin.com/merchant-profile/3253
Kind regards
LA Muscle Affiliate Team