25% Off Palmers Products at Chemist Direct
---
25% Off Palmers Products at Chemist Direct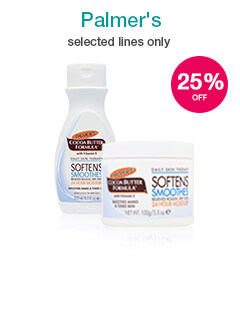 25% Off Palmers Products at Chemist Direct.
Offer expires - Midnight 31.12.19.
Click here to find out more.
Rich, luxurious Palmer's® Cocoa Butter Formula® daily body lotion provides deep hydration all over. This velvety soft formula absorbs quickly, creating a protective barrier that locks in moisture.
Was £1.20 Now £0.90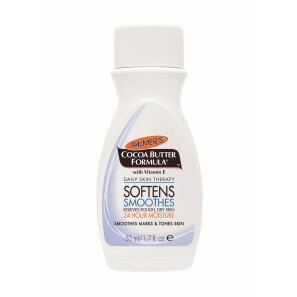 For a rich, overnight repair treatment, Palmer's Moisture Rich Night Cream is just the thing.
Was £11.99 Now £8.99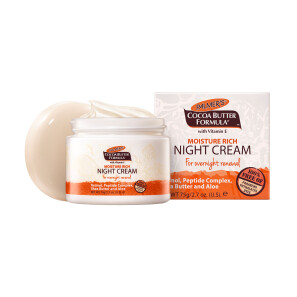 Palmer's Cocoa Butter Formula Skin Therapy Oil for Face has an advanced formula that provides complete hydration to your face and whole body.
Was £9.99 Now £7.49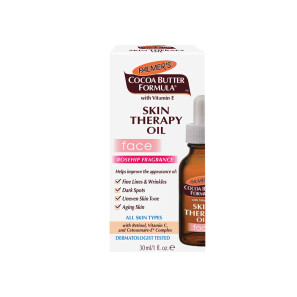 This fast-absorbing hand cream is perfect for everyday use; instantly creamy, it creates a glove-like barrier which seals and locks in moisture for constant protection against the elements.
Was £2.25 Now £1.69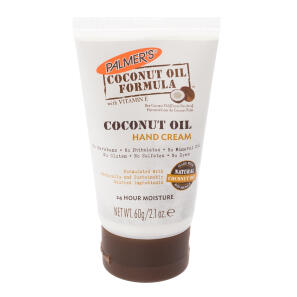 Palmer's Cocoa Butter Moisturising Lip Balm is a convenient balm with SPF 15 and Vitamin E. It also is handy for when your on the go because it is small and compact.
Was £2.49 Now £1.87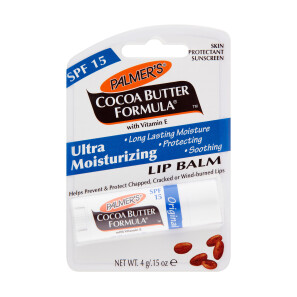 Palmer's Intensive Relief Hand Cream is an intensive moisturising treatment for severely dry, itchy skin.
Was £3.00 Now £2.25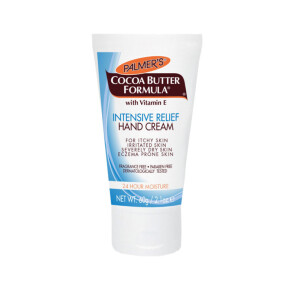 The perfect every day moisturiser with the added benefit of SPF15 so you don't have to double up with sunscreen. Non-Comedogenic.
Was £11.99 Now £8.99

Palmer's Skin Success Anti-Dark Spot Fade Milk is a tone correcting body lotion that targets pigment-prone areas such as knees, elbows, feet and décolletage to help correct unwanted discoloration.
Was £9.99 Now £7.49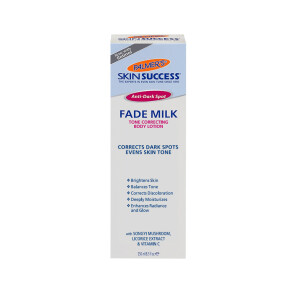 Palmer's Skin Success Anti-Bacterial Medicated bar soap deeply cleanses the pores, removing any residual dirt.
Was £2.49 Now £1.87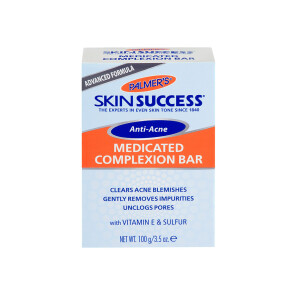 Palmer's Cocoa Butter Formula Swivel Stick soothes chapped lips. It is ideal for marks, blemishes and rough dry skin.
Was £3.99 Now £2.99