---
25% Off La Roche-Posay at Chemist Direct

Get 25% Off La Roche-Posay At Chemist Direct.
Click here to find out more
La Roche Posay Effaclar Duo Effaclar Duo is a complete skincare solution that is clinically proven to fight blemishes, prevent the appearance of marks, unclog pores as well as refine your skin's texture. It is a non-sticky, hydrating, gel-like cream that is designed for daily use and ideal for acne-prone and sensitive skin. It effectively removes dirt and bacteria which lead to spots and moisturises, leading to clearer-looking, smoother skin.
Was £15.49
Now £11.62
Save £3.87

La Roche-Posay Effaclar Purifying Foaming Gel is indicated for use on oily skin with blemishes and/or are undergoing dermatological treatment. It is a gentle cleanser that visibly improves the condition of the skin as it eliminates impurities and excess sebum. It leaves the skin perfectly prepared for your usual skincare regime. La Roche-Posay's formula also contains Thermal Spring Water, which hydrates, soothes and softens.
Was £11.59
Now £8.69
Save £2.90

La Roche Posay Lipikar Baume AP provides 24 hour moisturisation. Is free of fragrance and paraben. Helps to break with the vicious of itching of the skin. It is specially formulated for extremely dry, irritated skink atopic. Dry skin is characterised by a deficiency in the skin's barrier function.
Was £18.99
Now £14.24
Save £4.75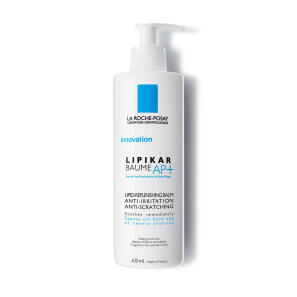 La Roche-Posay Effaclar Anti-Blemish System is formulated for oily and blemish-prone skin. It corrects the appearance of blemishes, unclogs pores, reduces pore size, and reduces the appearance of red and brown marks, while moisturising the skin. Suitable for those prone to allergic reaction.
Was £31.99
Now £23.99
Save £8.00

La Roche-Posay Effaclar Clarifying Lotion helps to purify the epidermis while tightening pores and reducing the excess amount of sebum. La Roche-Posay's formula contains a combination of purifying and micro-exfoliating LHA active ingredients, to leave skin texture feeling finer with an even looking finish. The skin will feel cleansed, purified and hydrates every single day to reduce the appearance of imperfections. La Roche-Posay's Clarifying Lotion is perfect for those with dilated pores, irregular skin texture and oily skin with imperfections. The formula also contains Thermal Spring Water, which hydrates, soothes and softens.
Was £11.59
Now £8.69
Save £2.90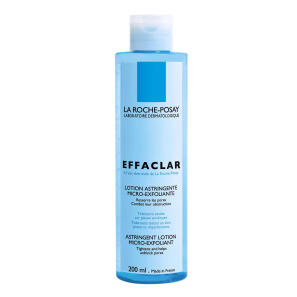 La Roche-Posay Iso-Urea is specially designed for very dry skin in adults, especially for roughness on the body (arms, elbows, legs) and flaking. From the first application, the rough skin is smoothed with a velvet smooth finish. Day after day, it regulates dryness and flaking and provides the skin with an intense comfort. The skin quality is transformed and deeply restored. It helps to exfoliate the skin surface cells and decrease the granular aspect of the skin, by smoothing the skin's roughness on the body. It also reinforces the cutaneous barrier ans soothes any skin discomforts.
Was £19.29
Now £14.47
Save £4.82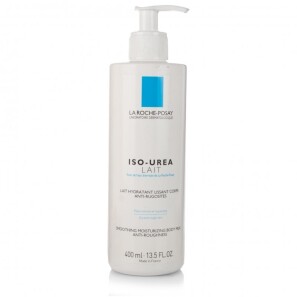 The intensive local treatment works three-fold: new imperfections are prevented thanks to Niacinamide, existing imperfections and bacteria are deeply purified with Piroctone Olamine and Glycacil, and regeneration of the skin is encouraged thanks to micro-exfoliating LHA and soothing La Roche-Posay thermal spring water. Residual marks are prevented from appearing, and the skin looks clearer and fresher.
Was £11.59
Now £8.69
Save £2.90

La Roche-Posay Anthelios XL Ultra Light Fluid SPF 50 is a fast absorbing sun screen with a non-greasy finish for normal and combination skin. It protects the skin against UV damage and leaves a matte finish. Its long lasting protection is water resistant and contains an anti-oxidant complex; Senna Alata, a tropical leaf extract known to defend skin cells. Fragrance-free, PABA-free & Non-comedogenic.
Was £15.99
Now £11.99
Save £4.00

La Roche Posay Redermic R Anti-Wrinkle Treatment with Retinol - This anti-wrinkle treatment works to reduce the appearance of fine lines and wrinkles and also dark spots and uneven skin tone. It contains Retinol a widely recognised ingredient which fights against the visible signs of ageing. It has been proven to reduce the appearance of wrinkles on the upper lip, eyes and forehead. For beautiful radiant younger looking skin.
Was £28.99
Now £21.74
Save £7.25