25% Off Full Price + Special Offers this week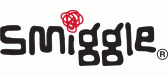 We've got an amazing line up of offers for this week. Check them out!
1. 2 DAYS ONLY: 25% OFF ALL FULL PRICE GOODIES
Spread the love with 25% off ALL full price products. Explore 1000+ Goodies including awesome designs from our newest collections like Colour Change, Shimmy, BBALL, and Take Off. Don't miss out!
This offer is available online and instores now and will run until midnight, Thursday 14th February, 2019
Supporting Assets:
To support the campaign we have published a full suite of shiny new offer banners and text links – go have a look, there are a quite a few to choose from. The recommended campaign URL to use is: http://www.smiggle.co.uk/shop/en/smiggleuk/.
Other Special Offers:
Available online and instores. Valid for a limited time or while stocks last.
If you have any questions at all on any of the above, please feel free to get in touch.
Good luck!
Tags: 25% off event, 25% OFF Full Price, best kids gifts, gifts, kids accessories, kids gifts, kids stationary, offer, promotion, savings, smiggle, stationary, top gifts