25% off Champagne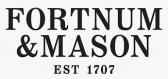 Hi All,
Fortnum & Mason are offering 25% off on selected champagne.
Please get in touch today if you wish to promote this fantasic offer.
Offer:
2004179 Brut Reserve Champagne N.V. NOW £28.75
2004182 Brut Reserve Champagne N.V Magnum NOW £58
2004180 Vintage Champagne Magnum NOW £75
Start Date: 24/12/2017 @ 4pm
End Date: 02/01/2018 @ 4pm
URL: https://www.fortnumandmason.com/t/categories/wine-and-spirits/wines/champagne-and-sparkling
Promotional Tools:
A variety of banners are available via the Affiliate Window interface and you can also expect to receive regular newsletters to keep you up to date with the latest Fortnum & Mason promotions and seasonal events.
Contact Us:
If you have any queries with regards to the Fortnum & Mason affiliate programme feel free to get in touch.
Best Regards,
Ollie Keely
fortnumandmason@twentysixdigital.com
Follow 26affiliates on Twitter http://twitter.com/26affiliates