20% Off Your First Purchase After Joining The Hobbycraft Club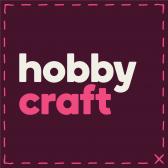 Hi,
 I hope you're well. Hobbycraft now offers 20% off your first purchase when you join the Hobbycraft club. An online discount voucher will be mailed to you after joining and will be valid for 4 weeks.
20% off your first order after joining the Hobbycraft club

Offer confirmed until the end of the month
With the recent launch of international shipping this offer has been made accessible to people outside the UK. To take full advantage, Hobbycraft is looking for international affiliates that could help us promote our products in other countries. If you have any information that could help us, feel free to contact us.
 Thanks,
Chris and the Hobbycraft Team
chris@clockworkaffiliates.com