---
Up to 20% Off Our Spring Collection at Arena Flowers
Enjoy up to 20% off our beautiful Spring Collection with the more you spend the more you save.
Receive '£5 off when you spend over £35,' Simply use code 'save5' in the checkout. Or Receive '£10 off when you spend over £50' using code 'save10' in the checkout - but hurry, these offers end at the end of the week! (Sunday the 25th February 2018)
Welcome Spring into your home with this pretty arrangement of Tulips in a variety of vibrant colours.
Our Price £31.99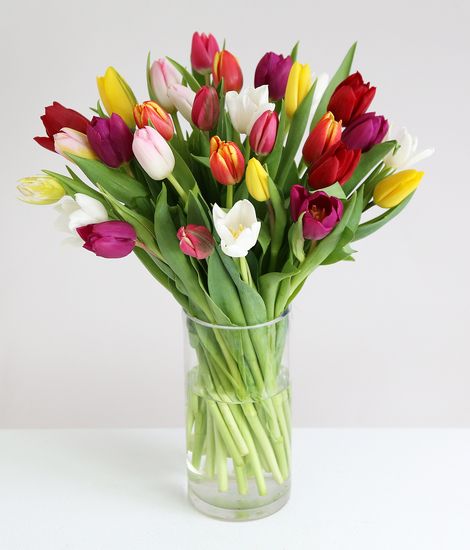 This bouquet is a symphony of blue and mauve tones and is the perfect bouquet to send to someone special who appreciates Spring flowers. This hand-tied bouquet is guaranteed to delight the recipient.
Our Price £34.98
This vintage-inspired bouquet blends the subtle violet tones of our 'Memory Lane' rose with the striking blue hues of indigo anemone. Our Vintage Rose bouquet would make an elegant birthday gift or a suitable 'get well soon' offering with the beautiful tranquil colours in the arrangement.
Our Price £44.99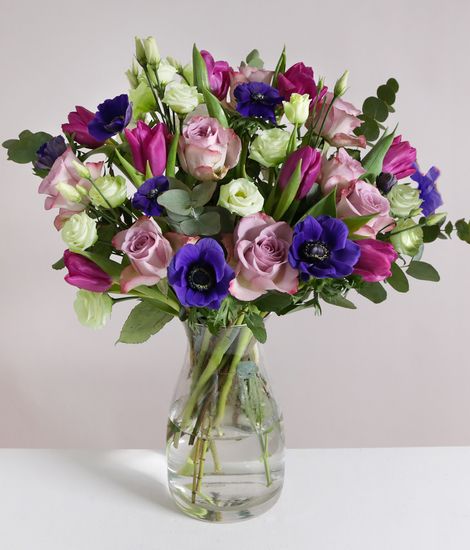 Unlike most other flowers where the white varieties smell the strongest, with freesias it is the red, pink and purple coloured flowers that are the most fragrant. So this delightful display will not only brighten up the room, but tempt passers-by with a sweet-smelling fragrance to remind them of the warmer seasons, even when it's drizzling outside.
Our Price £54.98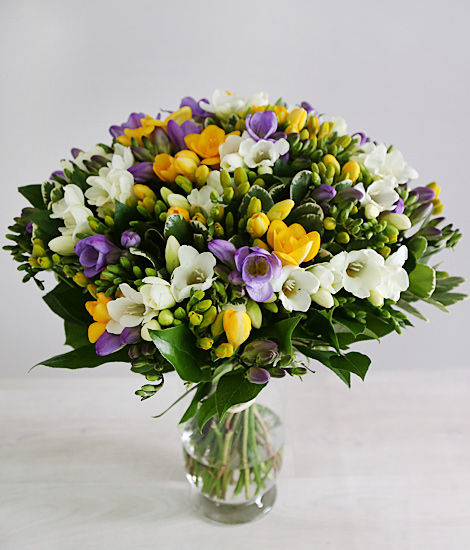 Beautiful pink roses and pure white freesias make a sensual, fragrant combination - perfect for demonstrating your love, appreciation and affection. Completed with lovely grey-green eucalyptus foliage and gentle fronds of tree-fern, this classic hand-tied bouquet is suitable for every occasion.
Our Price £44.99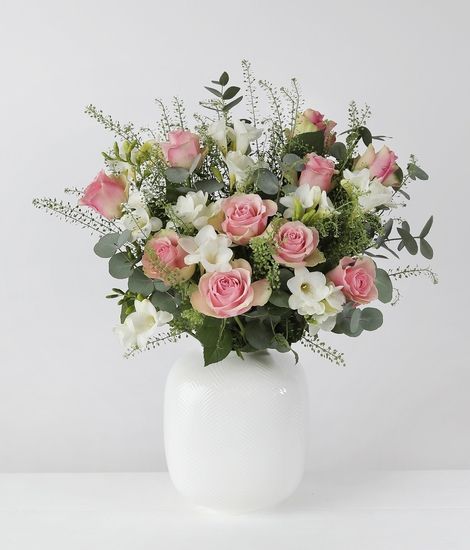 The scented white freesias blend beautifully with the soft pink roses and vibrant solidago, creating the perfect gift for demonstrating your love, appreciation and affection.
Our Price £34.98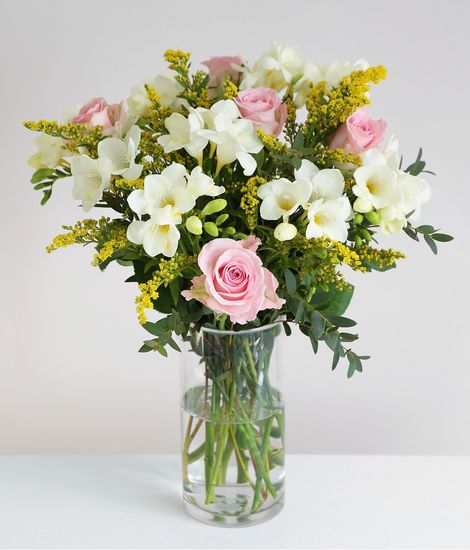 Our beautiful Spring arrangement is packed with colourful flowers and is presented in a gift bag. It would make a lovely birthday, thank you or 'get well soon' gesture.
Our Price £37.98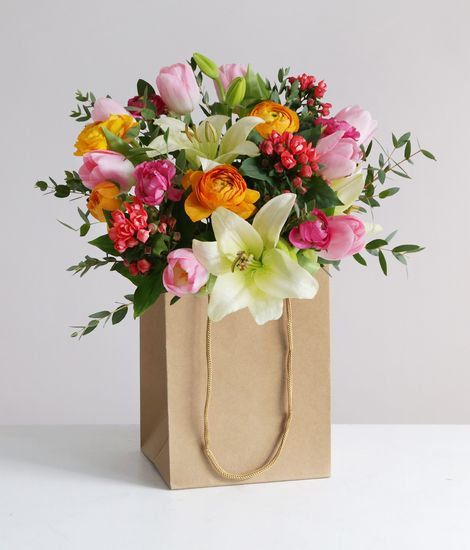 This stylish bouquet is bursting with scented white lilies and red roses completed with lovely misty green eucalyptus foliage. This brilliant colour contrast always speaks of passion and drama and these are perfect flowers to send to someone special as a romantic gesture at any time of year but, with the pure simplicity of the bouquet, they are also an ideal gift for any occasion.
Our Price £44.99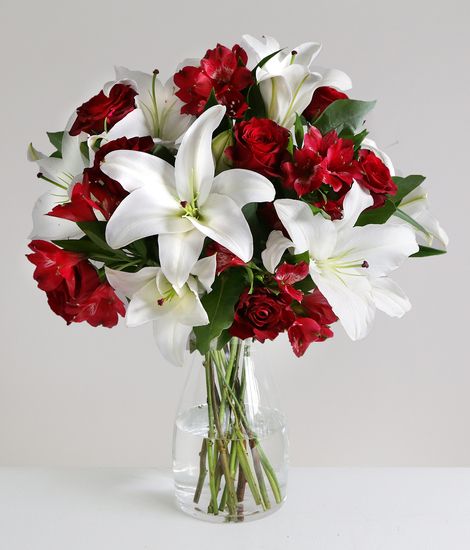 This bouquet of pretty pastel shades makes a perfect springtime gift for someone special. The cream 'Athena' roses, peach germini and pink hypericum combine wonderfully with the satin shades of alstroemeria petals, creating an arrangement reminiscent of a ballerina's tulle skirt!
Our Price £34.98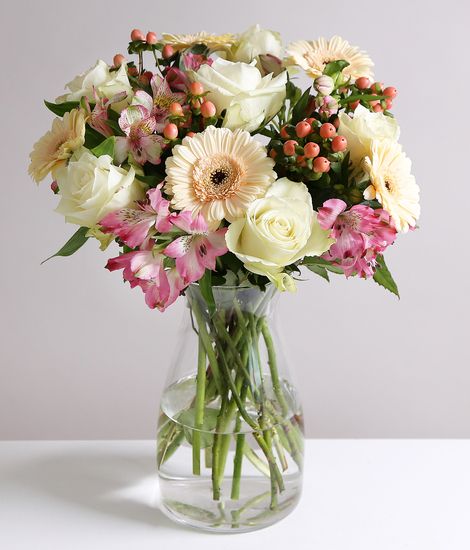 'Purple Haze' is a soothing bouquet with a great variety of flowers. In this arrangement you will find 'Ocean Song' Roses combined with purple Freesias, Cala Lilies, Veronica, Lisianthus, Aster daisies and fragrant Eucalyptus.
Our Price £59.99