---
20% Off Skin Doctors At Chemist Direct

Save 20% On Skin Doctors At Chemist Direct.
Click here to find out more
Skin Doctors Ingrow Go Lotion is the answer to all of the embarrassing ingrown hairs that haunt you after a shave. It contains luxurious exfoliating ingredients that help ingrown hairs come out in as little as 24 hours, making it easy to remove whilst shaving. Skin Doctors Ingrow Go Lotion is the remedy for a perfect silky smooth appearance.
Was £11.99
Now £9.59
Save £2.40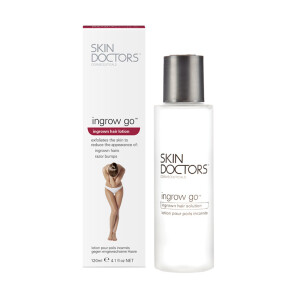 Skin Doctors Instant Eyelift is the quick remedy for unwanted bags, puffiness and wrinkles around the eyes. The temporary eye lifting serum soothes and smooth's the signs of ageing in the matter of minutes. It is composed of Albumin and Hyaluronic acid which creates an elastic film of water, keeping under the eyes hydrated. The Sodium Silicate is the instant drying substance that helps the formation of the film under the eye, as well as providing an instant rejuvenated lifting effect.
Was £21.99
Now £17.59
Save £4.40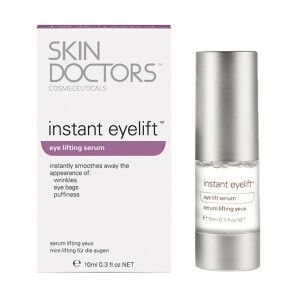 Skin Doctors Hair No More Inhibitor Spray has a unique and effective formula which works to discourage unwanted hair from growing back and is particularly useful for individuals who find de-hairing too time consuming to fit into their beauty routine. With repeated use, this spray can help keep hair away for months and months at a time and will even encourage the hairs to grown back sparser and lighter than before when they do come back.
Was £10.99
Now £8.79
Save £2.20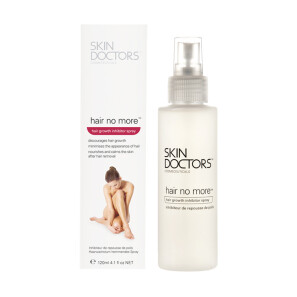 Skin Doctors Vein Away Plus was created with cosmetic surgeons from France the United States of America. The unique and scientifically engineered cosmetic uses Vitamin K1 and Arnica to mend the capillary walls and eliminate accumulated blood cells. It is all topped off with a Lavender finish for a nice scented and soothing sensation.
Was £21.49
Now £17.19
Save £4.30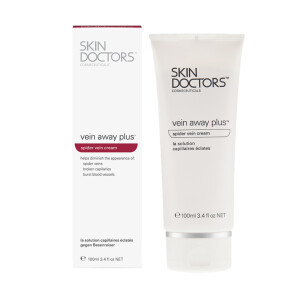 Skin Doctors SD White & Bright - SD White has been reformulated to include the latest technology. It works by instantly brightening up your skin and contains ß-white; a benchmark ingredient in skin whitening and correction of pigmentation. Its Ideal for individuals who are looking to reduce the appearance of pigmentation trouble such as sunspots, liver spots and freckles. This moisturiser not only brightens your skin but also leaves it feeling softer and smoother than before; leaving you with a gradual flawless complexion.This product is suitable for all skin shades.
Was £21.99
Now £17.59
Save £4.40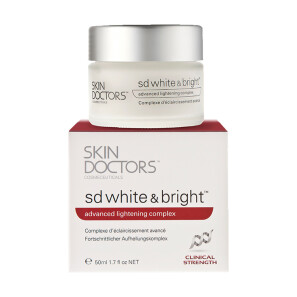 Skin Doctors Hair No More System Pack eliminates the process of tweezing and waxing and replaces it with two painless steps for smooth and silky skin. The gentle cream instantly removes hair from the face or body whilst the scientifically developed Growth Inhibitor Spray stops the regrowth of unwelcome, awkward hairs.
Was £18.99
Now £15.19
Save £3.80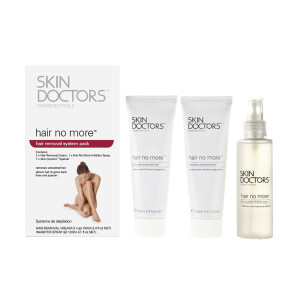 Skin Doctors Zit Zapper uses Tea Tree Oil as an antibacterial to cleanse the skin whilst the Witch Hazel is used as a tonic and astringent for the treatment of inflamed skin. The combination of Salicylic Acid and Zinc Sulphate penetrates pores and heals the tissue, subsequently preventing the skin from scarring. Skin Doctors Zit Zapper's unique combination of ingredients exfoliates, unblocks and calms all of those unwanted spots, so you can carry on your day in confidence.
Was £12.99
Now £10.39
Save £2.60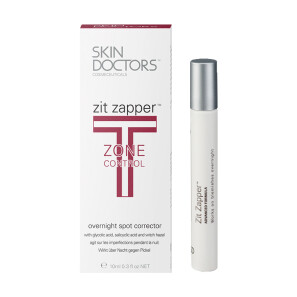 Skin Doctors Capillary Clear gently and effectively decrease the appearance of broken capillaries, reddening of the skin and blemishes for a flawless, even complexion; leaving you feeling confident. This formula contains vitamin K and arnica which helps to maintain healthy-looking skin and repair damaged vein walls. It also contains natural skin lightening agents help to reduce facial redness and promote an even, glowing complexion for stunning results in as little as 6 weeks.
Was £21.99
Now £17.59
Save £4.40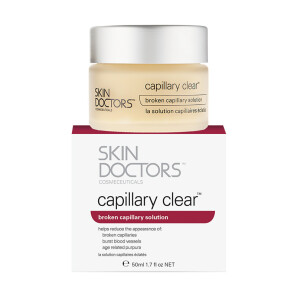 Skin Doctors Exfoliating Crystals gently removes the top layer of dead skin cells to reveal fresh new skin. It also helps reduce the appearance of acne scarring and other blemishes, helping to improve skin texture and tone.
Was £18.99
Now £15.19
Save £3.80