20% Off Orders Over £35 at Chemist Direct
Chemist Direct Affiliate Newsletter
---
20% Off Orders Over £35 at Chemist Direct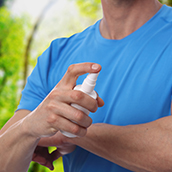 20% Off Orders Over £35 at Chemist Direct.
Use code - TWENTY35 at Checkout.
Hurry offer expires - Midnight TONIGHT.
T&C's apply.
Click here to find out more.
Cura-Heat Period Pain in an adhesive, air-activated heat pack to provide targeted relief from period discomfort and cramps.
Our Price £11.61

Soothe your period pain with Period Pain Reliever Gastro-resistant Tablets. Suitable for women aged between 15 and 50 years old.
Our Price £5.39

Feminax Express Tablets help to deliver fast, effective relief from period pain and cramps when you need an immediate relief.
Our Price £4.49

Breathe Right Congestion Relief Nasal Strips Clear Small/Medium Eight pack - help to relieve nasal congestion caused by colds and allergies, helping you sleep better throughout the night.
Our Price £37.85

NeilMed Sinugator Cordless Pulsating Nasal Wash with 30 Premixed Sachets provides you with an effective solution to nasal allergies and congestion.
Our Price £26.99

Neilmed Sinus Rinse gives you 120 premixed sachets to use with a NeilMed rinse, neti pot, or sinugator. Neilmed rinses are effective for nasal allergies, dryness, and hayfever.
Our Price £17.99

PharmaClinix Sun Blockex SPF50 Cream is the perfect answer for sun damaged skin.
Our Price £34.99

Avène Very High Protection Fluid for Sensitive Skin SPF50+ offers UVB, UVA and blue light HEV sun protection.
Our Price £17.50

PharmaClinix Sun Blockex Max SPF50 Cream is a potent combination of sun filters, moisturisers & anti-oxidants to help keep skin healthy with an even tone and feel.
Our Price £9.99

Piz Buin Moisturising Sun Lotion SPF50 provides very high UVA and UVB protection. It also protects your skin from environmental pollution as well as being sweat and water resistant. Non-greasy and non-sticky.
Our Price £6.49