---
20% Off MyVitamins At Chemist Direct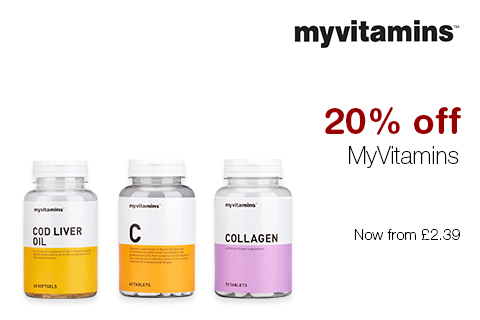 Get 20% Off MyVitamins At Chemist Direct. Now From Only £2.39
Click here to find out more
Myvitamins Coconut Collagen is an expertly formulated beauty supplement, with a blend of coconut oil, collagen and Vitamin C. The combination reduces the signs of aging, protects the skin from stress and boosts overall skin health.
Was £11.99
Now £9.59
Save £2.40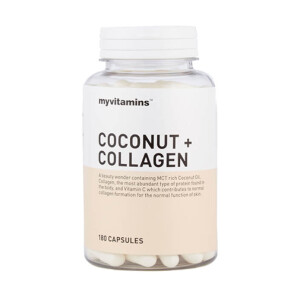 Myvitamins Vitamin C boosts energy metabolism, immune function and iron absorption and reduces tiredness and fatique.These tablets also contain rosehip, which helps the body absorb the Vitamin C
Was £3.99
Now £3.19
Save £0.80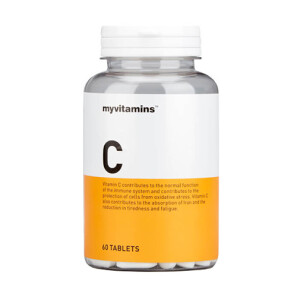 Myvitamins Coconut Oil is made with coconut oil, which is full of essential fatty acids. These have many health benefits, including improved condition of your hair, skin and nails. Coconut Oil can also beat sugar cravings and aid weight loss.
Was £13.99
Now £11.19
Save £2.80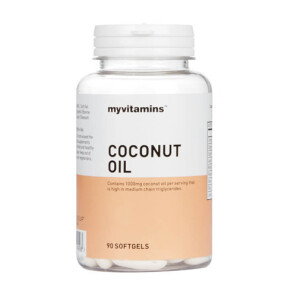 Myvitamins Cod Liver Oil is a high quality source of Omega 3. Omega 3 contributes to normal blood cholesterol levels and healthy cardiac function. The oil is high in Vitamin A, which is good for your vision, iron metabolism and skin maitenance. The oil is also packed with Vitamin D, for healthy muscles and bones.
Was £10.99
Now £8.79
Save £2.20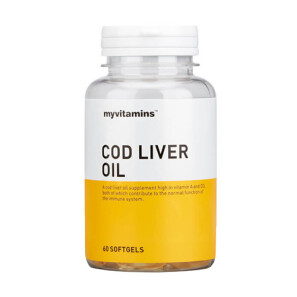 Hocus Focus is a combination of vitamins, minerals and herb extracts designed to give you a mental boost. The vitamins combine B vitamins, cocoa extract, black pepper extract and grapeseed extract. This boosts energy, reduces fatique and helps you focus.
Was £14.99
Now £11.99
Save £3.00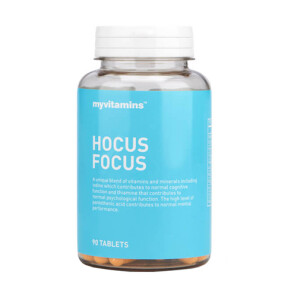 Myvitamins Super Vitamin B Complex provides a blend of 8 B Vitamins in one convenient tablet. B Vitamins aid normal function of the nervous system, skin, red blood cells and eyes. They also support energy and iron metabolism, which can reduce tiredness and fatique.
Was £2.99
Now £2.39
Save £0.60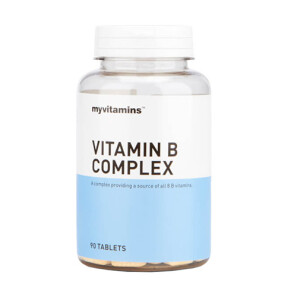 Myvitamins Turmeric and Bioperine contains 1000mg of Turmeric, largely recognised for it's health benefits in the Western World. This tablet promotes personal health and well-being.
Was £9.99
Now £7.99
Save £2.00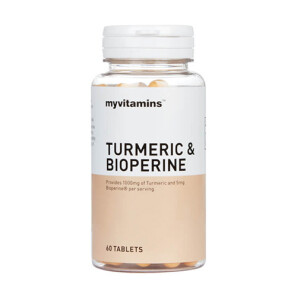 Myvitamins Zinc and Magnesium replaces vitamns often missing from Western diets. Zinc helps to regulate hormones and enzymes involved in everything from fertility to immunity. Magnesium supports energy metabolism, reduces fatique and aids psychological function.
Was £9.99
Now £7.99
Save £2.00