---
20% Off IWhite At Chemist Direct

Get 205 Off IWhite At Chemist Direct.
Click here to find out more.
Product Features
Loaded with small cleaning particles to eliminate interdental stains
Contains PAP, a whitening action substance to not just whiten the teeth but also reduce plaque build-up by reducing the growth of bacteria in the mouth
Contains blue covarine, an optical whitener which changes the light reflection on the teeth, changing the appearance
Thoroughly refreshes the mouth
Easy to use and instant results
Was £6.00
Now £4.80
Save £1.20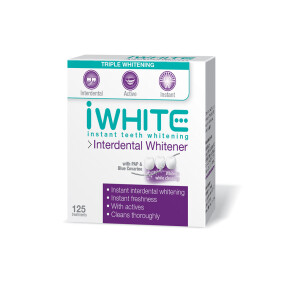 This whitening kit makes the teeth up to 8 shades whiter within 20 minutes. It combines the five-star formula of the iWhite 1 kit with new triple action whitening technology. The pre-filled trays are for one use only and are made of a flexible and thin material, ensuring that one size fits all. It also strengthens the teeth structure and is very easy to use.
Was £35.00
Now £28.00
Save £7.00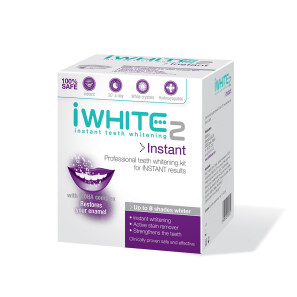 This toothpaste effectively reduces surface stains caused by tobacco, red wine, coffee or tea and refreshes the breath.
Was £10.00
Now £8.00
Save £2.00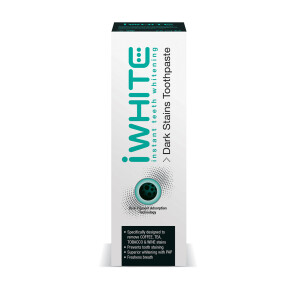 This mouth rinse provides instant, lasting results after just one use. It contains three active ingredients which work together to visible whiten the teeth. For best results, use daily.
Was £9.00
Now £7.20
Save £1.80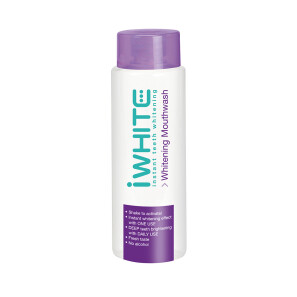 This toothpaste contains a gentle but effective formula to actively whiten the teeth.
Was £10.00
Now £8.00
Save £2.00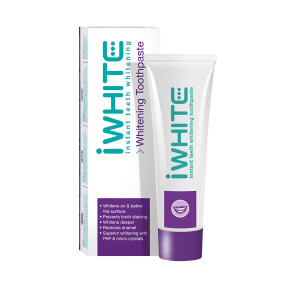 This teeth whitening kit contains active ingredients to thoroughly cleanse the teeth, leaving them whiter and shiny. Its ingredients absorb, neutralise and eliminate dark surface stains on the teeth.
Was £35.00
Now £28.00
Save £7.00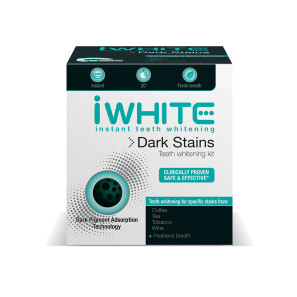 This easy to use kit provides professional whitening results at home. It combines a potent whitening gel with a one-size-fits-all mouth tray for optimal results.
Was £30.00
Now £24.00
Save £6.00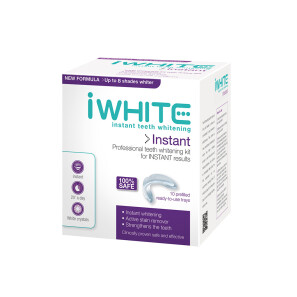 This polishing kit combines an effective polishing device with a polishing paste. Easy to use, this kit offers professional results at home.
Was £40.00
Now £32.00
Save £8.00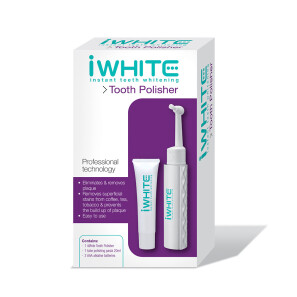 This refill is to be used with the iWhite polishing device.
Was £9.95
Now £7.96
Save £1.99