---
20% Off Forza Capsule Tablets At Chemist Direct

Get 20% Off Forza At Chemist Direct.
Click here to find out more.
FORZA Super 5-HTP Capsules is a high strength 5-HTP supplement that is recognised by UK students, businessmen and sports professionals for its natural boosting properties for stress and anxiety. Each 200mg 5-HTP capsule provides a high strength supply of Griffonia Simplicifolia. While 5-HTP is not found in the foods that we eat, the natural compound can be extracted from the seeds of an African shrub called Griffonia Simplicifolia and taken in the form of a dietary supplement. Also known as 5-hydroxytryptophan, 5 HTP supplements boosts serotonin in the body.
Was £23.00
Now £18.40
Save £4.60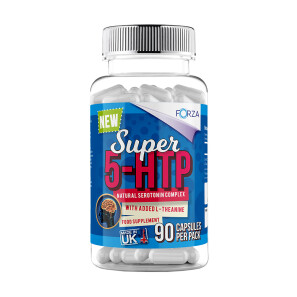 FORZA Baobab Capsules use Baobab fruit, which contains high levels of iron, magnesium, vitamin c, potassium and calcium which has led it to becoming a firm favourite with dieters enhancing their nutritional intake, with its power to slowly release energy, boost your immune system and give you glowing skin. The nutrition supplements are also over 50% fibre, both soluble and insoluble, making it a powerful prebiotic. It also contains more antioxidants than any whole fruit in the world.
Was £15.99
Now £12.79
Save £3.20

FORZA Whey Protein Shaker Bottle offers a stylish shake cup for mixing and preparing your fitness drink. Already a favourite in trials where 82% of 214 people asked saying they preferred it to other shakers on the market. The shaker features a unique travel handle for improved grip and has a 700ml capacity.
Was £4.99
Now £3.99
Save £1.00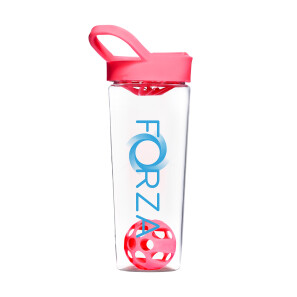 FORZA Greens With Benefits - Beauty Care helps you pamper yourself with a refreshing blend of vegetable extracts, which includes wheatgrass, avocado, cucumber, tomato and coconut water. Furthermore, the addition of hyaluronic acid helps to keep your skin looking plump, toned and radiant. This natural cosmetic supplement also contains zinc to help protect your hair, skin and nails, and copper to help maintain normal skin and hair pigmentation.
Was £12.99
Now £10.39
Save £2.60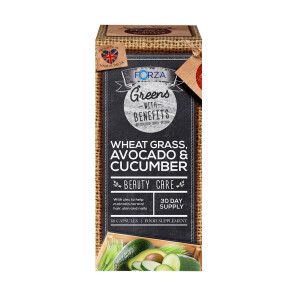 FORZA Taurine Capsules provide 500mg per capsule. An amino acid support supplement, not considered an essential amino acid as it can be made in the body.
Was £12.99
Now £10.39
Save £2.60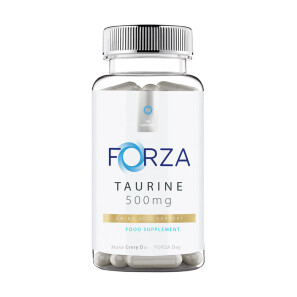 FORZA Vitamin D3 Softgels is a high strength 1,000 IU softgel for bone, immune health and vitamin d deficiency. Daily Vitamin D supplement intake recommended by a UK Government report (July 2016).
Was £15.00
Now £12.00
Save £3.00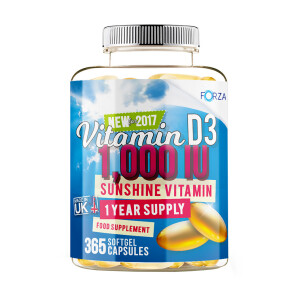 FORZA Tyrosine Capsules contain 500mg Tyrosine per capsule. L-Tyrosine is a non-essential amino acid that is produced naturally in the body. Some individuals require additional intake if the body cannot produce in the body or consume through their diet.
Was £16.99
Now £13.59
Save £3.40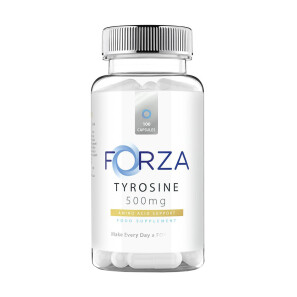 FORZA Activated Charcoal Capsules contain Charcoal, one of the greatest natural adsorbents due to its incredibly large surface area, meaning that it is able to bind unwanted gasses in the stomach and digestive system. 1 single gram has a surface area of 500m2 which means it coats everything in sight. Natural and effective this product is becoming popular amongst a growing audience as they become educated to the incredible benefits. Charcoal tablets help to avoid embarrassing trapped wind and bloating which is a common side effect when dieting.
Was £12.99
Now £10.39
Save £2.60