20% OFF FOR 48 HOURS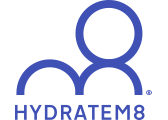 Dear affiliates,
Our popular sale has been extended for 48 hours. Save 20% off hydration tracker bottles. FREE UK delivery over £30.
ENDS MIDNIGHT 2ND MAY
No coupon code needed.
---
Premium water bottles that help you to drink more water by encouraging a consistent intake throughout the day.
#WEAREHYDRATION
You, but more beautiful. When you get the optimum amount of hydration, your skin glows, your hair shines and your body radiates good vibes! Our hydration tracker bottles put you in control, motivating you to drink plenty of water throughout the day.