20% off everything until 30th April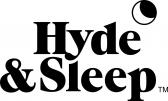 A REALLY FANTASTIC OFFER TO LET YOUR READERS KNOW ABOUT....
20% OFF
EVERYTHING!
There are only a few days left for customers to take advantage of this amazing promotion.
They have the chance to take 20% off our award winning mattress or pillows or sheets etc
Hyde and Sleep won 'Product of the year' in the mattress category for 2017.
We have recently expanded our offering to include the following products:
Sheets, Duvets and mattress protectors.
Hyde and Sleep was started with an aim to improve the way people sleep.
Our products offer affordable luxury and we allow customers to test out the mattress in the comfort of their own home with our 100 night rest test.
This is a fantastic offer for customers to purchase all their bedding with an incredible 20% off!
Please contact Hyde and Sleep to let us know how you will publish this offer
and if there is anything we can do to help. We love to build strong relationships
with our publishers.
Offer ends on Sunday 30th April.
Discount applied at checkout.