---
This multi speed, premium vibrating ring provides pleasure for both him and her. Its strategically located thorns provide intense stimulation for her while the vibrating ring brings new and exciting sensations for him. Battery-operated, this fun toy lets you have 30 minutes of stimulating pleasure.
Was £5.99
Now £4.79
Save £1.20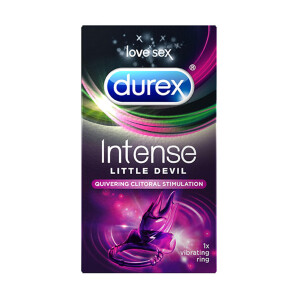 Easy to use gel which creates multiple sensations at the same time when applied to the body. The tingling, warming and cooling sensations will heighten the sensitivity of the intimate areas and will help you experience new heights of sexual pleasure.
Was £9.59
Now £7.67
Save £1.92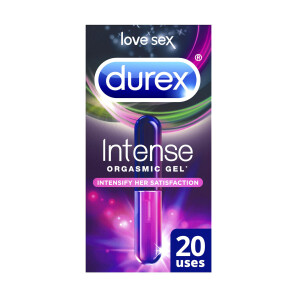 Easy to use and comfortable to wear, this silicone ring will be sure to heighten your experiences in the bedroom. A small and discreet battery operates this product, which will send vibrating pulses through the ring for up to 20 minutes, which can be felt by both partners. The stimulation will extend pleasure for him and intensify her satisfaction.
Was £4.99
Now £3.99
Save £1.00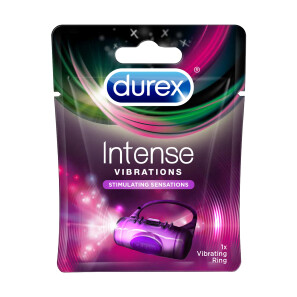 Durex Ultimate Intense Ribbed and Dotted Condoms provide extra pleasure for her with a special warming gel that creates a multitude of tingling and cooling sensations, all at the same time.
Was £11.19
Now £8.95
Save £2.24