20% Off Digital Hearing Aids When You Buy a Pair at Hearing Direct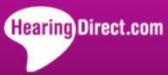 Written by Optimus Performance Marketing on . Posted in Christmas, Awin, Christmas Promotion, Entertainment, Gifts, Gadgets & Toys, Health & Beauty, Home & Garden, Offers/Promotions, Promotion, Seasonal Promotions, US
---
20% Off Digital Hearing Aids When You Buy a Pair at Hearing Direct
20% Off Digital Hearing Aids When You Buy a Pair at Hearing Direct.
Don't miss out on this amazing offer. With 20% off hearing aids, when you buy a pair. Perfect for a Christmas bargain for yourself, your friends or family.
Hurry - Offer ends - Midnight 09/12/2020.
Click here to find out more.
The HD91 is a budget hearing aid ideally suited to those with a mild to moderate hearing loss. It's simple to use and represents excellent value for money. Designed to please those who value simplicity, it does so without compromising on sound quality.
Each $199.00 Per Pair $318.00
With the HDR200 we've kept things simple, providing a rechargeable, BTE hearing aid that offers quality sound at an affordable price. This handy device is a convenient and environmentally friendly hearing solution, with batteries that can be recharged time and again using the cradle provided.
Each $299.00 Per Pair $478.00
The HD230 is a mid-range in-the-ear hearing aid that has uses the same physical design as our popular HD91 but is loaded with more technical capability. The HD230 is programmable and comes with a push-button to change between 3 volume levels. Designed specifically for those with a mild to moderate hearing loss.
Each $399.00 Per Pair $558.00
The HD250 is a mid-range in-the-ear digital hearing aid that offers excellent sound quality and a range of impressive technical features encased in a user-friendly design. It's small, incredibly discreet, and comfortable to wear. The HD250 Hearing Aid is a more sophisticated in-the-ear hearing aid model than the HD230, with many excellent technical features to help boost your listening experience.
Each $399.00 Per Pair $638.00
When it comes to small and discreet, it doesn't get much better than the HD211. This BTE is remarkably compact and unobtrusive, sitting comfortably behind the ear. This is a hearing aid that offers all the necessary essentials without any unnecessary frills. Given the price, it most certainly is worth a closer look.
Each $399.00 Per Pair $638.00
The HDR400 is our premium, rechargeable hearing aid offering an excellent quality of sound at an affordable price. Recharged via a mini-USB cable, the HDR400 is an environmentally friendly solution for your hearing needs; and is fully programmable to fit with your specific hearing needs.
Each $599.00 Per Pair $958.00