---
20% Off Covonia at Chemist Direct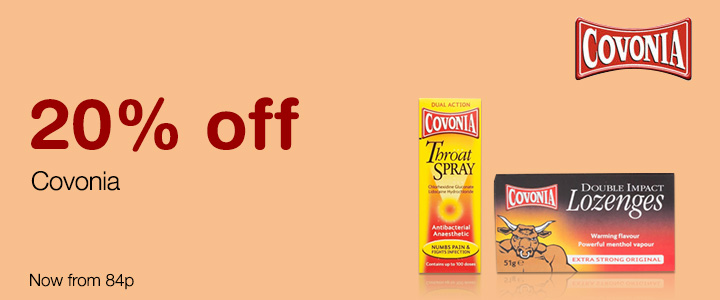 You can get 20% off Covonia Cold & Catarrh Relief at Chemist Direct, now from 84p!
Please click here to check out our other great offers.
Covonia Sugar Free Double Impact Lozenges Original gives your throat an instant warming sensation and powerful acting menthol flavour.
Was £1.29
Now £1.03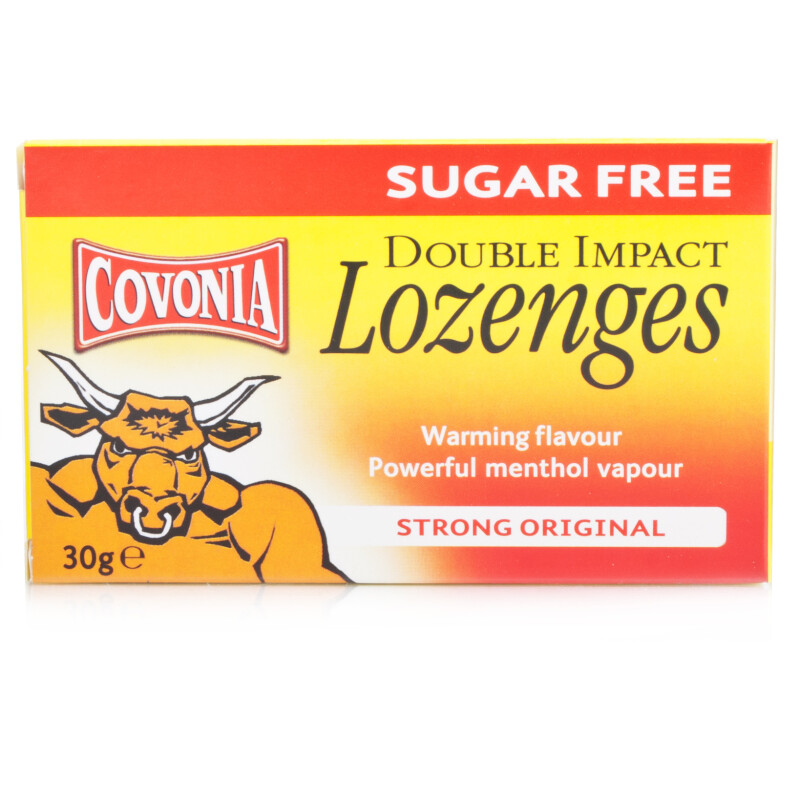 Covonia Catarrh Relief Formula (Non Drowsy) provides relief for congestion in your nose and throat. It contains herbal ingredients that clear blockages and boost your immune syste.
Was £4.89
Now £3.91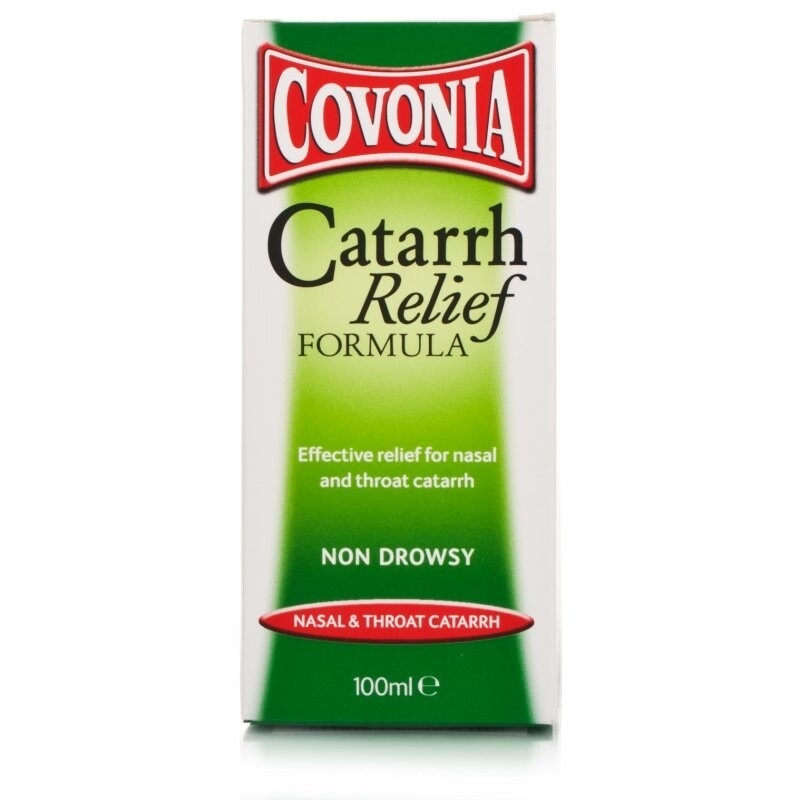 Covonia Mentholated Cough Mixture 300ml gives you relief from troublesome chesty or dry coughs. It contains the active ingredients, Levomenthol, Squill Tincture, and Liquorice Extract. It works to reduce phlegm and bronchial congestion.
Was £6.09
Now £4.87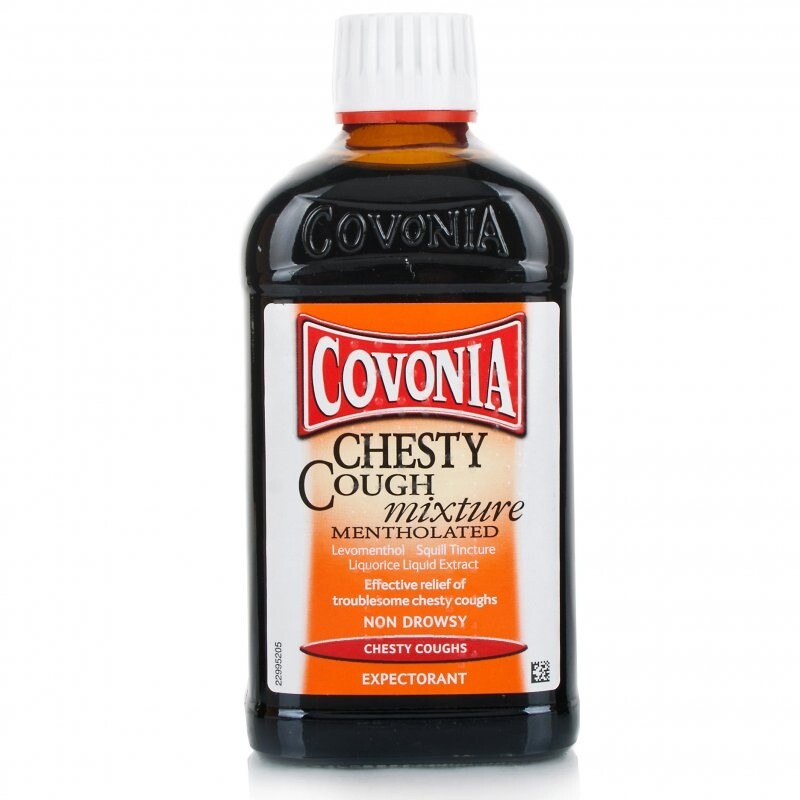 Covonia Night Time Formula 150ml is specially formulated for nighttime cough and sore throat relief. It contains the active ingredients Dextromethorphan Hydrobromide and Diphenhydramine Hydrochloride which relieve nasal congestion and a runny nose and reduce the urge to cough.
Was £5.59
Now £4.47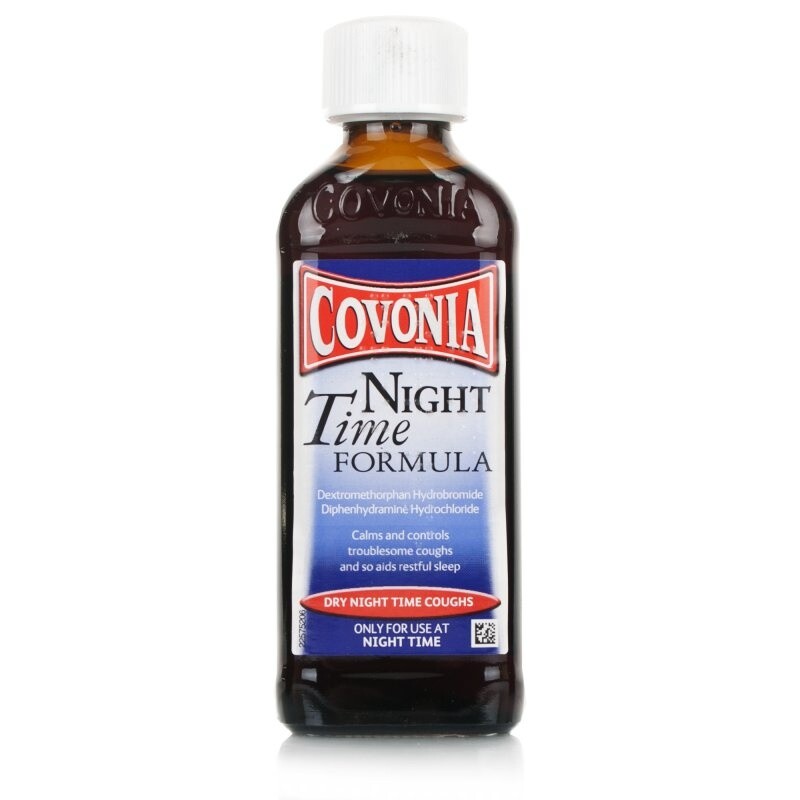 Covonia Dry And Tickly Linctus provides soothing relief for dry coughs and sore throats without having a drowsy effect. It can be used for treatment for adults and children over 12 years.
Was £4.19
Now £3.35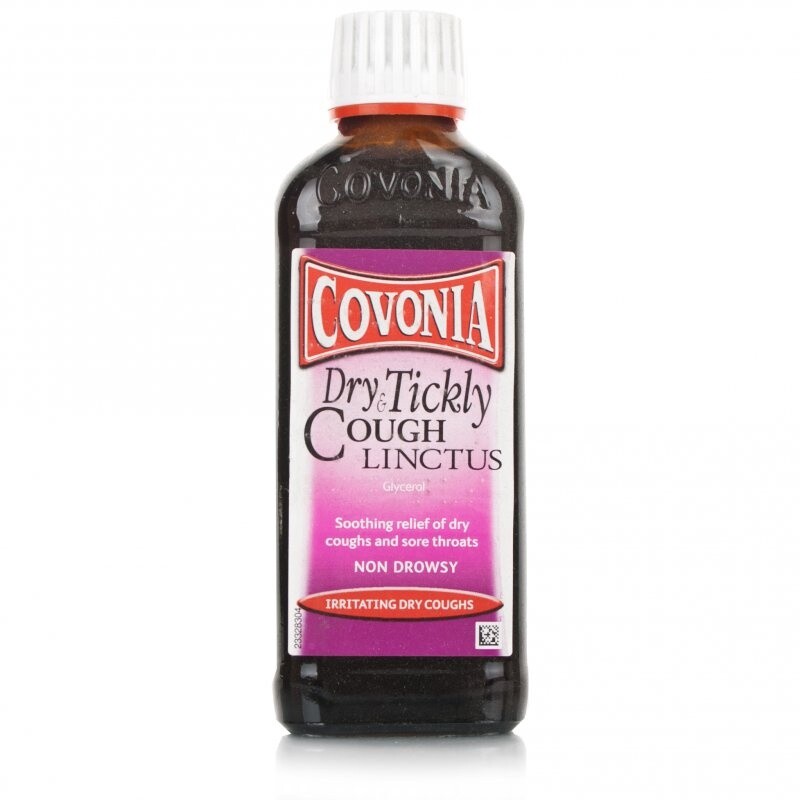 Covonia Cough Lozenges Extra Strong are developed with a dual formula to soothe your throat and relieve dry, tickly coughs. The warming menthol helps to create a smooth layer on your throat.
Was £1.49
Now £1.19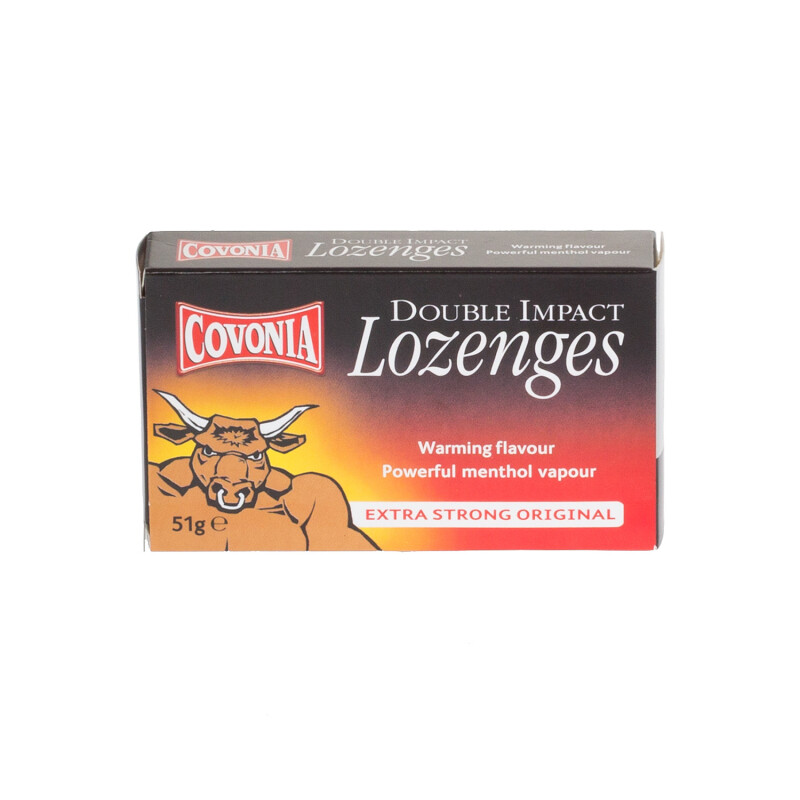 Covonia Bronchial Balsam relieves a non-productive coughs such as those associated with the common cold and bronchitis.This product is part of the 3 for 2 offering however, due to the nature of this product and its ingredients, customers are unable to buy 3 of this one product.
Was £4.49
Now £3.59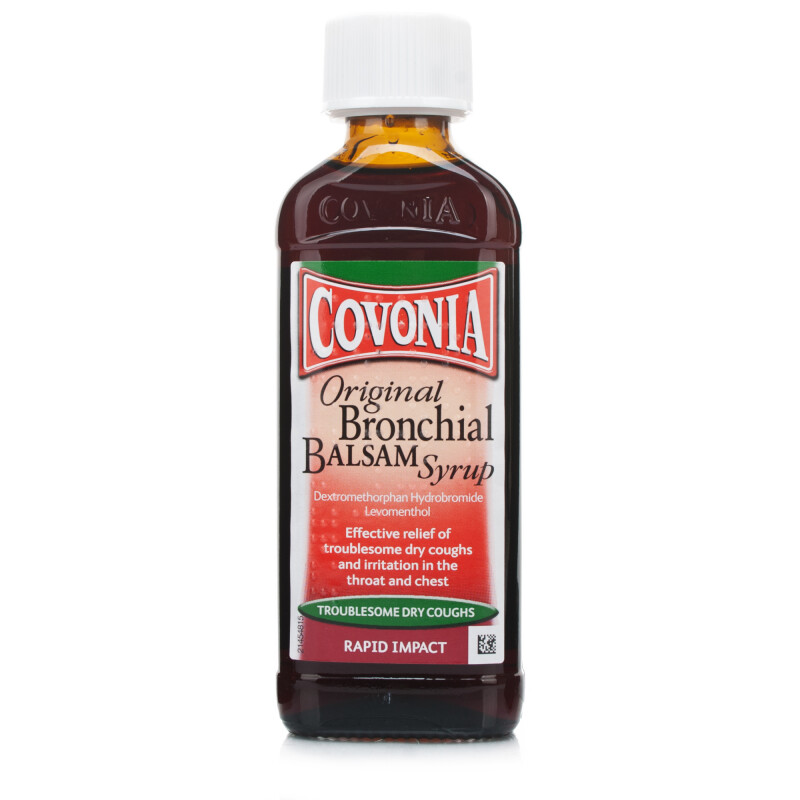 Covonia Herbal Mucus Cough Syrup is a traditional herbal remedy for the symptomatic treatment of coughs and colds. It contains the active ingredient Liquorice Ipecacuanha and Squill which remove phlegm, clear congestion, and reduce the urge to cough.
Was £6.59
Now £5.27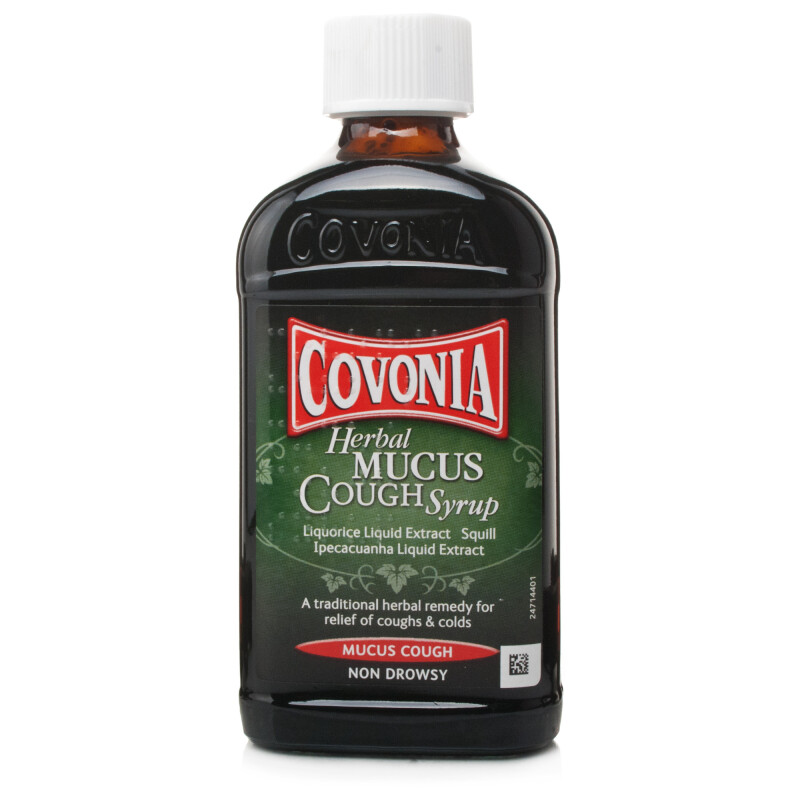 Tackle your tickly cough with this effective sugar-free medicine
Was £5.29
Now £4.23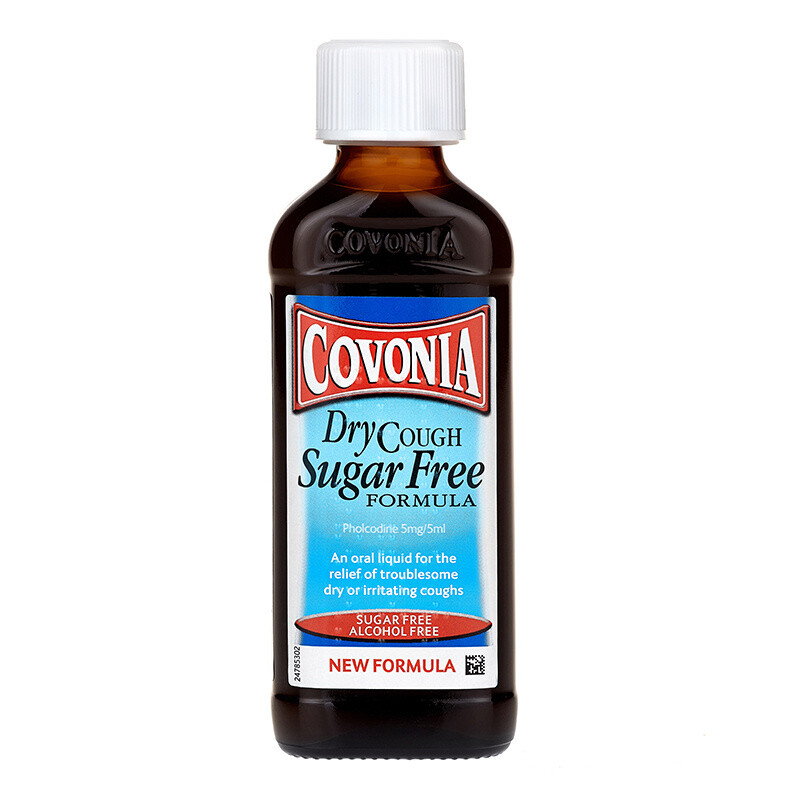 Covonia Cough Lozenges Strong Original have a dual action formula. One half warms your throat and mouth while the other releases powerful menthol flavours.
Was £1.05
Now £0.84