20% off code LIVE TODAY ONLY!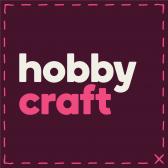 Hello Affiliates,
We have an exclusive 20% off code for Hobbycraft online, live for TODAY ONLY! Make sure to push it whilst you can 🙂
Code: HCAF20
Live Today only!
-
If you have any questions, queries or if you are interested in discussing any promotion opportunities, please don't hesitate to contact either Chris or Matthew!
Happy Promoting,
Matthew & The Hobbycraft Team
matthew@clockworkaffiliates.com / chris@clockworkaffiliates.com
Tags: 20% off, 20% off code, Today only