£20 off Campingaz IR5000 portable heater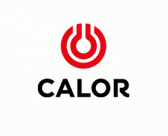 Calling all Affiliates!
Take advantage of this END OF SEASAON OFFER so your customers can keep warm for a great price! Or even stock using this fantastic deal ready for next year.
We are offering £20 off our Campingaz IR5000 radiant portable heater until the end of the season.
Discount code "IR5000" 
Expires 30th April
Please see https://www.calor.co.uk/shop/in-the-home/portable-gas-heaters/campingaz-radiant-portable-heater.html
Plus you get a fantastic 5% commission on all sales.
Happy selling
Holly Birditt
hbirditt@calor.co.uk
01926 318774
07972 803936
Tags: 20% off, Calor, Calor Gas Portable Heaters, Calor heaters, calor portable heater, campingaz portable heater, discount code home & garden, discount voucher, discounted products, home appliances