---
20% Off Bioglan Vitamins & Supplements at Chemist Direct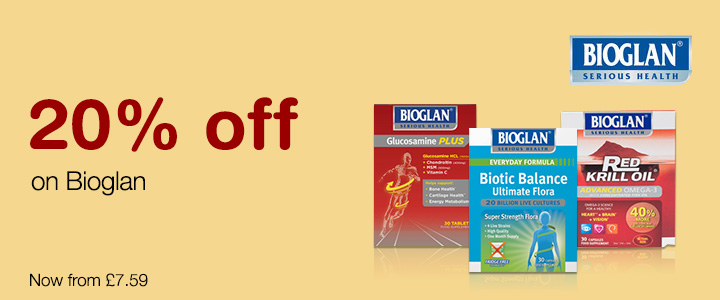 You can get 20% Off Bioglan Vitamins & Supplements at Chemist Direct, now from £7.59.
Please click here to check out our other great offers.
Bioglan Stat-Guard combines essential nutrients that may be reduced by some cholesterol lowering medication - all in a small one-a-day capsule. Stat-Guard contains recommended levels of CoQ10 as well as Zinc, Vitamin E, B1 and Magnesium.
Was £12.99
Now £10.39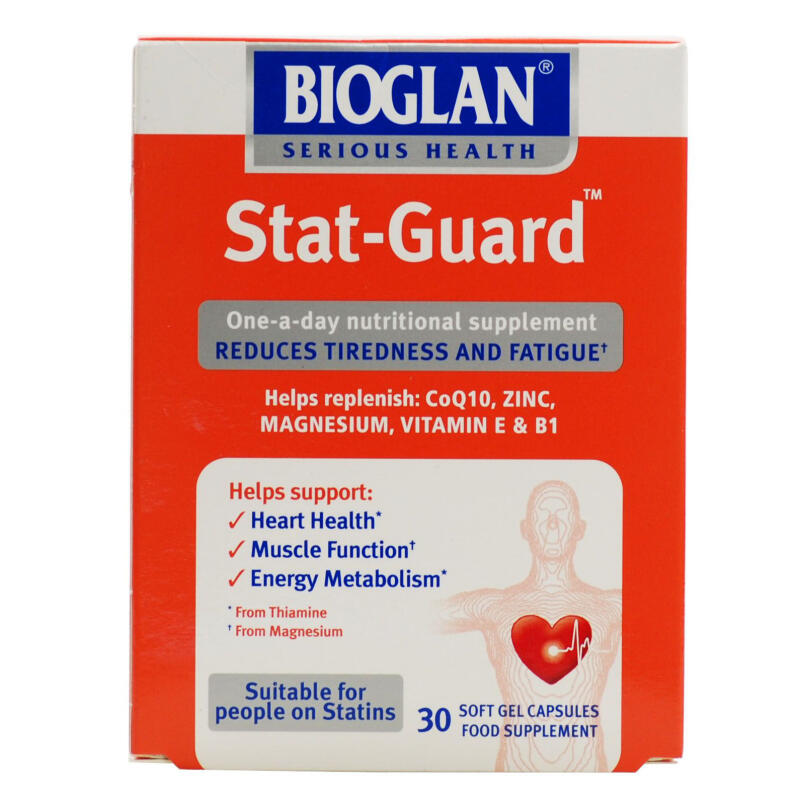 Bioglan Biotic Balance Ultimate Flora ' 20 Billion Live Bacteria ' 4 Strains ' Fridge Free Technology ' One-a-Day capsule Bioglan Biotic Balance Ultimate Flora are high strength capsules with 20 billion live bacteria from 4 scientifically studied strains.
Was £16.49
Now £13.19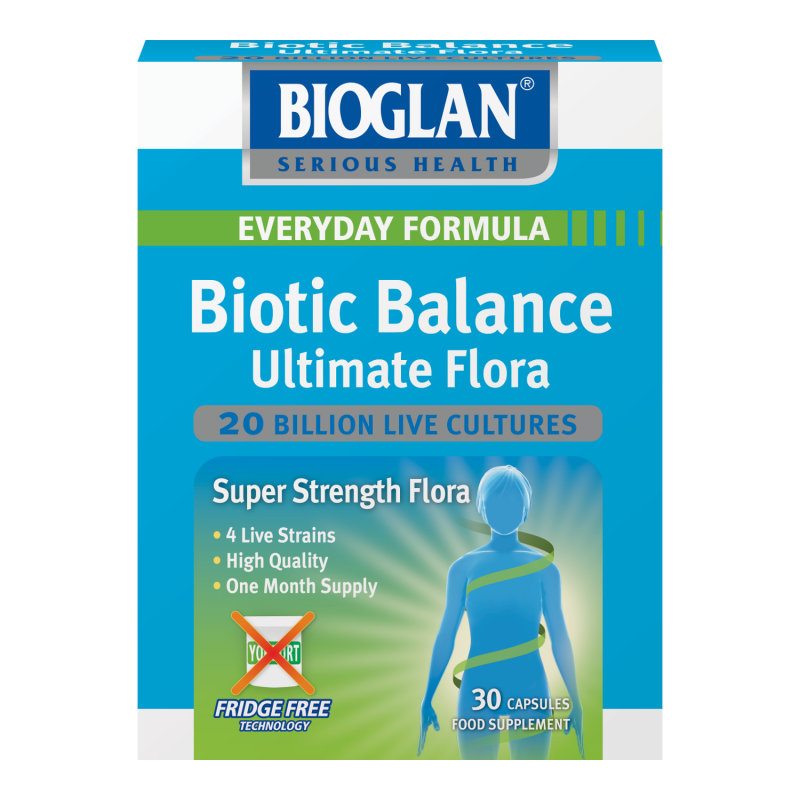 High quality food supplement to support the health of bones and cartilage, while helping to boost energy metabolism.
Was £12.99
Now £10.39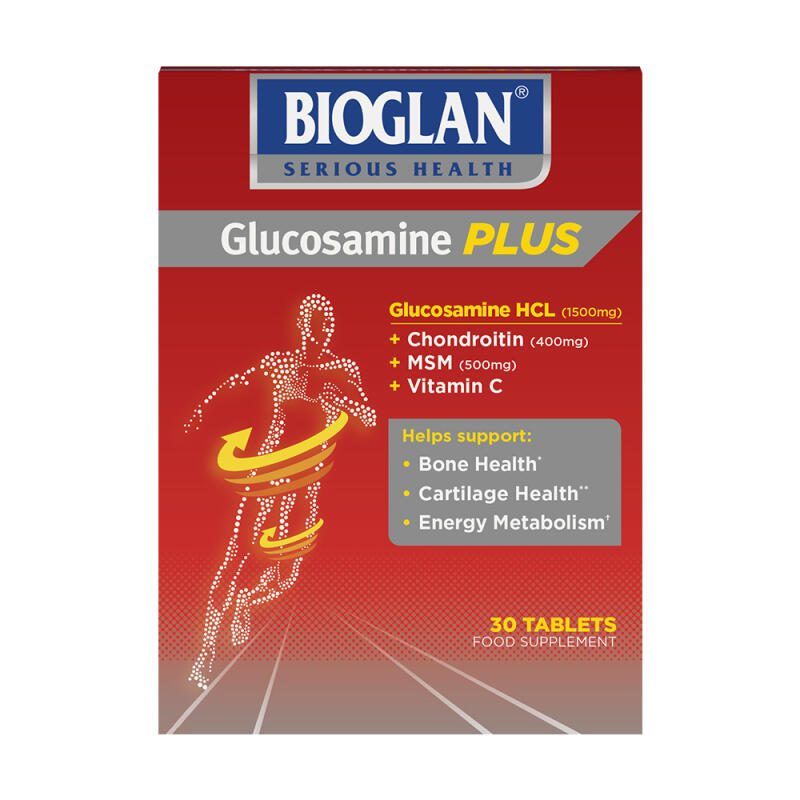 Bioglan Calamari Oil contains Omega 3 that helps support your brain, eye, and heart health. The pharmaceutical-grade calamari oil is provided in an easy to swallow capsule.
Was £28.49
Now £22.79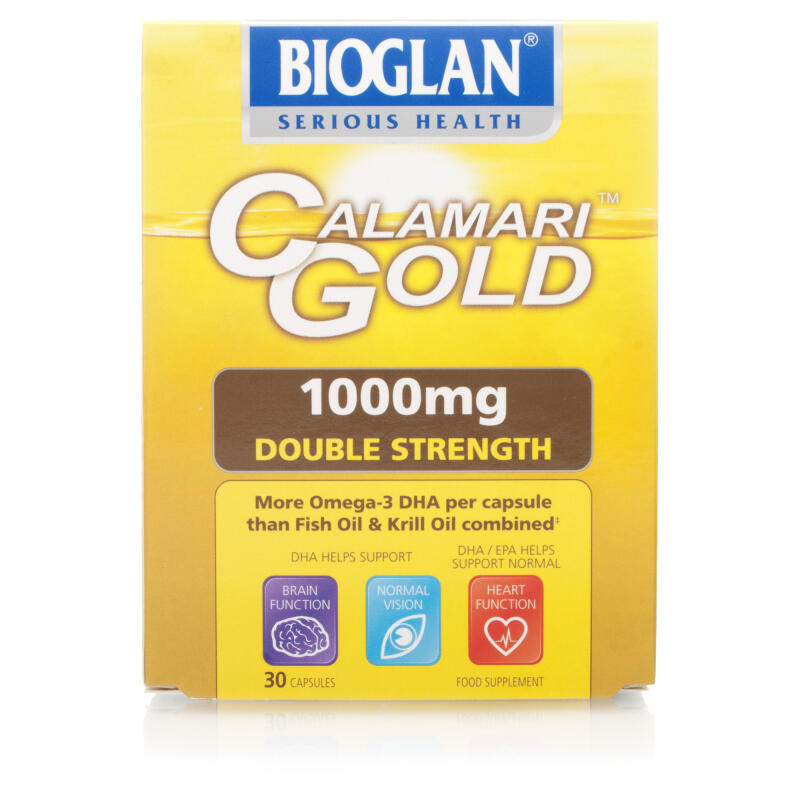 Bioglan Biotic Balance Women gives you 30 one-a-day capsules that promote healthy digestion, hormonal balance, and immune function.
Was £25.49
Now £20.39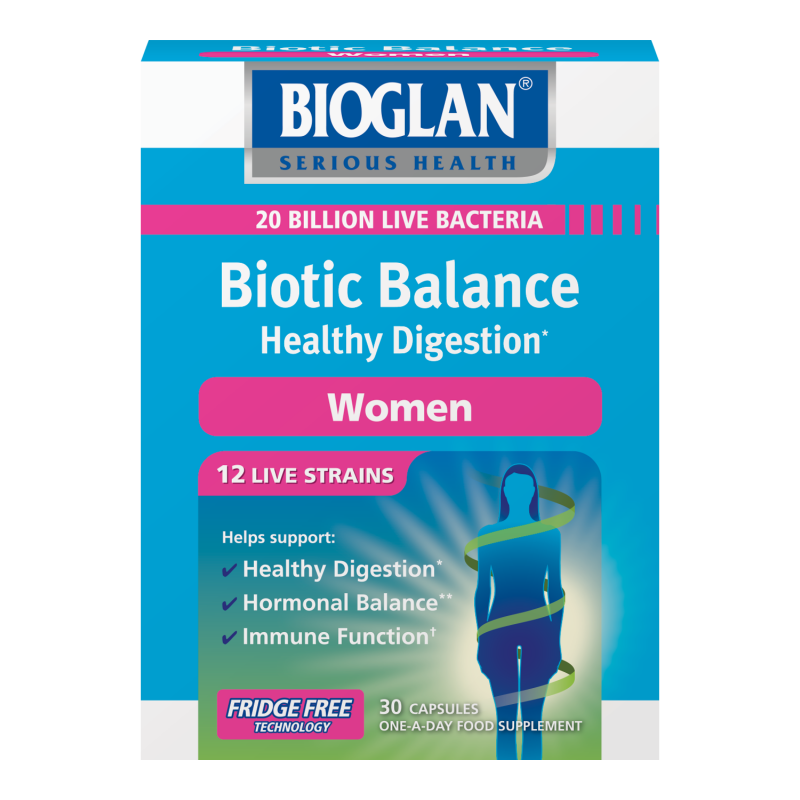 Bioglan Red Krill Oil helps support cardiovascular health and a regular healthy cholesterol levels. Bioglan Red Krill Oil is a great source of phospholipids, omega-3 essentail fatty acids and occurs naturally occuring antioxidants including Astaxanthin a red orange carotenoid that provides the red colour of Krill.
Was £12.99
Now £10.39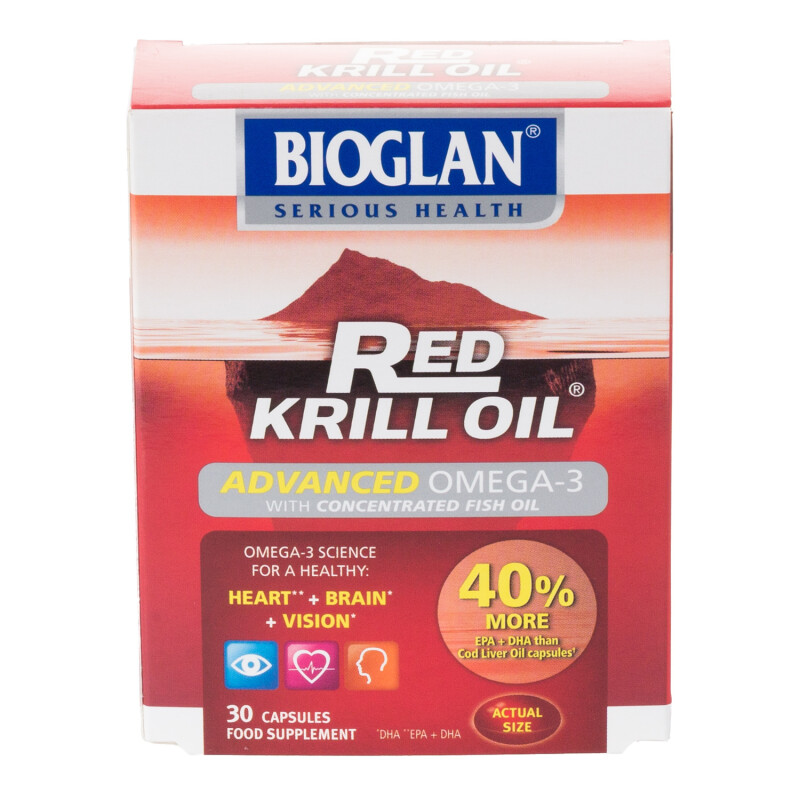 Bioglan SmartKids Happy Tummies for kids is a fun and delicious way to help boost your child's live culture intake and provide their tummies with the good bacteria they need.
Was £9.50
Now £7.60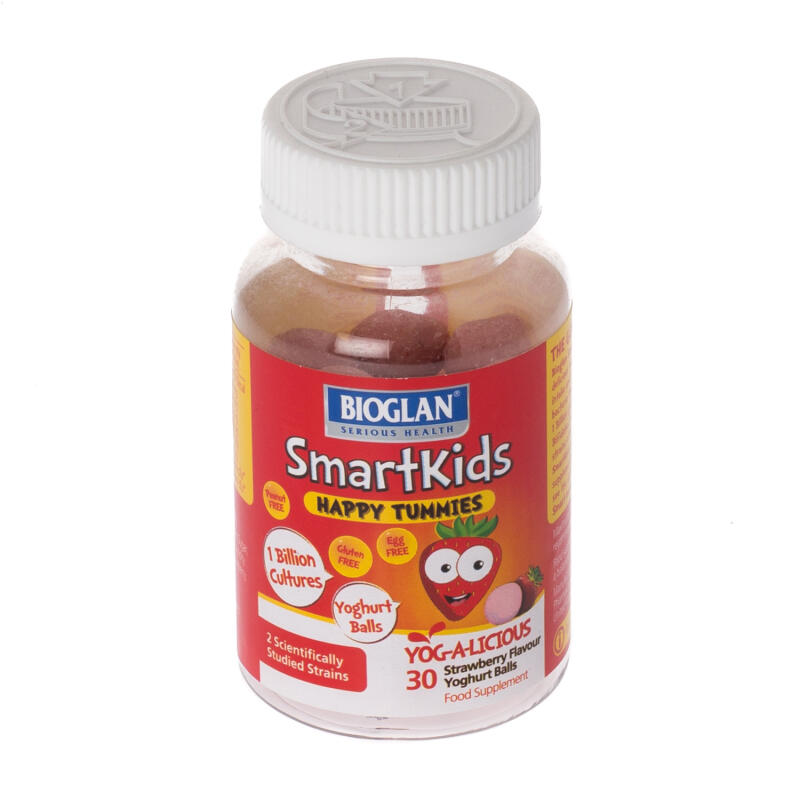 Bioglan VitaGummies Women's Multivitamin contains the key vitamins and minerals women need to support daily good health including vitamin B6 and vitamin C to support hormone regulation, immune function and energy metabolism.
Was £9.49
Now £7.59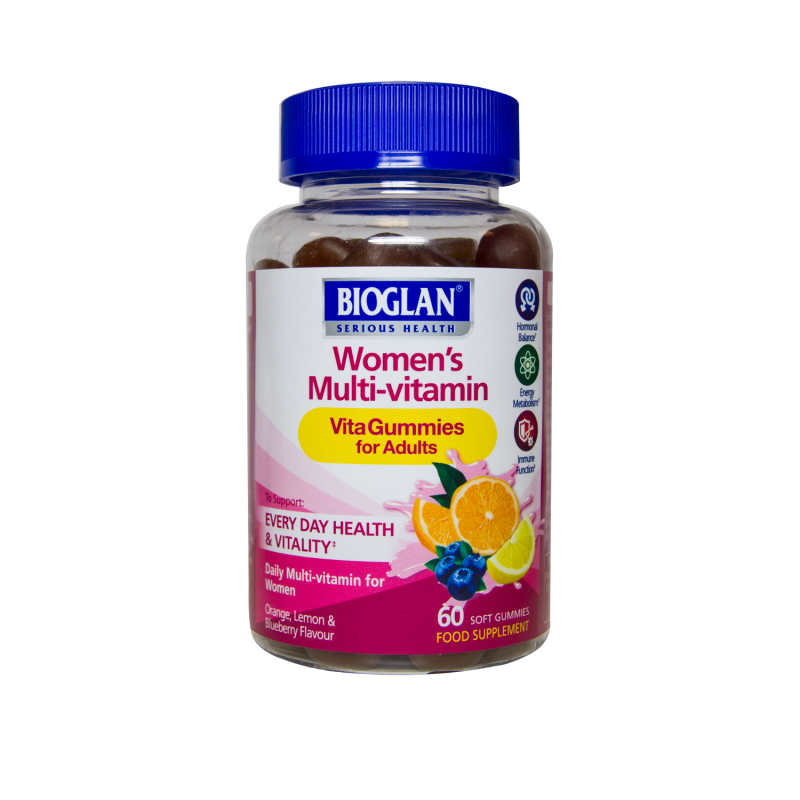 Bioglan SmartKids Brain Formula contains essential fish oils and is especially designed to help support health brain function, to make sure your little ones get the best support possible.
Was £9.50
Now £7.60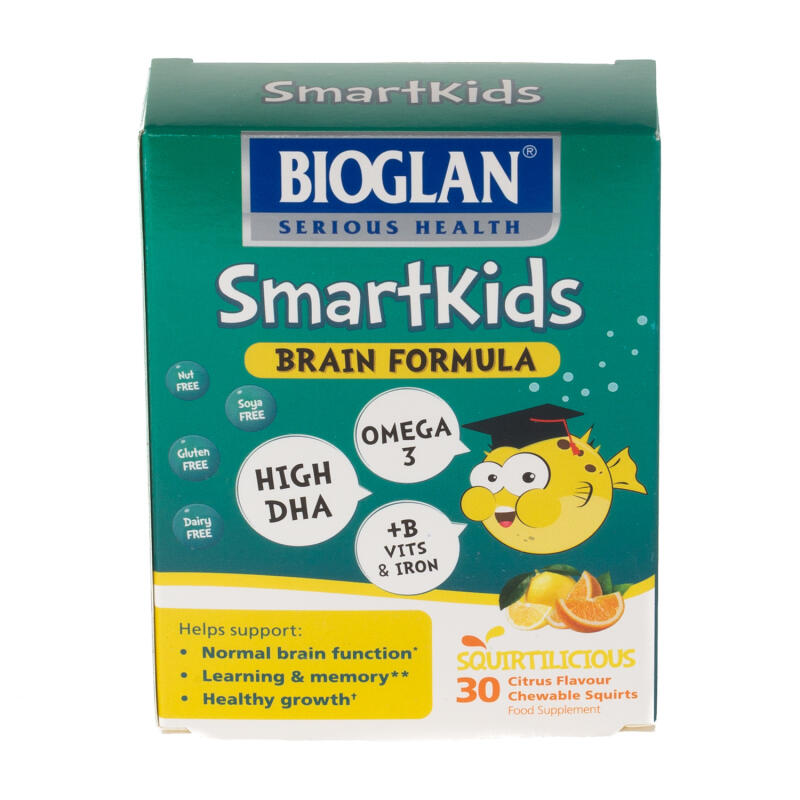 Bioglan Vitamin D3 VitaGummies are the delicious way to support your vitamin D3 levels with 1000IU of vitamin D3 per gummy to help support healthy bones and teeth, normal muscle function and normal immune system function.
Was £9.49
Now £7.59