---
20% Off Bioconcepts At Chemist Direct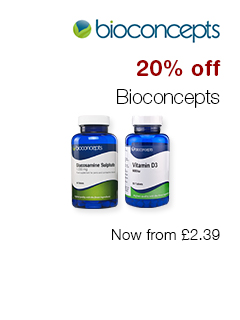 Get 20% Off Bioconcepts at Chemist Direct, now from only £2.39.
Click here to find out more.
Vitamin D is vital in supporting healthy bones and teeth, as well as the immune system and muscle health. People with low levels of sunshine exposure are advised to take a daily vitamin D supplement to avoid becoming deficient.
Was £4.49
Now £3.59
Save £0.90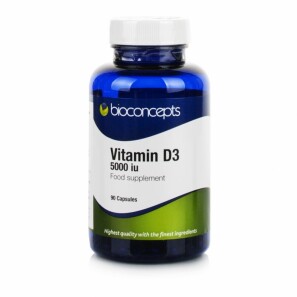 Glucosamine & Chondroitin Capsules are a high quality supplement containing 450mg Glucosamine, 100mg Chondroitin and 80mg of Vitamin C.
Was £8.99
Now £7.19
Save £1.80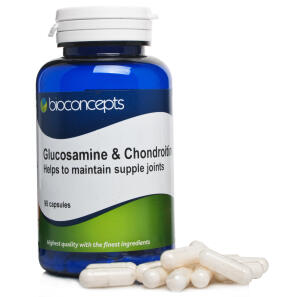 Ginkgo Biloba Capsules 8000mg contains 160 mg of concentrated extract equivalent to 8,000mg of Ginkgo Biloba, making it one of the most potent & effective Ginkgo Biloba tablets on the market! A daily dose of Bioconcepts Ginkgo Biloba may help improve your mind & memory.
Was £8.99
Now £7.19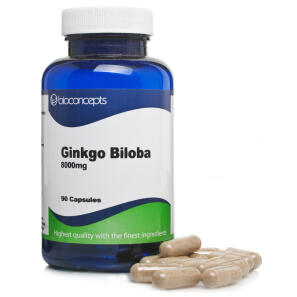 Cod Liver Oil Soft Gels 1000mg Twin pack - A high strength formula to help maintain a healthy heart, brain and joints. The omega 3 fatty acids, DHA and EPA found in Bioconcepts cod liver oil are vital in helping to maintain supple and flexible joints, as well as a healthy heart and circulation.
Was £10.99
Now £8.79
Save £2.20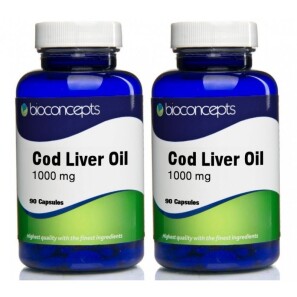 Bioconcepts Evening Primrose Oil 1000mg is obtained from the seeds of the Evening Primrose plant, a wild plant from North America, to alleviate many women's health-related conditions. This supplement can help to:
Improve PMS Symptoms
May help alleviate breast pain associated with menstruation
May help support women's health
Was £7.49
Now £5.99
Save £1.50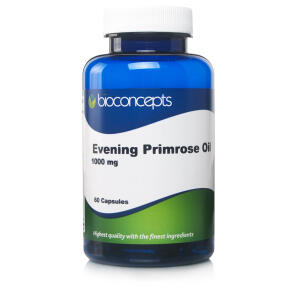 Glucosamine is the building block of cartilage and joint tissue in the body.
The nutrient is rarely found in food sources, making supplements a convenient choice for many.
This Glucosamine Sulphate supplement can be particularly beneficial for those who are physically active and exercise on a regular basis.
Was £15.99
Now £12.79
Save £3.20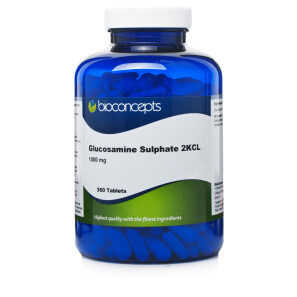 Bioconcepts Vitamin B12 500ug 60 is only found in animal derived foods - so taking it as a supplement is particularly recommended for vegetarians and vegans. The elderly are also vulnerable to B12 deficiency, due to their decreased secretion of intrinsic factor - which is required for vitamin B12 absorption.
Was £7.99
Now £6.39
Save £1.60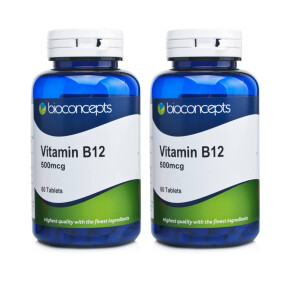 Bioconcepts Multivitamins & Minerals A-Z improves your mood, increases energy and helps aid growth, development and a proper functioning metabolism.
Was £8.49
Now £6.79
Save £1.70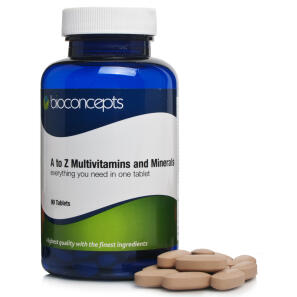 Bioconcepts Omega 3 Fish Oil 1000mg provides essential nutrients EPA & DHA to help promote emotional & physical well being, support healthy heart and brain function, support joint health - and is especially beneficial for conditions caused by an inflammatory response within the body such as rheumatoid arthritis.
Was £6.99
Now £5.59
Save £1.40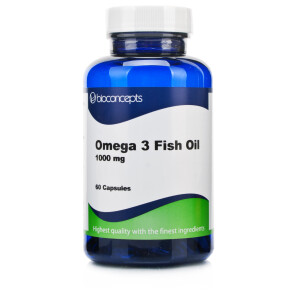 Bioconcepts Odourless Garlic 2000mg helps to reduce blood pressure, improve circulation and can help lower cholesterol levels. Odourless Garlic means it is just that – odourless. The garlic odour has been counteracted, so the unpleasant aroma is not present.
Was £12.49
Now £9.99
Save £2.50