---
20% Off Bioconcepts At Chemist Direct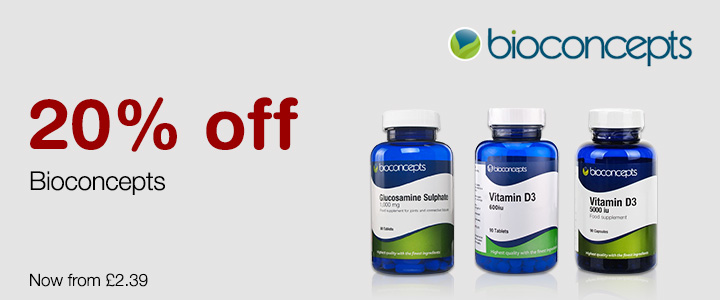 Get 20% Off Bioconcepts at Chemist Direct. Now from only £2.39.
Click here to find out more
Bioconcepts Vitamin D3 5000iu Super Strength contains the optimum level of Vitamin D3, to provide your body with this essential nutrient.
Was £4.49
Now £3.59
Save £0.90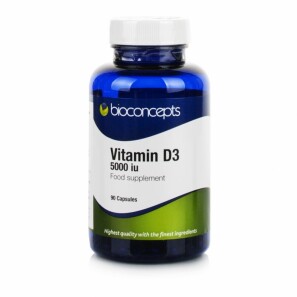 Cod Liver Oil Soft Gels 1000mg Twin pack - A high strength formula to help maintain a healthy heart, brain and joints. The omega 3 fatty acids, DHA and EPA found in Bioconcepts cod liver oil are vital in helping to maintain supple and flexible joints, as well as a healthy heart and circulation.
Was £10.99
Now £8.79
Save £2.20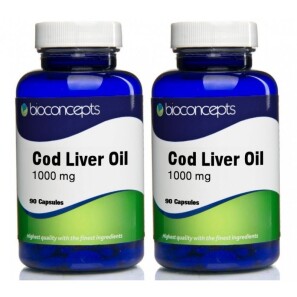 Glucosamine & Chondroitin Capsules are a high quality supplement containing 450mg Glucosamine, 100mg Chondroitin and 80mg of Vitamin C.
Was £8.99
Now £7.19
Save £1.80

Ginkgo Biloba Capsules 8000mg contains 160 mg of concentrated extract equivalent to 8,000mg of Ginkgo Biloba, making it one of the most potent & effective Ginkgo Biloba tablets on the market! A daily dose of Bioconcepts Ginkgo Biloba may help improve your mind & memory.
Was £8.99
Now £7.19
Save £1.80

Glucosamine is the building block of cartilage and joint tissue in the body.
Was £15.99
Now £12.79
Save £3.20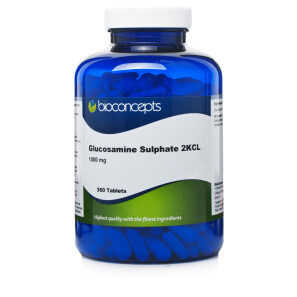 Bioconcepts Evening Primrose Oil 1000mg is obtained from the seeds of the Evening Primrose plant, a wild plant from North America, to alleviate many women's health-related conditions. This supplement can help to:
Was £7.49
Now £5.99
Save £1.50

Bioconcepts Glucosamine Sulphate 2KCL 1500mg is a high strength, high quality food supplement, containing the finest ingredients to provide maximum support.
Was £6.99
Now £5.59
Save £1.40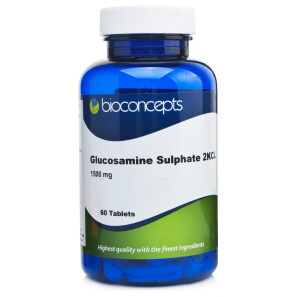 Bioconcepts Vitamin D3 600 iu helps provide the important Vitamin D3 to help prevent many health conditions related to the deficiency of this essential nutrient.
Was £3.99
Now £3.19
Save £0.80