---
20% Off Aveeno At Chemist Direct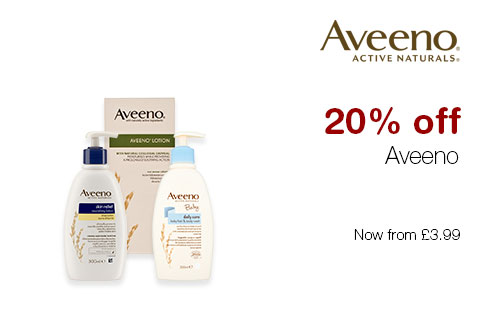 20% Off Aveeno At Chemist Direct.
Now From £3.99.
Aveeno Cream deeply hydrates your skin from the inside out. It is made using natural ingredients like oatmeal, soy, and feverfew. Aveeno Cream is gentle and soothing on the skin. It can be used for any skin type as a daily moisturiser and to relieve dry skin.
Was £12.49
Now £9.99
Save £2.50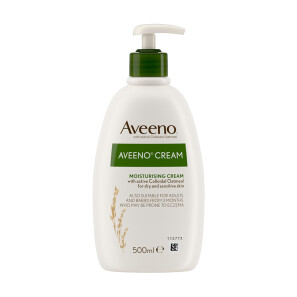 Aveeno Daily Moisturising Body Wash gently cleanses the skin without drying. Its creamy formula contains finely-milled colloidal oatmeal. It leaves skin moisturised and protected against the feeling of dryness.
Was £9.59
Now £7.67
Save £1.92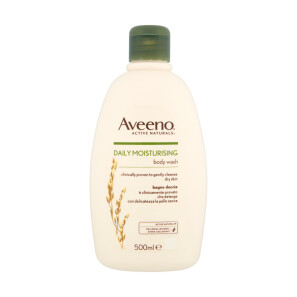 Aveeno Bath & Shower Oil is formulated with naturally active colloidal oatmeal and softening oil. It thoroughly cleanses, moisturises and conditions dry and sensitive skin. It can be used in the bath and shower, to gently cleanse the skin without irritation.
Was £8.59
Now £6.87
Save £1.72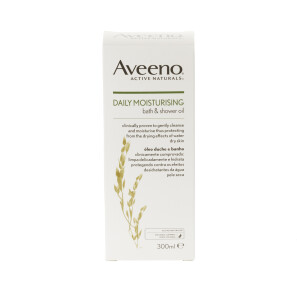 Aveeno Daily Moisturising Lotion is a moisture-rich lotion that deeply hydrates your skin and soothes any dry skin. It is fragrance-free and non-greasy so that you can use it any time, everyday. Aveeno Daily Moisturising Lotion gives your skin full protection for 24 hours.
Was £6.79
Now £5.43
Save £1.36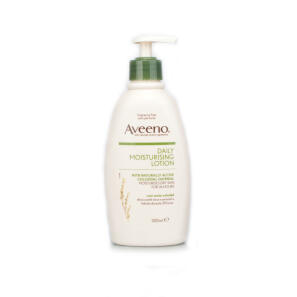 Skin Relief Soothing Shampoo contains finely-milled Colloidal Oatmeal. Its formula gently cleanses hair and helps soothe itching sensations associated with very dry and sensitive scalp. The hair is left feeling soft and looking shiny. Ideal for frequent use, even on fine and fragile hair.
Was £9.99
Now £7.99
Save £2.00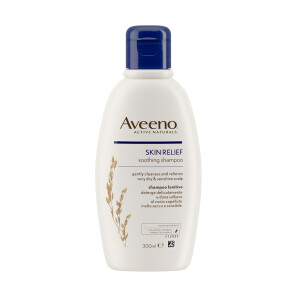 Aveeno Baby Daily Care Baby Moisturising Lotion moisturizes for 24 hours and soothes baby skin, leaving it soft, smooth and healthy looking. It feels nourishing and non-greasy and provides fast relief for very dry skin. The cream is suitable for daily use, on the body or face.
Was £5.49
Now £4.39
Save £1.10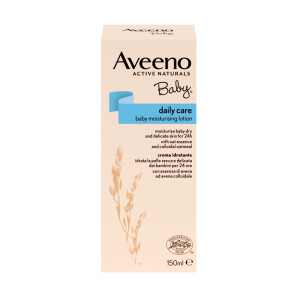 Gently cleanses and leaves dry and delicate baby skin feeling moisturised. Formulated to minimise the risk of allergies. Paediatrician tested. Soap free.
Was £4.99
Now £3.99
Save £1.00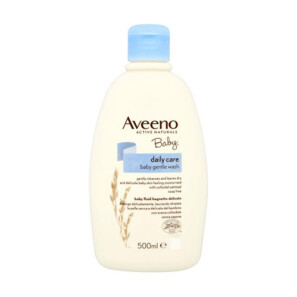 Aveeno Skin Relief Nourishing Lotion Shea Butter combines Aveeno's classic Triple Oat Complex with Shea Butter. This formula intensely nourishes very dry, sensitive and irritable skin. It is clinically proven to moisturise and soothe the skin from day one while protecting it from dryness.
Was £7.79
Now £6.23
Save £1.56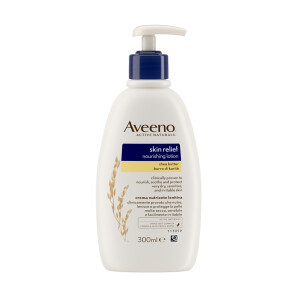 Aveeno Skin Relief Restoring Hand Cream with Triple Oat Complex provides immediate comfort to very dry, sensitive, and chapped hands. The fast-absorbing formula is clinically proven to intensely moisturise, help repair and protect skin.
Was £5.49
Now £4.39
Save £1.10