20% off Abbeville Toy Storage and Canvas Storage ends midnight tonight!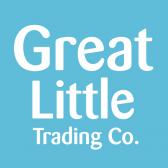 Hello Affiliates,
Abbeville is our very own 'home grown' storage solution, it's totally reliable for the family home with super sturdy solid wood. There's plenty to choose from with the option of a cube unit from 4 to 12 cubes or storage benches useful for the hallway or living room. The Abbeville Range comes in both white and stone and coordinates with our huge selection of Canvas Storage, built to fit the Abbeville range. With 20% off both of these storage pieces – there will be something for everyone!
Below are some of our ideas of how best to use the Abbeville Range:
Abbeville Storage Playroom
Introducing our fun playroom ideas. We have used our Four Cube Unit and Abbeville Storage Shelf Unit for this along with some Canvas Storage Cubes to provide maximum storage and add some fun colour. We chose to go for a playful look using gender natural colours and patterns with Rainbow Star and Cloud.
Code:
http://www.awin1.com/cread.php?awinmid=2187&awinaffid=!!!id!!!&clickref=&p=http%3A%2F%2Fwww.gltc.co.uk%2Fabbeville-playroom%2Fdept%2Ffcp-category%2Fcreatethelook
Abbeville Hallway
How about something for the hallway, to help keep all the little shoes and jackets contained. Our stone range has a very soft and natural feel, working beautifully with our White Canvas Sytorage. Here we've used our Stone Hallway Shelf with our 3 Cube Storage Unit and Storage Shelf Unit. It's always nice to have a little place to rest and tie the shoe laces, and a Storage Bench does just that. If you want to add some colour in to make it a bit more fun then a rug will help liven things up a bit and provide a warm welcome to your home.
White Cube Units
If it's maximum storage your looking, then our 12 Cube Unit extremely useful, especially if floor space is tight. You could choose to fill it with Canvas Cubes of a mixture of colours or leave some blank to use as display units or as a bookshelf. It's cersatile enough to work around your families needs.
Please remember to remove !!!id!!! with your own publishers ID.
Offer ends midnight tonight!
Best wishes
GLTC