---
20% Off 3 or More Pairs Of Pick 'n' Mix Range at Sock Shop

Purchase 3 or more pairs of socks from our Pick 'n' Mix range and receive 20% Off - but hurry, this special offer is for a limited time only, products subject to availability.
These soft and cotton rich quality-made socks feature all the instantly recognisable elements of Wonder Woman's costume, from the star pattern pants to the WW logo, AND here with real little capes attached to the cuffs!
Our Price £5.99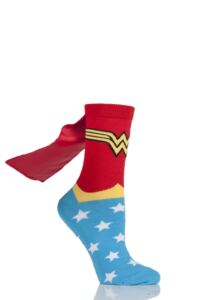 The socks feature superman's instantly recognisable outfit – including his red cape at the calf.
Our Price £5.99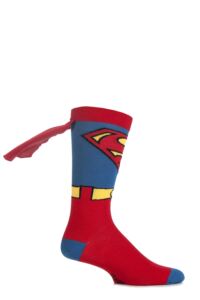 Our SockShop Batman Cape Socks are styled with the iconic classic version of Batman's crime fighting duds and fastened to the backs are proper calf capes!
Our Price £5.99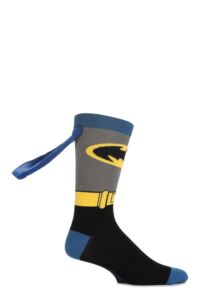 The perfect socks for the sinister Sith Dark Lord of the house, these men's SockShop Disney Star Wars Darth Vader Cape Socks are evil personified – if by 'evil' you mean soft, comfortable cotton blend socks with their own attached capes!
Our Price £5.99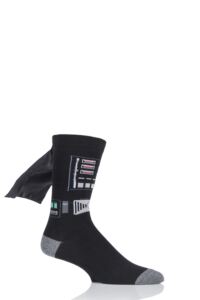 The perfect gift for the gentleman comic geek in your life, SockShop Marvel Thor Cape Cotton Socks mimic the classic Marvel superhero outfit, even including the cape, on a pair of cotton rich fully woven socks.
Our Price £5.99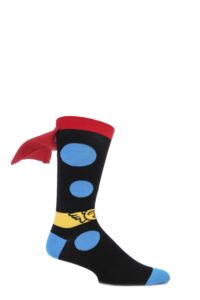 Even Superman could stand a touch more 'Super' so that's why these fab DC Superman / Supergirl Logo Socks have been given a colour boost from the boring old red, blue and yellow he's been wearing since 1938!
Our Price £2.99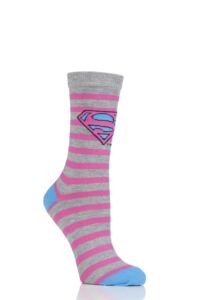 These fabulous Harry Potter House Badges Socks have great house colours, fully woven badges and quality cotton rich construction.
Our Price £2.99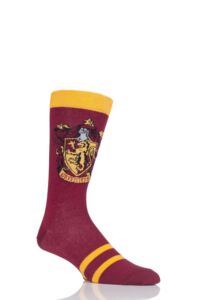 The shield-slinging patriotic personification of all things USA, Captain America is one of the leading lights of marvel Comics and their movie franchises.
Our Price £2.99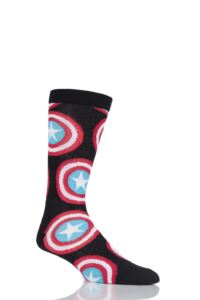 It's time to play the music, it's time to light the lights… it's time to pull on a pair of fab SockShop Muppets Socks, with colours and designs inspired by the classic stars (who said puppets?) from Jim Henson's imagination.
Our Price £2.99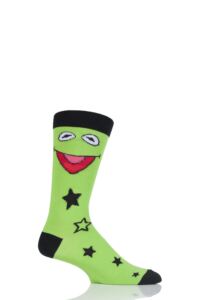 Every pair of soft, cosy Rebel-sympathising socks has been woven with large, detailed characters, along with stripes and contrast colour blocks around the toes.
Our Price £2.99