20% off 2014 Hot Pre-Orders @ www.funstockdigital.co.uk with #FUN2014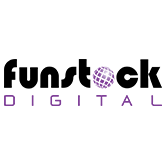 Funstock Digital are currently offering 20% off a range of key pre-order titles available for digital download. All titles are already discounted up to 30% off RRP and the code #FUN2014 gives the customer an extra 20% off.
Games include some of the biggest sellers of the year:
Call of Duty: Advanced Warfare
FIFA 15
The Sims 4
And many more...
The deal and games are available worldwide.
ATV = £28.99
Pre-Order Conversion Rate = 7 - 11%
Funstock Digital are offering a 5% commission from the GROSS sales value of transaction & a £0.25 flat commission for all sales made to customers NOT previously registered with www.funstockdigital.co.uk.
Dedicated banners and assests are availible plus we can create bespoke artwork for your requirements.
Funstock Digital is new to Affiliate Window and open to work with any publisher who can add value to the brand and the effectivness of the campaign.
Email mark.garrett@funstock.co.uk for more infomation
Tags: discount code, pre-order, video games