2 for €10 / 3 for €12 Games at XVMarketplace IE w/7% Commission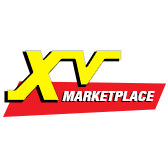 If you're new to our Ireland programme. Well, we have a great deal for you! Starting today for the next few days, we're running a blow out sale on our coverless Xbox 360 / PS3 games.
This should be a great earner for you guys, it's a decent offer and we've produced banners that have been uploaded to the hub. These are games that were previously available new or preowned through ROI Xtra-vision stores that are fine - but unfortunately have no cover.
We have two offers - 2 for €10 Coverless Games and 3 for €12 Coverless Games.
Different range of titles in each.
There are some real gems in the mix, some of which I've purchased myself. There are definitely some turkeys (I'm all about honesty), but there is more good than bad.
Highlights include:
LA Noir
Batman Arkham Origins
Assassin's Creed: Black Flag
Gears of War 3
Fifa 13
Halo 4
And 100s more.
We have the same offer on both Xbox 360 and PS3 games.
We've spent that past month planning this offer - the last time we ran a coverless offer on the XVMarketplace, we simply couldn't cope with the volumes and we shut down after 4 hours. This time, we've spent weeks prepping our stock, cataloguing everything and manning our distribution centres up, to deal with this.
Even though these are coverless, these are still covered with our standard 6 month quality guarantee. Delivery is just €2.00 an order - so fill your boots!
And please let's not forget, we're offering 7% commission on all sales to all of our affiliate partners.
Offers:
You can browse yourself here -
Xbox 360:
2 for £10
http://www.xvmarketplace.ie/2-for-10/cc/movies-games/2-for-10-xbox360-coverless/OrderBy/category/asc/Page/1/Size/20?path=Xbox%20360
3 for £12
http://www.xvmarketplace.ie/3-for-12/cc/movies-games/3-for-12-xbox360-coverless/OrderBy/category/asc/Page/1/Size/20?path=Xbox%20360
PS3:
2 for £10
http://www.xvmarketplace.ie/2-for-10/cc/movies-games/2-for-10-ps3-coverless/OrderBy/category/asc/Page/1/Size/20?path=PS3
3 for £12
http://www.xvmarketplace.ie/3-for-12/cc/movies-games/3-for-12-ps3-coverless/OrderBy/category/asc/Page/1/Size/20?path=PS3