Super Break Rail Sale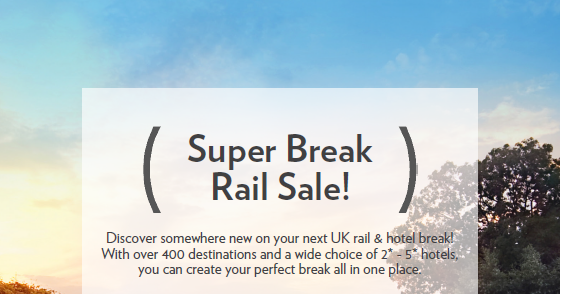 Hi Affiliates,
Hope you're well!
- Flexible times, allocated seats and single
traveller packages mean booking your next rail
trip has never been easier!
- Our rail breaks are inclusive of your travel and
accommodation making it more appealing to
book everything in on go!
- Be inspired and browse the terrific destinations
we have to offer along with the fantastic saving
per person when booking throughout June!
- Wherever you choose, our vast selection of
fabulous hotels will offer the perfect chance to
relax and unwind.

Remember to replace !!!ID!!! with your own publisher ID.
Kind regards, SuperBreak affiliates Team