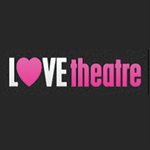 LOVEtheatre & Silverbean Newsletter
Friday 31st May 2019
LOVEtheatre: The Prince Of Egypt - On Sale Monday!
Welcome to the latest newsletter from LOVEtheatre and Silverbean.
Experience the epic emotion and soaring music of The Prince Of Egypt at the Dominion Theatre, London from February 2020. The extraordinary new musical from three-time Academy Award-winner Stephen Schwartz (Wicked) plays for 32 weeks only.
Journey through the wonders of Ancient Egypt as two young men, raised together as brothers in a kingdom of privilege, find themselves suddenly divided by a secret past. One must rule as Pharaoh, the other must rise up and free his true people; both face a destiny that will change history forever.
Based on the acclaimed DreamWorks Animation film, and featuring the Academy Award-winning, chart-topping song, When You Believe, The Prince OF Egypt is an exhilarating, powerful and joyous celebration of belief and the human spirit.
Tickets are on sale Monday 3rd June at 10am!
Dominion Theatre, London
February 2020
TICKETS GO ON
SALE MONDAY 3RD JUNE AT 10am

---
DIRECT URL:
https://www.lovetheatre.com/tickets/500087/Sign-up-to-be-the-first-to-hear-when-The-Prince-of-Egypt-tickets-go-on-sale
DEEP LINK:
https://www.awin1.com/cread.php?awinmid=3922&awinaffid=!!!id!!!&p=https%3A%2F%2F
www.lovetheatre.com%2Ftickets%2F500087%2F
Sign-up-to-be-the-first-to-hear-when-The-Prince-of-Egypt-tickets-go-on-sale

Queries / Contact Us...
If you have any queries, or would like to request anything please contact Nic Yates at Silverbean, and he will be happy to help:
email: lovetheatre@silverbean.com
telephone: 
+44 (0) 191 406 1200
In Association with LOVEtheatre's Exclusive Affiliate Partners Agency.
Tags: london theatre, Lovetheatre, Theatre Tickets