Uber Kids - Save up to £335.00 on Cosatto Ooba bundles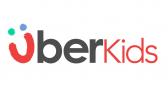 Save up to £335.00 on Cosatto Ooba bundles |Free UK delivery on all orders over £24.99
THE MULTI-TERRAIN ONE
Save £334.94 on Ooba bundles


Was £999.89 

Now £639.96.
Pick your Ooba pram and for a limited time only you
will receive the matching Port infant car seat completely free.
You'll get all Ooba's usual kit:
Frame, carrycot, 2-way seat unit, footmuff,changing bag,
rain covers & 4 year guarantee. Plus infant car seat & adaptors.
COMFORTABLE. SAFE. SPECIAL.
The Britax Römer DUALFIX i-Size Car Seat uses a combination of
state-of-the-art safety technology and stunning design
to make a superbly safe seat suitable from Birth to 4 years (105cm).
SHOP:
Britax Römer DUALFIX i-Size
Tags: baby accessories, baby products, car seats, high chair, mother and Baby, nursery furniture, Pushchair, pushchairs