Hi QVC affiliates,
Every day, QVC offers a product at a fantastic price known as Today's Special Value, and this great offer is live for 24 hours. Please note that the Today's Special Value product may sell out quickly, and in this instance, the link will automatically be updated to a 'One Time Only' offer.
A One Time Only item is offered when a Today's Special Value is no longer available. This One Time Only Price is only valid for the length of the show the product is in, and is the lowest price QVC will ever offer for that item.
The deeplink for the Today's Special Value will always remain the same (please make sure to replace !!!id!!! with your own affiliate ID in order for us to track any sale that you may generate):
Code:
http://www.awin1.com/cread.php?awinmid=2027&awinaffid=!!!id!!!&clickref=&p=http%3A%2F%2Fwww.qvcuk.com%2Fukqic%2Fqvcapp.aspx%2Fapp.detail%2Fparams.frames.y.tpl.uktsv.item.tsv%2Fwalk.html.%257Ctsvmetadrill%2Chtml%3Fcm_re%3DPromos-_-TSV-_-P%3A432760
Since the deeplink remain the same, please note you may only promote the TSV (Today's Special Value) on the actual day.
You only need to ensure to update the copy and product information of each offer according to the day of the offers. Otherwise, you risk promoting the incorrect information and offer at an incorrect price.
Prepare yourselves for fantastic offers today and this weekend! These are offers you do not want to miss!
Today's Special Value: Friday 27th January :
Tiana B Drape Neck Wave Print Dress for just £35.94 (Normal QVC price £43.13)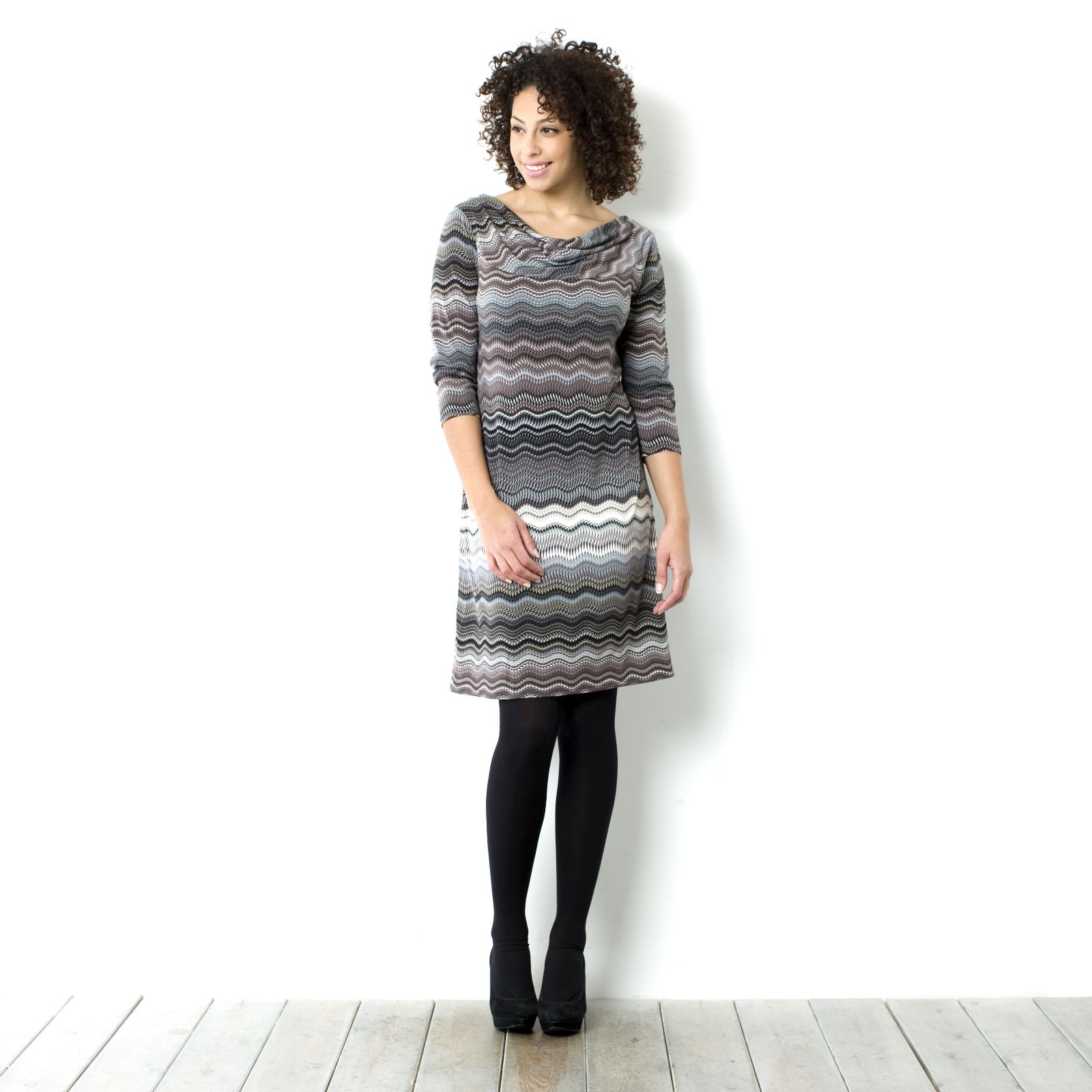 Description
Tiana B wave print dress. Features a stunning all-over wave print, with a flattering draped neckline and 3/4 length sleeves. Inspired by a catwalk classic, this printed dress is a sure-fire way of making serious fashion waves season after season.
3/4 length sleeves
Drape neckline
Straight hemline
Seam down the back
95% polyester, 5% elastane
Machine washable at 30C
Colour options:
Grey Multi - in white, beige, black, brown and shades of grey
Coral Multi - in white, black, grey, beige, orange and coral
Rose Multi - in white, teal, yellow, black, soft pink and rose pink
Green Multi - in white, black, stone, moss green, lime green and brown
Behind the brand
Tiana B is a chic dress collection from New York. They offer comfortable jersey, ponte or melange knit fabric dresses with a certain amount of stretch so their generous fit accommodates most body types, creating a sleek, flattering silhouette. From modern abstract prints and traditional floral designs to simple block colours, there's something for everyone.
This week's TSVs:
Saturday 28th January
Perricone 4pc Flawless Skin Collection for £104.50 (Normal QVC price £126.50)
Sunday 29th January
Fuji S4500 30x Superzoom Bridge Camera, 14MP Including a 2GB SD Card, Fuji Case and Overnight Charger for £178.20 (Normal QVC price £215.50)
Monday 30th January
Gtech Premium Sweeper with auto recharging stand, edge to edge cleaning and gemguard touchpoints for £34.98 (Normal QVC price £44.00)
If you have any queries regarding the QVC programme, please do not hesitate to contact me on Jenny.hoang@affiliatewindow.com
Happy promoting!
Have a great weekend!
Many thanks!
Kind regards,
The QVC Affiliate Team,
Jenny Hoang