---
15% Off Selected Armorgard Products at ESE Direct
15% Off Selected Armorgard Products at ESE Direct. 
Safe secure storage for your hazardous chemicals. 
Offer expires - Midnight, 31/07/2021.
Click here to find out more. 
FlamBank boxes provide the utmost security when you need a space to safely store hazardous chemicals and flammables. It's essential that the storage chest used for this purpose fully complies with all the industry regulations, and with its high specification construction the FlamBank storage chest fulfils all of them, giving you peace of mind and confidence in the product.
Was £422.15 Now £358.83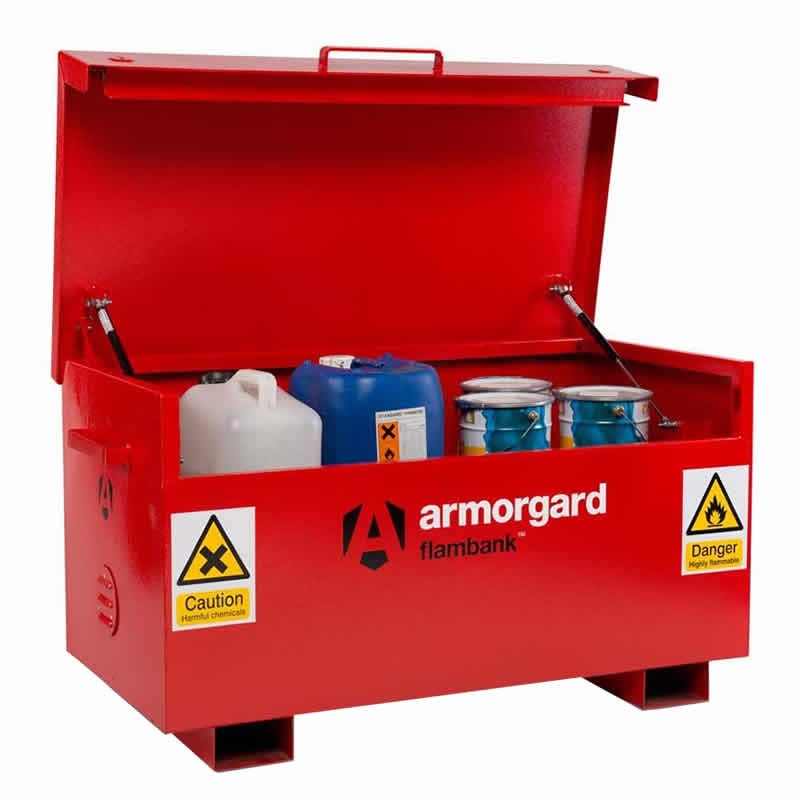 Transporting flammable chemicals or liquids can be undeniably risky, but if you invest in a secure hazardous storage chest you can do this with confidence. The Armorgard TransBank has been designed specifically for transporting smaller quantities of flammable liquids or chemicals. Fully compliant with all industry regulations, this fully welded storage chest has a tested sump base that is efficient at preventing the leakage of hazardous contents and there are air vents installed to prevent the build-up of fumes. As standard, flame arrestor gauze is fitted in every box which coupled with an effective resistance against fire with its ½ hour fire rating specification, you can have peace of mind in the safe transportation of your flammables.
Was £186.95 Now £158.91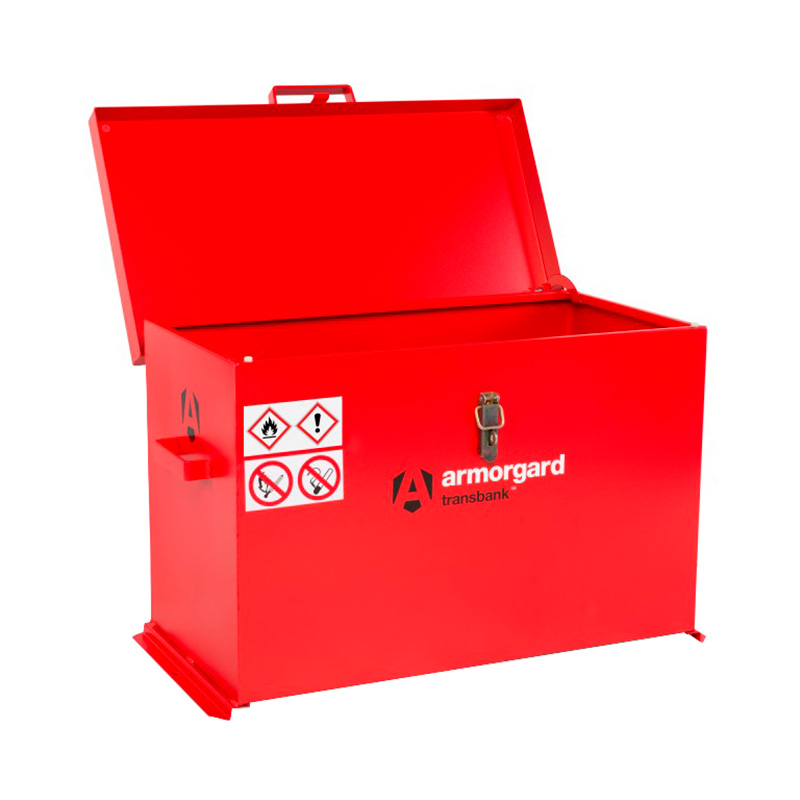 Chemical storage chests are a necessity in factories and workplaces where high-strength, hazardous chemicals are commonly used. The Armorgard TransBank chemical storage chests provide a cost effective solution to store these hazardous chemicals safely and securely. You can use these storage chests in a mobile form, in a vehicle for instance, or as a fixed installation. The design of this chest complies with all legislations relating to the safe storage of chemicals.
Was £189.70 Now £161.25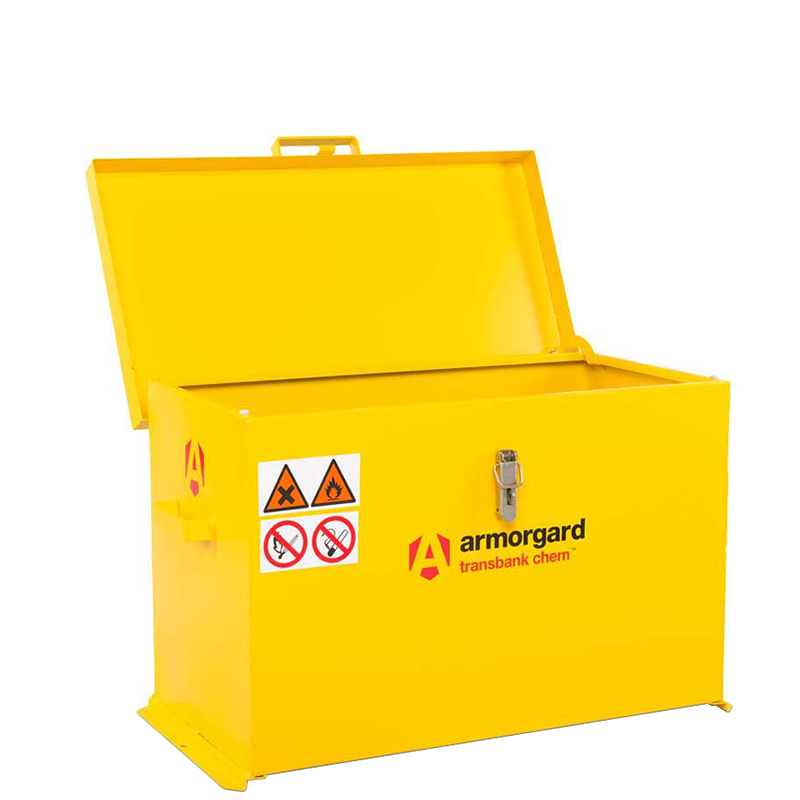 A chemical storage chest is the ideal solution to store chemicals and other hazardous solutions in a safe and secure manner, particularly among industries and workplaces where personnel work in proximity of such potentially harmful substances. The chemical storage chest has a design specifically for storing chemical substances and the ChemBank chemical storage chest easily meets the benchmarks for storage of dangerous and toxic chemicals.
Was £678.45 Now £576.68