15% off Foreo at Lookfantastic || Up to 50% off bareMinerals || Christmas Mix & Match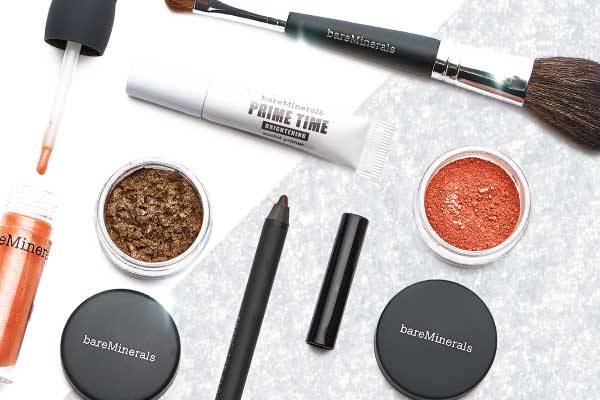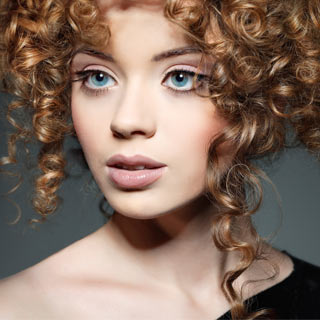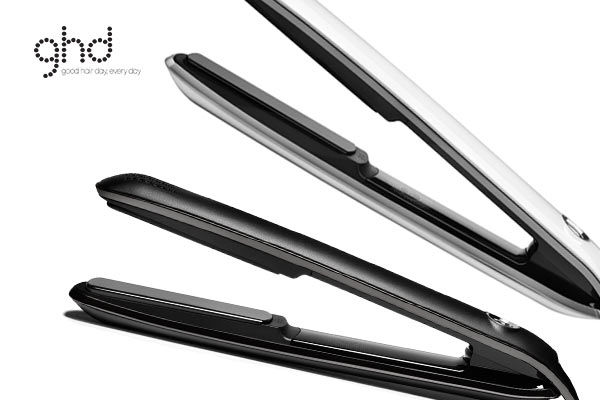 Hi there,
This week we're launching a huge range of savings at Lookfantastic.com. We've introduced new spend and save offers plus new customer codes in preparation for the Christmas shopping rush, and our Mix and Match gift shop makes finding the perfect present simple this festive season. We're also offering savings on bestselling brands including Foreo, Glamglow, Korres, ghd, and bareMinerals, so there's never been a better time to shop at Lookfantastic.
Please don't hesitate to get in touch with Holly.Rowe@thehutgroup.com if you have any questions, or if you need anything to help you get the most out of your partnership with Lookfantastic.
Have a great week,
Holly
EXCLUSIVE TO AFFILIATES
£10 off your order when you spend £55 
LFSPEND55
Deeplink:
http://www.awin1.com/cread.php?awinmid=2082&awinaffid=!!!id!!!&clickref=&p=http%3A%2F%2Fwww.lookfantastic.com%2Fhome.dept
Expires 31.12.14
£15 off your order when you spend £75 
SPARKLE15
Deeplink:
http://www.awin1.com/cread.php?awinmid=2082&awinaffid=!!!id!!!&clickref=&p=http%3A%2F%2Fwww.lookfantastic.com%2Fhome.dept
Expires 30.11.14
£20 off your order when you spend £100
SPEND100LF
Deeplink:
http://www.awin1.com/cread.php?awinmid=2082&awinaffid=!!!id!!!&clickref=&p=http%3A%2F%2Fwww.lookfantastic.com%2Fhome.dept
Expires 31.12.14
18% off your order - new customers only 
HELLOLF 
Deeplink:
http://www.awin1.com/cread.php?awinmid=2082&awinaffid=!!!id!!!&clickref=&p=http%3A%2F%2Fwww.lookfantastic.com%2Fhome.dept
Expires 31.12.14
£8 off your order when you spend £40 - new customers only
FIRST8
Deeplink:
http://www.awin1.com/cread.php?awinmid=2082&awinaffid=!!!id!!!&clickref=&p=http%3A%2F%2Fwww.lookfantastic.com%2Fhome.dept
Expires 31.12.14
THIS CHRISTMAS…
Mix and match the perfect gift
Save up to 25% + receive a free gift bag when you purchase 2 or more products
Deeplink:
http://www.awin1.com/cread.php?awinmid=2082&awinaffid=!!!id!!!&clickref=&p=http%3A%2F%2Fwww.lookfantastic.com%2Foffers%2Fmix-match-the-perfect-gift.list
Expires 18.11.14
GHD OFFERS
ghd V Sunset professional styler (RRP £129) - now only £99
Deeplink:
http://www.awin1.com/cread.php?awinmid=2082&awinaffid=!!!id!!!&clickref=&p=http%3A%2F%2Fwww.lookfantastic.com%2Fghd-v-sunset-professional-styler%2F10945423.html
Expires 18.11.14
ghd Periwinkle IV Styler (RRP £110) - now only £89.00
Deeplink:
http://www.awin1.com/cread.php?awinmid=2082&awinaffid=!!!id!!!&clickref=&p=http%3A%2F%2Fwww.lookfantastic.com%2Fghd-periwinkle-iv-styler%2F10920725.html
Expires 18.11.14
Free heat spray worth £9.95 when you purchase selected ghd stylers
Deeplink:
http://www.awin1.com/cread.php?awinmid=2082&awinaffid=!!!id!!!&clickref=&p=http%3A%2F%2Fwww.lookfantastic.com%2Fhealth-beauty%2Fghd%2Ffree-heat-spray.list
Expires 18.11.14
HAIR
Save up to 25% on Pureology + receive a free tote bag when you purchase 2 or more
Deeplink:
http://www.awin1.com/cread.php?awinmid=2082&awinaffid=!!!id!!!&clickref=&p=http%3A%2F%2Fwww.lookfantastic.com%2Fbrands%2Fpureology%2Fall-pureology.list
Expires 18.11.14
Save up to 30% on haircare gift sets
Deeplink:
http://www.awin1.com/cread.php?awinmid=2082&awinaffid=!!!id!!!&clickref=&p=http%3A%2F%2Fwww.lookfantastic.com%2Foffers%2Fchristmas%2Fhaircare-gift-sets.list
Expires 18.11.14
BaByliss Perfect Curl Save 21% - now only £135.00
Deeplink:
http://www.awin1.com/cread.php?awinmid=2082&awinaffid=!!!id!!!&clickref=&p=http%3A%2F%2Fwww.lookfantastic.com%2Fbabyliss-pro-perfect-curl%2F10797584.html
Expires 18.11.14
Save 25% Christophe Robin bundles 
Deeplink:
http://www.awin1.com/cread.php?awinmid=2082&awinaffid=!!!id!!!&clickref=&p=http%3A%2F%2Fwww.lookfantastic.com%2Fbrands%2Fchristophe-robin.list
Expires 18.11.14
Save 40% on Moroccanoil supersizes
Deeplink:
http://www.awin1.com/cread.php?awinmid=2082&awinaffid=!!!id!!!&clickref=&p=http%3A%2F%2Fwww.lookfantastic.com%2Fbrands%2Fmoroccanoil.list
Expires 18.11.14
SKIN 
Save 15% on FOREO 
Deeplink:
http://www.awin1.com/cread.php?awinmid=2082&awinaffid=!!!id!!!&clickref=&p=http%3A%2F%2Fwww.lookfantastic.com%2Fbrands%2Fforeo%2Fall-foreo.list
Expires 18.11.14
Save 20% on Korres 
Deeplink:
http://www.awin1.com/cread.php?awinmid=2082&awinaffid=!!!id!!!&clickref=&p=http%3A%2F%2Fwww.lookfantastic.com%2Fbrands%2Fkorres.list
Expires 18.11.14
Save £15 on GLAMGLOW for 48 hours only 
Deeplink:
http://www.awin1.com/cread.php?awinmid=2082&awinaffid=!!!id!!!&clickref=&p=http%3A%2F%2Fwww.lookfantastic.com%2Fbrands%2Fglamglow.list
Expires 12.11.14
Save up to 60% on Murad gift sets
Deeplink:
http://www.awin1.com/cread.php?awinmid=2082&awinaffid=!!!id!!!&clickref=&p=http%3A%2F%2Fwww.lookfantastic.com%2Fbrands%2Fmurad%2Fmurad-gifts-packs.list
Expires 18.11.14
Save 25% on Gold Collagen 
Deeplink:
http://www.awin1.com/cread.php?awinmid=2082&awinaffid=!!!id!!!&clickref=&p=http%3A%2F%2Fwww.lookfantastic.com%2Fbrands%2Fgold-collagen.list
Expires 18.11.14
Fake Back is back! Save up to £25 on all kits
Deeplink:
http://www.awin1.com/cread.php?awinmid=2082&awinaffid=!!!id!!!&clickref=&p=http%3A%2F%2Fwww.lookfantastic.com%2Fbrands%2Ffake-bake%2Fall-fake-bake.list
Expires 18.11.14
BODY
Save up to £54 on Bliss gift sets
Deeplink:
http://www.awin1.com/cread.php?awinmid=2082&awinaffid=!!!id!!!&clickref=&p=http%3A%2F%2Fwww.lookfantastic.com%2Fbrands%2Fbliss.list
Expires 18.11.14
MAKE UP
Save 20% on selected RMK products
Deeplink:
http://www.awin1.com/cread.php?awinmid=2082&awinaffid=!!!id!!!&clickref=&p=http%3A%2F%2Fwww.lookfantastic.com%2Fbrands%2Frmk%2Fsave-20.list
Expires 18.11.14
Save up to 50% on bareMinerals gift sets
Deeplink:
http://www.awin1.com/cread.php?awinmid=2082&awinaffid=!!!id!!!&clickref=&p=http%3A%2F%2Fwww.lookfantastic.com%2Fbrands%2Fbareminerals.list
Expires 18.11.14
MEN 
3 for 2 on selected male grooming products
Deeplink:
http://www.awin1.com/cread.php?awinmid=2082&awinaffid=!!!id!!!&clickref=&p=http%3A%2F%2Fwww.lookfantastic.com%2Fhealth-beauty%2Fmen%2Foffers%2F3-for-2.list
Expires 18.11.14
and the LookFantastic Affiliate Team (Part of The Hut Group)
Thehutgroup@affiliatewindow.com
Other related programmes from The Hut Group include:
HQ Hair
Beauty Expert
Mankind and more