---
15% Off The Christmas Collection At Arena Flowers
Save 15% on the Arena Flowers Christmas Collection - simply use the code "almostchristmas" at the checkout to save! But Hurry this offer must end soon.
Our Traditional Christmas Basket is full of seasonal foliage such as nobilis pine and glittered eucalyptus parvi; and features premium red 'Naomi' roses, with dried orange slices, snow-tipped spruce cones and pink wax flower.
Our Price £47.99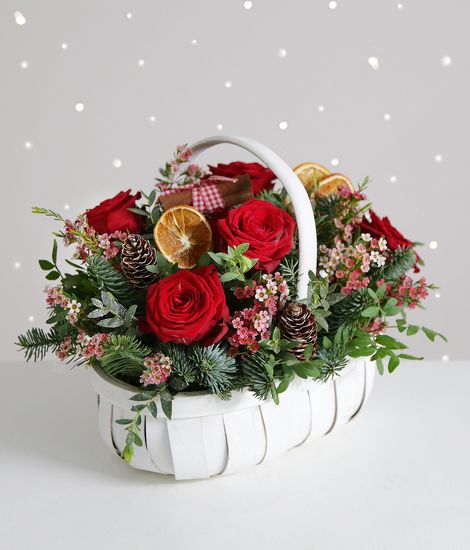 A classic winter bouquet of flowers including white oriental lily, ice white chrysanthemums, sparkling eucalyptus, snow white roses and with silver glittered pinecones.
Our Price £34.99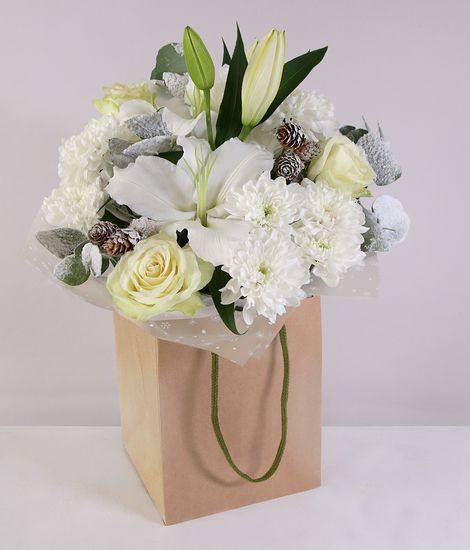 This traditionally festive bouquet mixes scarlet alstroemeria with velvety roses - both of which contrast beautifully against the vibrancy of the red hypericum balls.
Our Price £37.98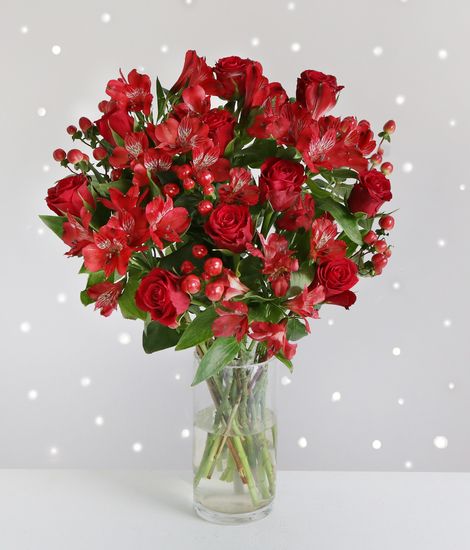 This bouquet celebrates the warm, spiced tones of the season by mixing zesty orange roses with vibrant hypericum. The arrangement also benefits from the soothing aromas of cinnamon and eucalyptus.
Our Price £34.99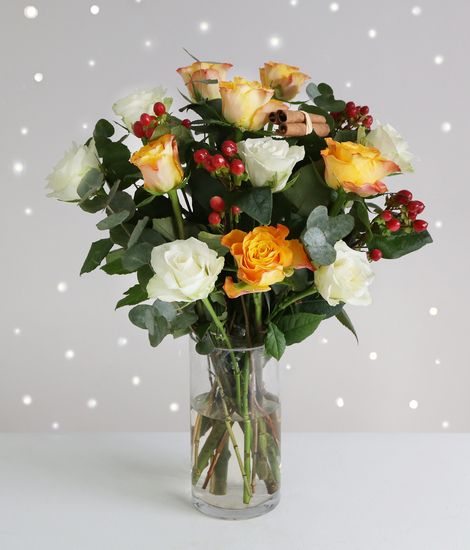 These beautiful burgundy red roses are dusted with red sparkle and ready for the party season! Nestled amongst sage coloured foliage and completed with an ilex pick, there's no mistaking this is a Christmas bouquet!
Our Price £31.98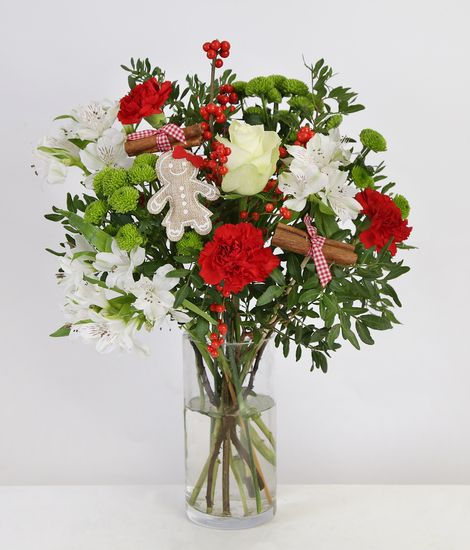 This gift bag is bursting with Christmas cheer! A fun mix of red LA Lily, peach germini, red Burgundy roses, juicy red hypericum and seasonal kiefer. Dazzling red glittered pinecones give this arrangement some festive sparkle, making it the perfect gift to take to a Christmas party!
Our Price £34.99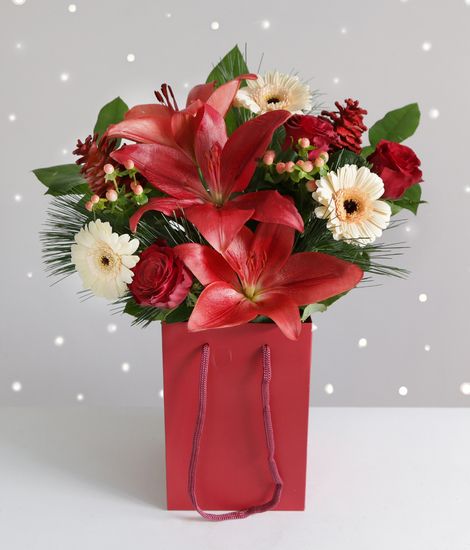 A delicious mix of pinks and purples, this bouquet combines the cool tones of 'Maritim' roses with the warmth of pink oriental lilies and deepest purple viburnum berries - a sprinkling of Christmas magic is added to this arrangement with the addition of silver painted ruscus.
Our Price £47.99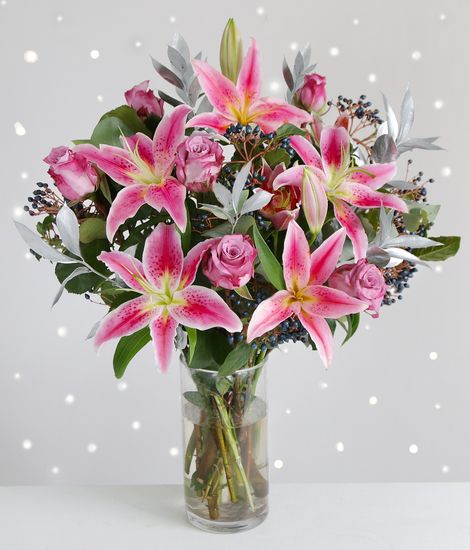 This ice white bouquet is inspired by the beauty of Winter's first snowfall. The classic mix of white roses, oriental lilies and white chrysanthemums, is mixed with dark green kiefer and pine cones, which brings a truly seasonal feel to the arrangement.
Our Price £44.99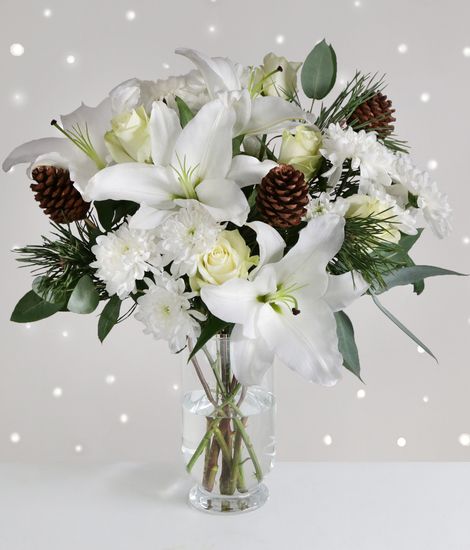 The 'Snowflake' bouquet captures the essence of winter with its mix of snow-white alstroemeria and roses. The peach hypericum adds depth of colour and draws out the intricate detail on each of the Peruvian lily petals.
Our Price £37.98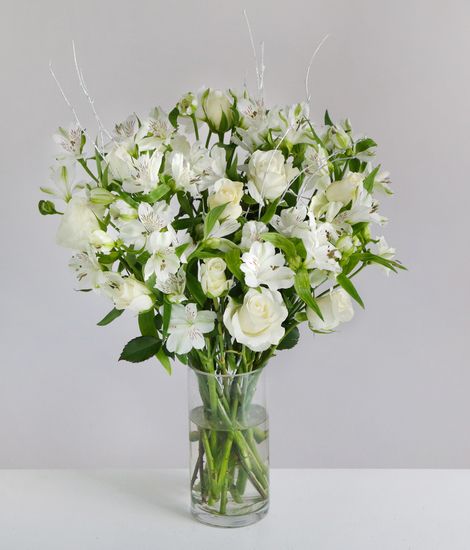 This elegant winter arrangement features contrasting icy white stems of festive foliage and lisianthus, and warm pink hues of the premium 'Moody Blues' rose, chrysanthemum and bouvardia.
Our Price £59.98