15% off - All Full-Priced Products at Hearing Direct US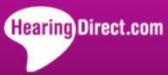 ---
15% off - All Full-Priced Products at Hearing Direct US
15% off - All Full-Priced Products at Hearing Direct US.
Take advantage of this great offer before it expires at Midnight - Tonight - 22/02/2021.
Use code - 15OFF at Checkout.
Click here to find out more.
The HDR400 is our premium, rechargeable hearing aid offering an excellent quality of sound at an affordable price. Recharged via a mini-USB cable, the HDR400 is an environmentally friendly solution for your hearing needs; and is fully programmable to fit with your specific hearing needs. #
Our Price $599.00
Worn around the neck, the Phonak Roger MyLink is an inductive neckloop receiver compatible with any hearing aid or cochlear implant that has a telecoil or loop setting.
Our Price $179.99
The Phonak Roger Pen 1.1 is a wireless microphone transmitter for use with compatible hearing aids to further clarify speech in noisy environments whether close up or over distance.
Our Price $769.99
The Phonak ComPilot II is a wireless, multi-functional accessory you don't want to be without. If you are looking for an audio streamer with stereo sound and remote control for your hearing aids, then the Phonak Compilot can enhance your listening experience.
Our Price $319.99
The Neck Loop NL6 from Sarabec is a 1 meter stereo lead designed to work alongside the Crescendo 60/1 Listening System. It can be used with most sound equipment, including TVs and radios, so long as a 3.5mm stereo headphone socket is available.
Our Price $23.99
The Geemarc CL7350 Opti Wireless TV Listener is a lightweight, amplified, digital headset with optical input that provides excellent stereo sound.
Our Price $119.99
The new Geemarc CL7350 OPTICLIP wireless TV listener is a lightweight, portable assistive listening device that can transmit sound from your digital TV, mobile, iPod, or hi-fi to your headphones.
Our Price $129.99
This is the additional headset only compatible with the Geemarc CL7350 Opti. Please note that it comes with its own charging pod
Our Price $89.99
This BTE is remarkably compact and unobtrusive, sitting comfortably behind the ear. This is a hearing aid that offers all the necessary essentials without any unnecessary frills.
Our Price $399.00