Yes! Everything is on the site is £5!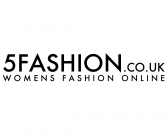 S T O P   P R E S S !
You read right! Everything on 5Fashion.co.uk is now £5! All the latest in women fashion including amazing co-ords, tops, dresses, leggings, jackets and loads more!
Its what you need to be a part of!
More information, please get in touch