Artisanti launches its first affiliate program through Affiliate Window - with a special launch commission of 10%!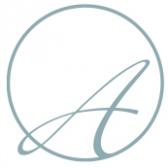 The luxury sector continues to lead the way in the ecommerce explosion and within this, Artisanti's 30% year on year growth has made it one of the UK's leading independent luxury homewares etailers.
 www.artisanti.com offers a world of interior design inspiration, with a collection of over 500 luxurious home accessories, including sculpture, wall art, candleware and retro furniture.
 Here's your chance to profit from this burgeoning market by sharing in what's made us so successful….
Our buyers keep a close eye on the latest interior design trends, with products sourced worldwide allowing us to be first to market in the UK with many influential and highly popular themes. As our niche items are interesting and visually pleasing, they command a high profile in the press and on TV as journalists seek to present stand-out products to their audience.

In keeping with our 'luxury' positioning, we invest heavily in persuasive product presentation, including professional photography - cut-outs, close-ups, lifestyle and pictorial customer reviews – together with expertly authored descriptions that resassure buyers, reduce returns and appeal to search engines.

The appreciation of the high values of our customers is central to our customer service approach, from pre-sales information, quality control (with items inspected prior to each shipment), shipment notifications with delivery ETAs, hassle free returns and a flexible approach when challenges arise. As a result our returns rate is less than 5%, half the industry norm.
Artisanti's market ranges from the aspirational to the artistocracy and we are seeking to expand our reach through a network of quality affiliates whom we will support just as we do our direct sales efforts.
Why join our affiliate programme?
·         10% commission rate for the first 6 months (thereafter 7.5%).
·        30 day cookie length
·        Excellent creatives
·        Average basket value £120
·        Over 500 items held in stock and supplied in our product feed
Join the programme today at https://www.awin1.com/signup.php?merchant=3082
We look forward to working with you.
For more information please contact David at dj@artisanti.com