Home Learning College launch lead generation campaign!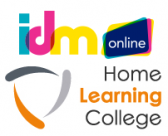 Affiliate Window is pleased to announce the launch of a new lead generation campaign for the UK's largest distance learning provider – Home Learning College
About Home Learning College
Home Learning College is the leading provider of high quality distance learning courses. They have helped more than 65,000 students to achieve their goals and maximise their potential.
Home Learning College has a presence across the whole of the UK and has developed a wide range of home learning courses covering Bookkeeping, Accounting, Human Resources and Marketing.
Campaign Goals
Home Learning College is looking to receive call back requests from potential students looking to enroll in one of their professional qualifications.
Commission
Affiliates will receive a commission per unique and verified call back request.
The commission rates are dependent on the course requested and are as follows:
Accountancy & HR Courses: £14.00 per call back request
Book Keeping Courses: £12.00 per call back request
The short, easy to complete data capture form can be found here.
Affiliates will have unique banners, logos and e-mail html for the campaigns. Should you need any additional creative please contact me directly alfie.bektas@affiliatewindow.com
The Home Learning College lead generation campaign is open to all types of publishers except cashback and loyalty. Home Learning College are available to International as well as UK based affiliates – with UK and Europe being the focus.
For those of you that require data posting instructions from lead capture on your own sites, please contact me directly.
To apply today, click here
Look forward to hearing from you!
Tags: Lead generation