The Lost Lanes has launched at Affiliate Window!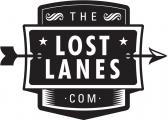 Hello Affiliates,
I am very pleased to announce that "The Lost Lanes" has launched at Affiliate Window!
The Lost Lanes (www.thelostlanes.com) is a new, trendy online market place that celebrates the best in new, up-and-coming and independent British design talent.
Each item has been individually produced in exclusive quantities and, in some cases, to bespoke specification, by designers – all of whom have been carefully cherry-picked and vetted to ensure that it adheres to The Lost Lanes' strict selection criteria.
Decadently eclectic, the market place collectively brings together a generous selection of homewares, fashion items, gifts and accessories from all over the country – from established studios to humbler operations – that are refreshingly different, elegantly eccentric and cannot be bought on the high street.
From elaborate print textiles to quirky crockery; statement jewellery to arty oddities – The Lost Lanes carefully curates its collection of products so that discerning design junkies and gift hunters genuinely experience the delight and joy of uncovering a real find every time they visit the website.
The Lost Lanes hunts high and low to find these unusual yet beautiful British-made 'gems' that would've otherwise lain undiscovered by a whole host of potential shoppers, and present them all in one place. With over 1,500 products produced by independent UK labels, The Lost Lanes demonstrates Britain's burgeoning design scene, filled with an abundance of talented designers who love and live for what they do.
With a generous 8% commission and 30 day cookie there is huge potential from our ever expanding range of unique and desirable products.
If you require any additional information, banner sizes or designs please feel free to contact me at michael@thelostlanes.com
Tags: art, Clothing, fashion, fblogger, jewellery, lbloggers, style