12 Days of Christmas with Lonely Planet!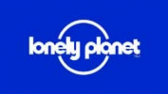 For 12 days of fantastic deals, each one as unique as a snowflake, make sure you point your customers in the direction of the Lonely Planet Shop from 2nd - 13th December inclusive.
Each day we'll be offering a discount across a wide range of our products & titles - from 2for1 deals on guidebooks, to money off cart values, to deep discounts and low, bargain-priced PDF eBooks - there will be something for everyone!
Head over to our Special Offers page now for a sneak preview of the first deal, already live and redeemable at checkout.
Thanks in advance for your support and here's to a successful and prosperous Xmas and New Year.