---
12.5% Off All Hampers & Gifts This Easter at HamperGifts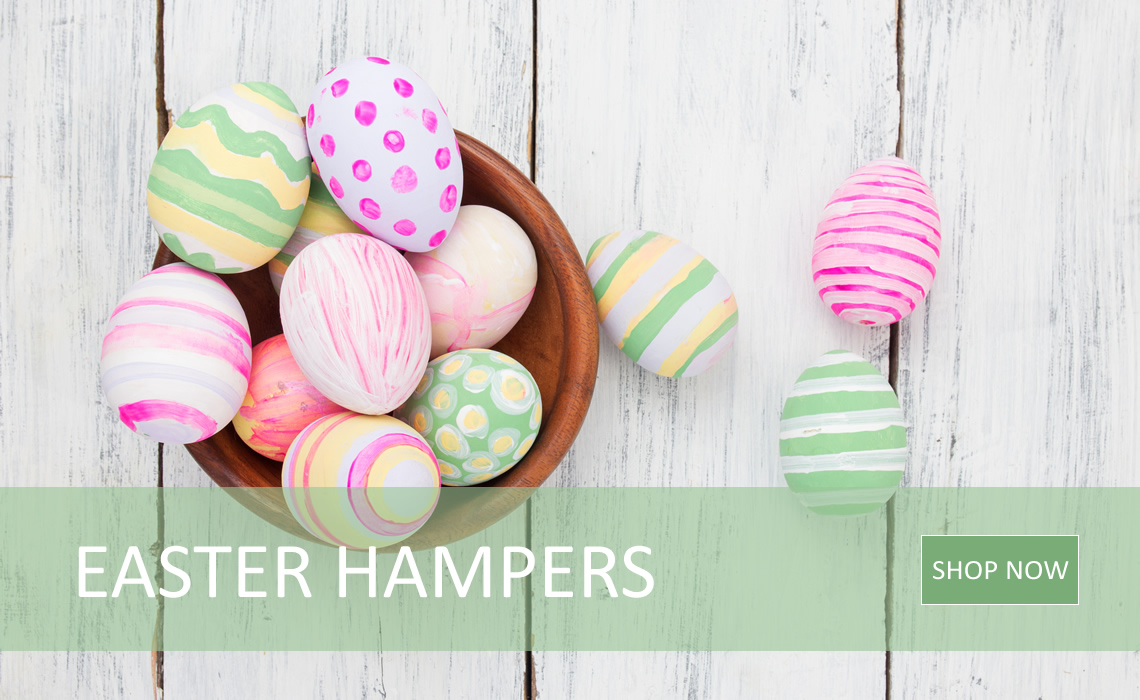 This Easter you can get 12.5% off all Hampers & Gifts at HamperGifts. Shop our full range of Hampers & Gifts here, or alternatively we have grouped together our special Easter collection, which you can find here. Simply use code 'EGGS12' to redeem this discount, but hurry, as this ends 15th April 2019.
*Code excludes delivery
If you're looking for an Easter present with the wow factor, our charming Sweet Easter Surprise contains an amazing selection of chocolates and of course chocolate eggs.
Our Price £27.50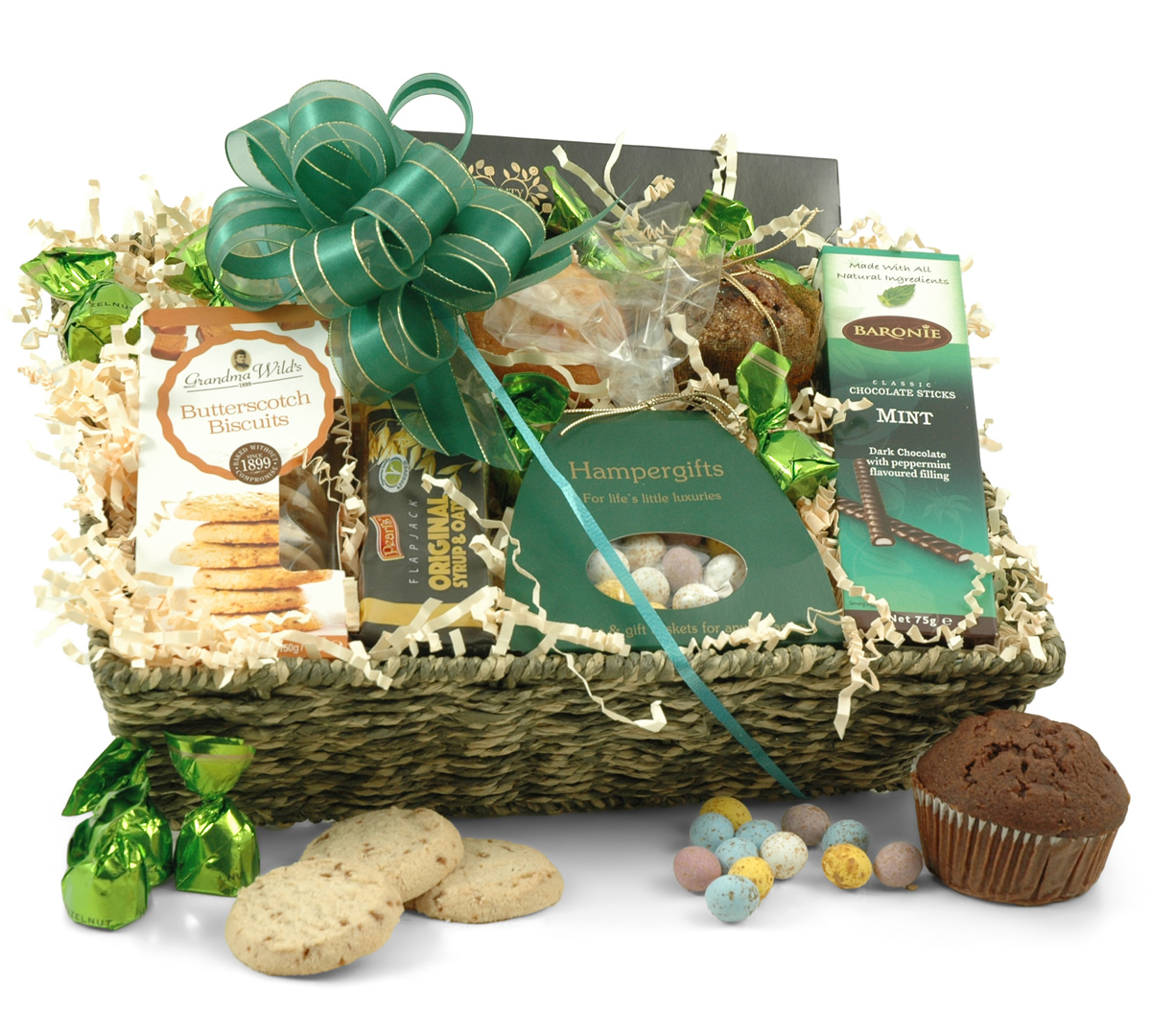 The lucky recipient of this sumptuous basket will be left in no doubt at all that the Easter bunny has paid a visit!In fact, it contains enough chocolate treats for the whole family - although you might want to keep them to yourself.
Our Price £39.99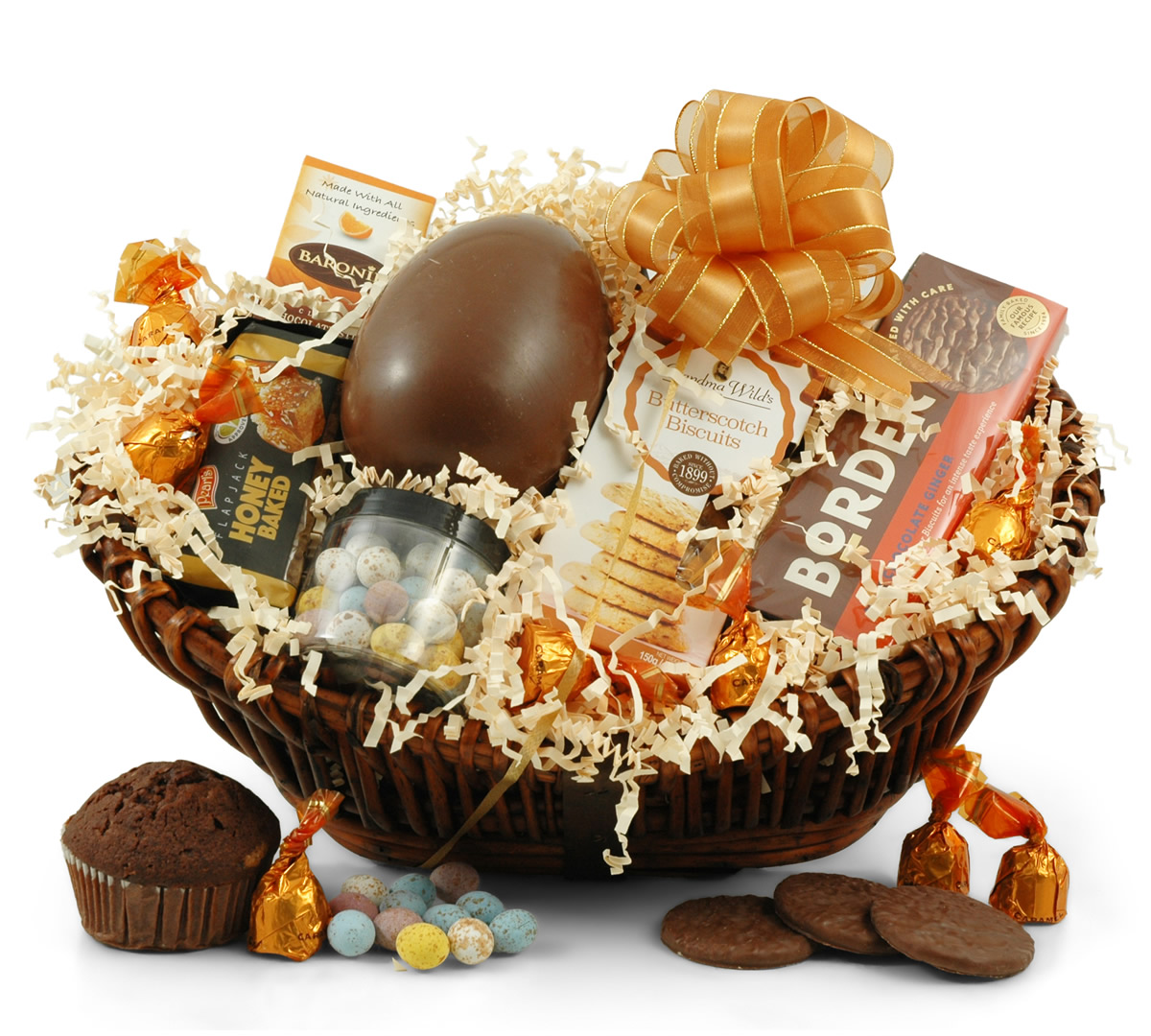 Our Easter Bunny Box is packed with premium Easter goodies - including the iconic Lindt Gold Easter Bunny - alongside a bottle of French Sparkling Wine.
Our Price £49.99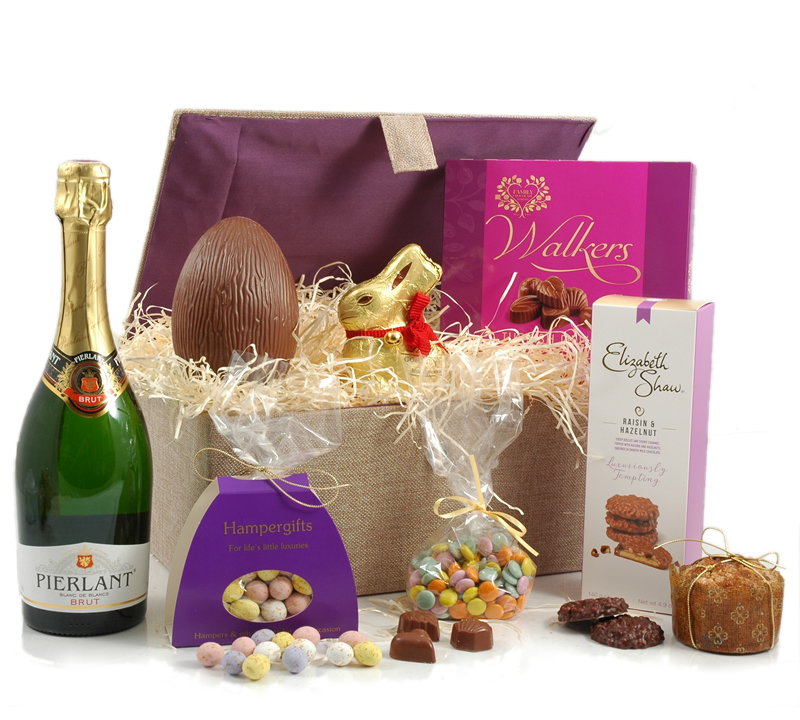 This classic wicker basket contains a lovely selection of sweet Easter treats. Share out the mini speckled chocolate eggs, cut a slice from the large rich fruit cake, nibble on the coconut & hazelnut biscuits or polish off the gourmet sea salt chocolate.
Our Price £22.50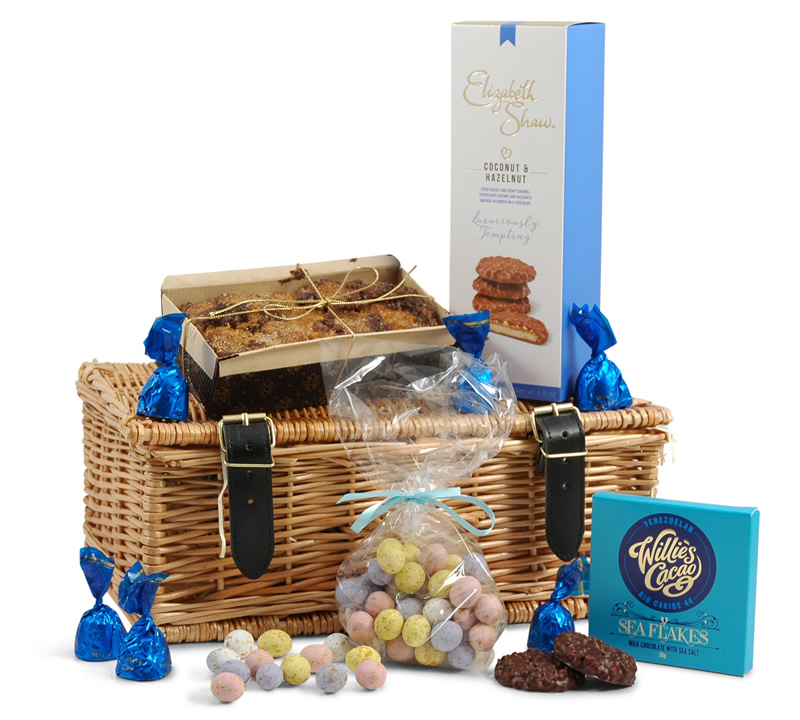 This charming Easter basket contains a diverse selection of premium chocolates and biscuits.
Our Price £27.99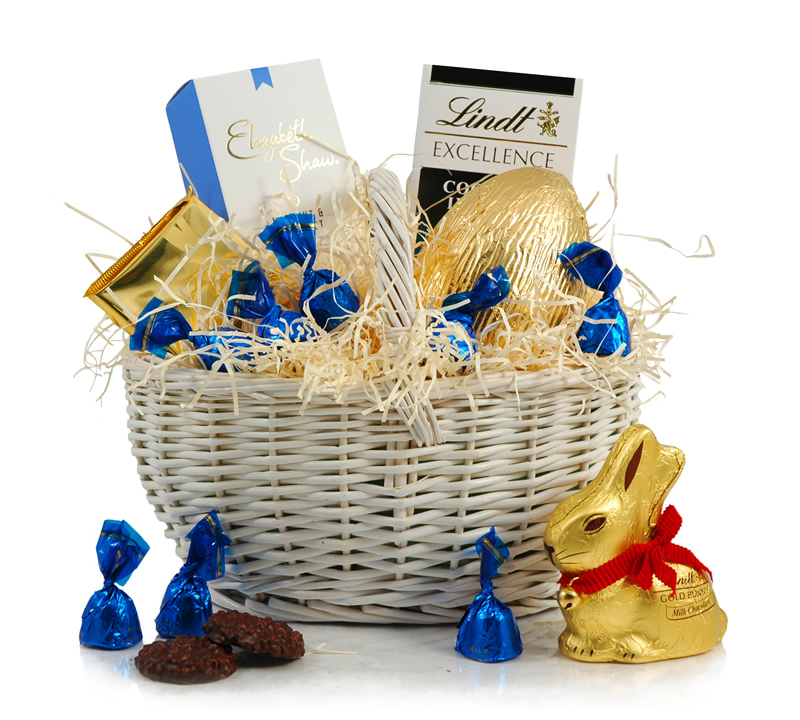 This is no ordinary chocolate egg. Hand-crafted by the finest chocolatiers, this glorious Belgian chocolate Easter egg weighs in at a hefty 1.5kg - so plenty for the whole (and extended) family to share around.
Our Price £39.99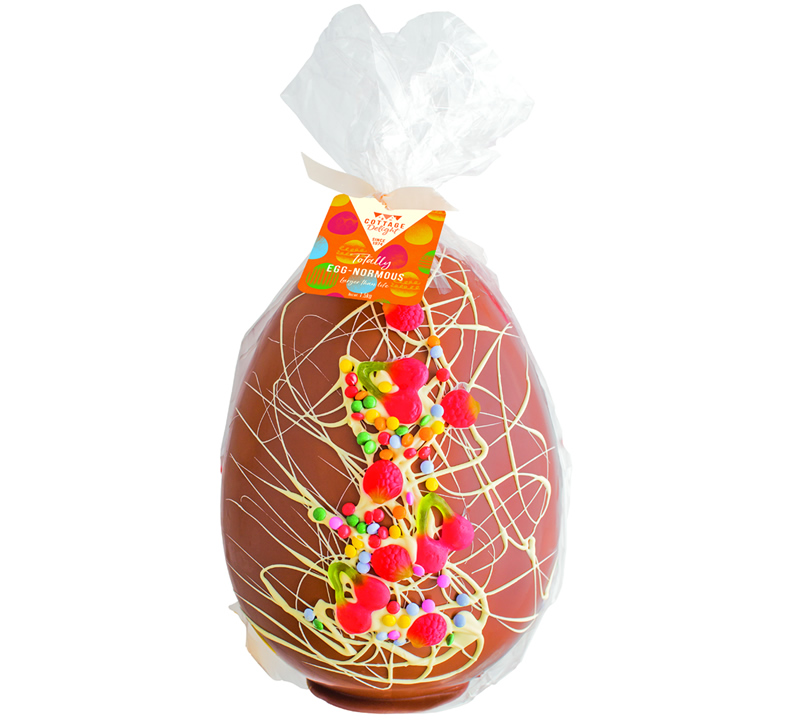 This impressive Easter Tower certainly has the edge over bog-standard chocolate eggs. It does include a large chocolate Easter egg of course (it wouldn't be Easter otherwise) - but we've also added a huge array of other goodies.
Our Price £40.00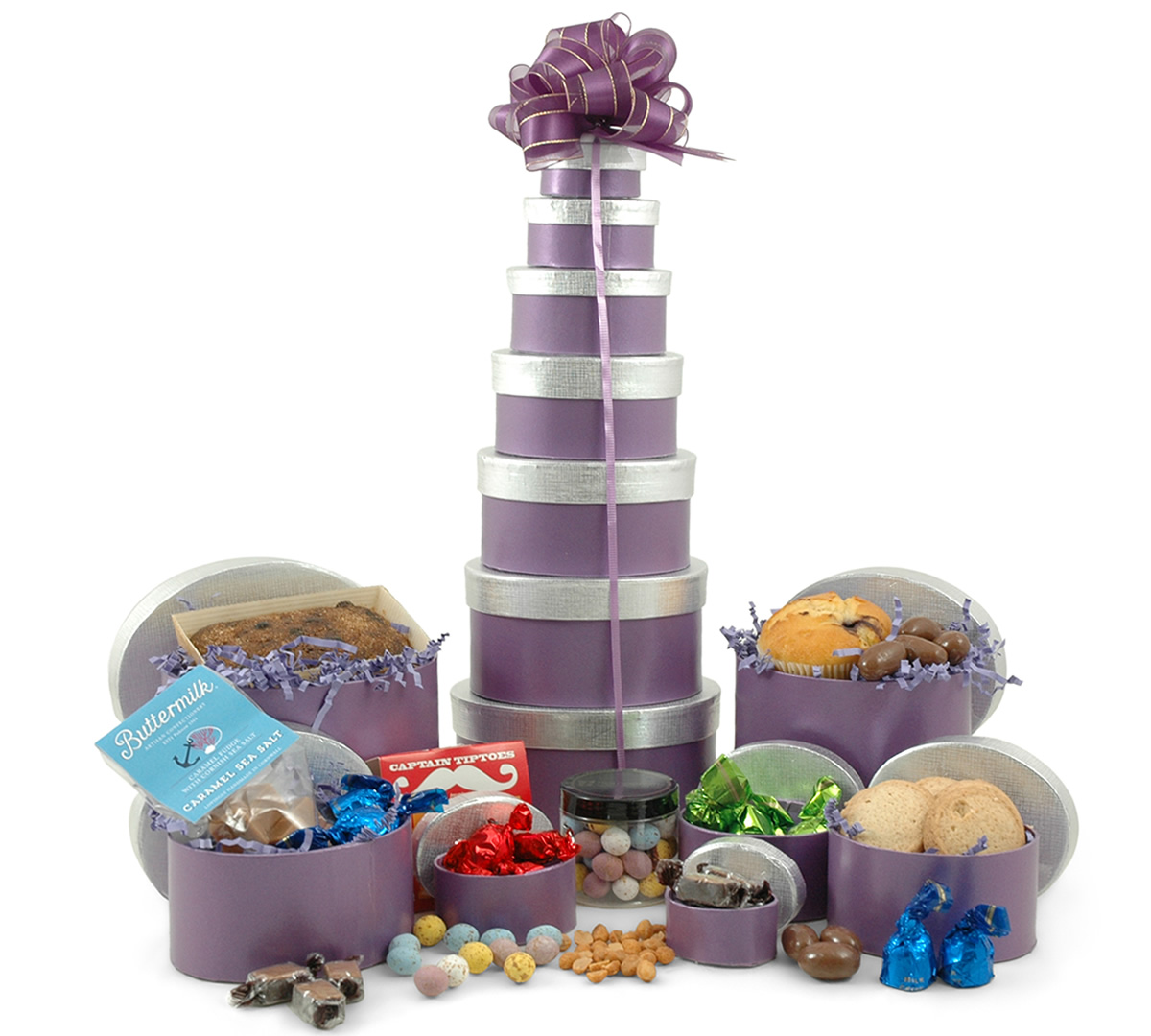 Inside the five-tier tower you'll find chocolate truffles, fruit cake, award winning almonds, marzipan, pineapple & papaya in syrup, Belgian pralines, medal winning olives and of course a large milk chocolate egg.
Our Price £45.00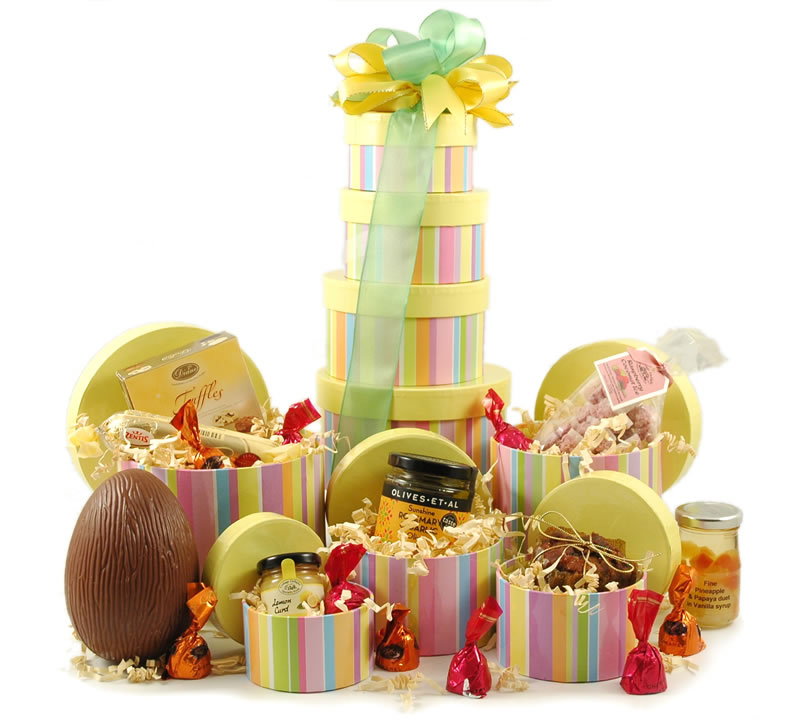 This impressive Easter hamper includes a decadent selection of chocolates, beautifully presented in a high handled whitewash basket.
Our Price £45.00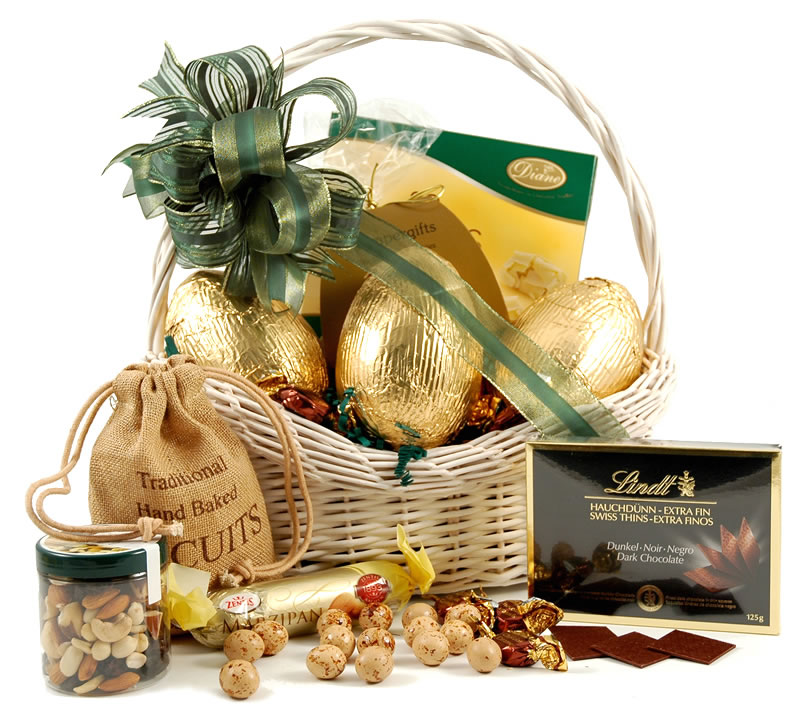 This huge wicker basket is filled with a mix of sweet and savoury goodies for the whole family to enjoy.
Our Price £75.00