£10,000 Bonus for all affiliates!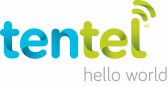 Hi all,
TenTel are pleased to announce the launch of a £10,000 bonus for affiliates who have 1,000 confirmed sales in any month.
Achieve 1,000 confirmed sales for 6 months on the go and could earn an additional £60k bonus on top of your standard commission.
With the recent launch of our 6 Months Free Broadband offer (then just £6.99 per month on an 18 month contract), it couldn't be a better time to get your bonus!
Please note that all sales are confirmed and authorised 30 days after date of order. Bonus promotion expires on 31st December 2016.
If you have any questions about the promotion please feel free to get in touch.
Kind Regards
The TenTel Team
Tags: affiliate bonus, bonus incentive, bonus payment, Broadband, Broadband Deals, free broadband, £10k