£100 off Pro Carbon Ultegra 6800 In Planet X Summer Sale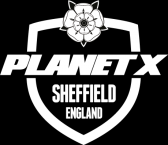 We've taken £100 off the Pro Carbon Ultegra making it £1099.99.
This is a limited time offer only and will end when the Summer Sale ends at the end of August.
Customers wont find anything else of this value on the market and we are confident it will be a top seller.
http://www.planetx.co.uk/i/q/CBPXSLPULT6800/planet-x-pro-carbon-shimano-ultegra-6800-road-bike