---
10% Off Plus Free Next Day UK Delivery at Serenata Flowers
Send Fresh Flowers and Bouquets online this month and get FREE Next Day UK Delivery including 10% Off with the code '777444s11a.' You have until the 30h of September to take advantage of this special offer.
A stunning arrangement featuring orange calla lilies made for very special occasions.
Was £29.99
Now £24.99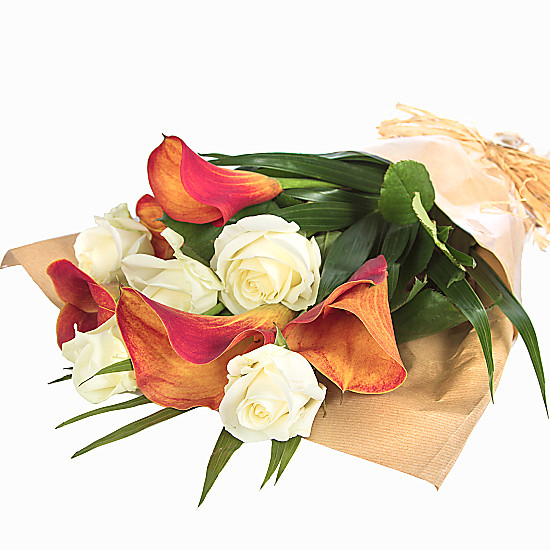 No worries about deliveries for these precious pink blooms! These letterbox blooms can be delivered straight into any home, anytime. With Lily, Carnations, Chrysanthemum, Alstroemeria, Gypsophilia and Pittosporum.
Our Price £19.99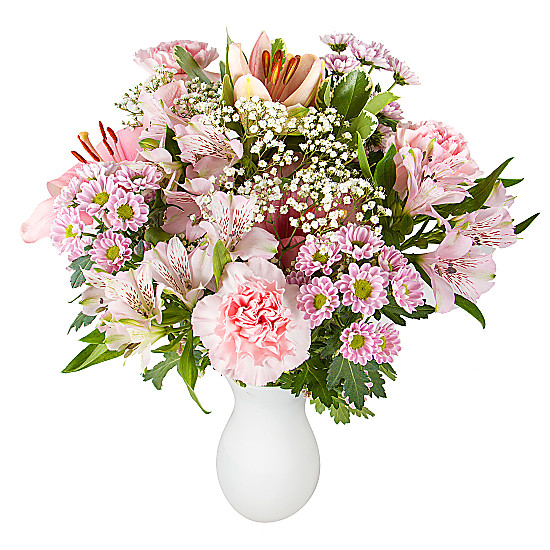 This sweet arrangement is the perfect way to say 'Thank You'. A beautiful Rose, sweet scented Freesia, bright Chrysanthemum and Carnations, to cheer the cloudiest of days.
Our Price £24.99
Send your best birthday wishes with this bright and pretty bouquet! With delicate Germini, Roses, Carnations, Veronica and Statice. It makes a real treat for your friend on their big day!
Our Price £34.99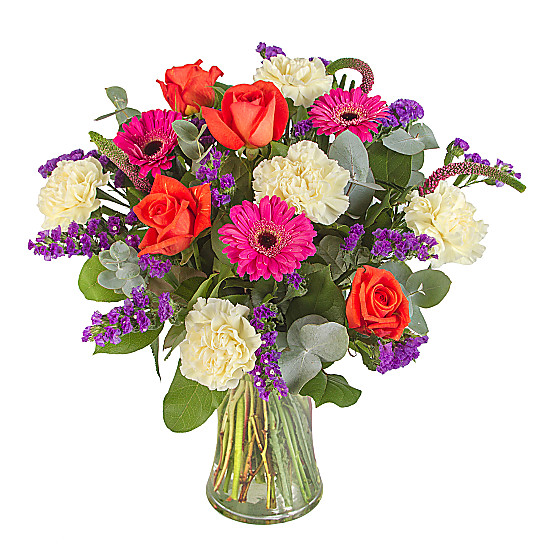 Wonderfully bright yellow Roses and scented blue Freesias make a fabulously bright bouquet that will cheer and room as well as make it smell divine!
Our Price £24.99
Fresh, funky and floral. Cool lime greens of Carnations, a fizz of Chrysanthemum and a show stopping Avalanche white Rose make a statement this Summer.
Our Price £24.99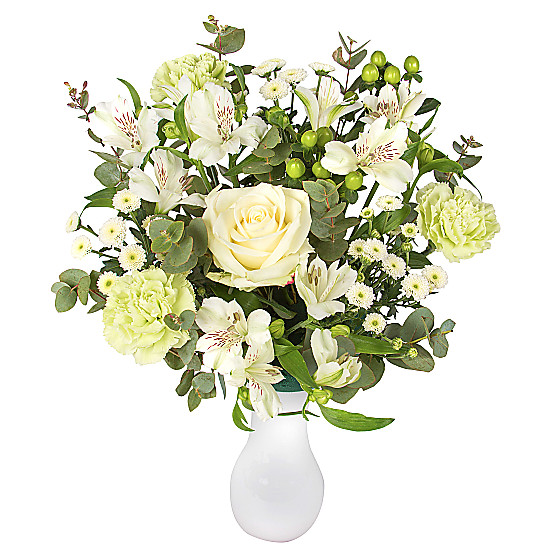 Immerse yourself in the colours of spring with this sweet bouquet of scented Lily, delicate Germini, blushing pink Lisianthus, purple Statice and pretty Chrysanthemum blooms.
Our Price £24.99
Take a stroll through a mystic wonderland of brandy roses hiding away from fairy freesias and making their way through the forest of purple lisianthus.
Our Price £39.99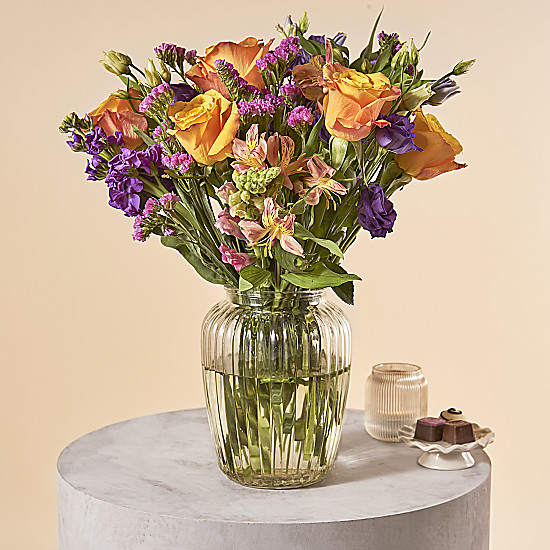 Blushing shades of dusky pink flowers make a serene display of effortless elegance. With beautiful Lily flowers, classic Roses, frilly Carnations, delicate Alstroemeria and sweet pink Gypsophila, this pretty arrangement has all the Perfect Pinks.
Was £29.99
Now £19.99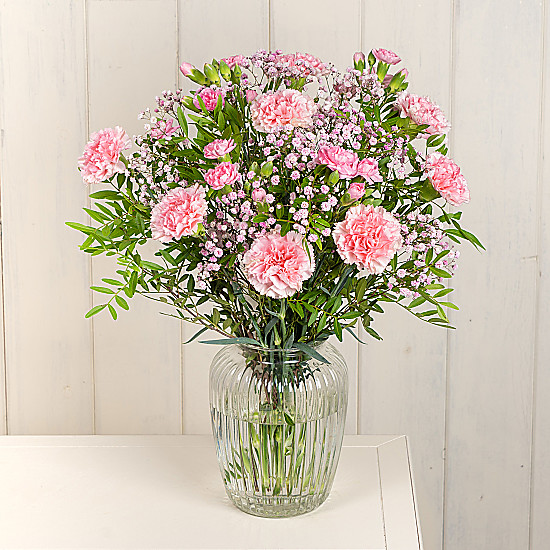 Here's a charming display of bright flowers to cheer up the dullest of autumn days. This bouquet is a happy mix of bright yellow sunflowers, purple lisianthus, pink roses, tiny tanecetum and seasonal wheat. Lovely jubbly.
Was £39.99
Now £34.99