10% off our Solstic Ranges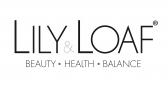 With a great 10% discount, our Solstic ranges have become even more appealing...
Solstic is a unique drink mix, it comes in a little sachet for convenience, ease of use, quality ingredients and proven results, customer demand has ranked them amongst our top selling products.
Solstic Slim has been specifically formulated to support any weight management programme, by helping to manage cravings and reduce fluctulations in blood sugar that can often occur as a result of unhealthy snacking. With no added sugar, gluten, dairy or yeast, with a natural Huckleberry flavour, this can be taken so easily when you start to feel the hunger pangs!
It's not always convenient to carry Vitamin Tablets with you, with the Solstic Nutrition comes in a delicious tropical fruit flavour.  This powerful little drink contains a comprehensive range of B Vitamins, Antioxidant vitamins A and C to help maintain good health, isn't that what we all want?
Solsitc Energy has a blend of natural energy releasing ingredients that can help provide stamina, without added risk.  So don't reach for a coffee, sugar or a fizzy drink, opt for a natural alternative in a delicious Orange flavour.
All the ranges come in single boxes, and in boxes of 4
This offer starts today at 12.00 pm and  ends on the 6th July 2018
All deeplinks and creative are available on our programme
To join our programme, please press here
To get in touch, please email ruth.harrington@lilyandloaf.com, I would love to hear about new ideas and opportunities
Tags: health and beauty