---
10% Off + Free Delivery at Serenata Flowers
We are bringing you an offer you don't want to miss out on at Serenata Flowers! You can grab any of our gorgeous bouquets for a discounted price with 10% off if you enter code 'h76543FFa' at checkout. Not only will you save yourself some money with the flowers being discounted, you will also get free delivery! Surprise your loved one, say thank you with a beautiful bunch of flowers or simply treat yourself and brighten up your home today. Shop our range of flowers today, you are sure to find something to suit every need. This offer ends 1st April 2018.
Take a moonlight stroll down twilit lanes while silvery starlight dances on lavender Freesia and the petals of white roses. Please note that this bouquet will need arranging upon arrival.
Our Price £24.99
Soft blushes of strawberry pink and creamy white weave through these gorgeous blossoms. With scented oriental Lily, pretty Roses, classic Carnations, delicate Gypsophila and cute Chrysanthemums this pretty bouquet will definitely be the most popular item on the menu.
Our Price £24.99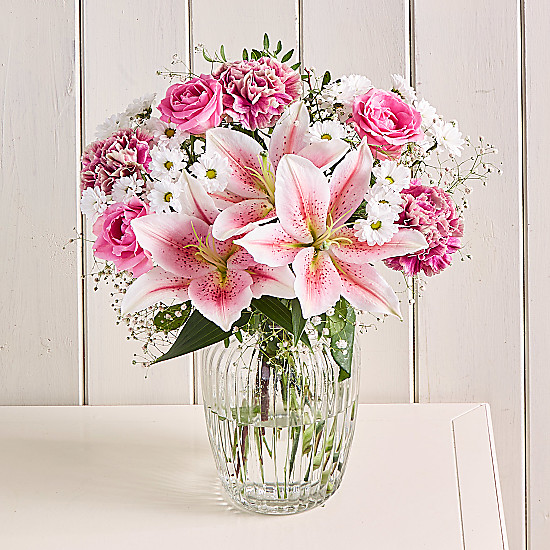 Delicate pastel roses and elegant summer charm make this bouquet simply beautiful.
Our Price £39.99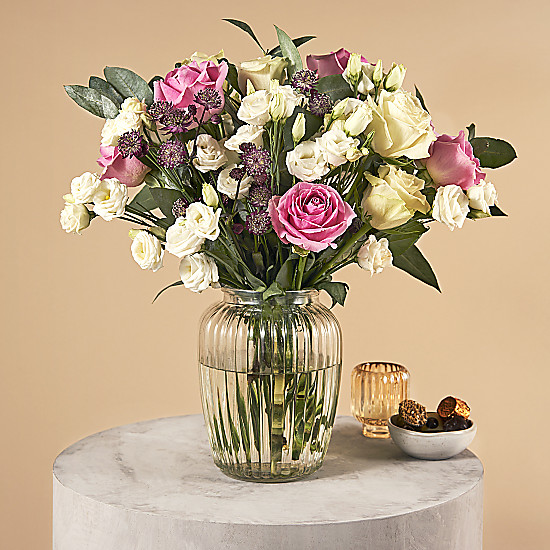 Nothing speaks of love like roses, and two dozen gorgeous red roses to express your love and devotion is the perfect way of making your grand gesture truly memorable.
Our Price £39.99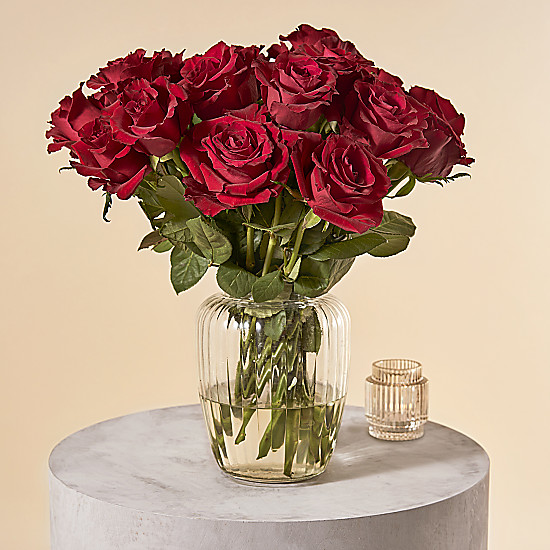 Take a stroll through a mystic wonderland of brandy roses hiding away from fairy freesias and making their way through the forest of purple lisianthus.
Our Price £39.99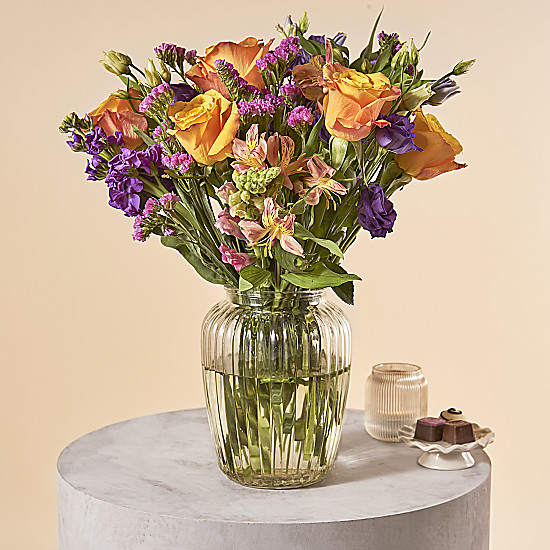 Anyone for a Tea Party? Let's put up some bunting, crack out the jam and scones, have a good old knees up and celebrate summer!
Our Price £29.99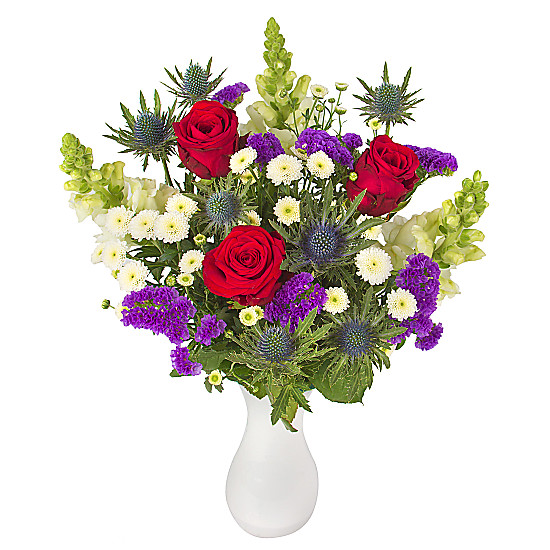 Blushing shades of dusky pink flowers make a serene display of effortless elegance. With beautiful Lily flowers, classic Roses, frilly Carnations, delicate Alstroemeria and sweet pink Gypsophila, this pretty arrangement has all the Perfect Pinks.
Our Price £24.99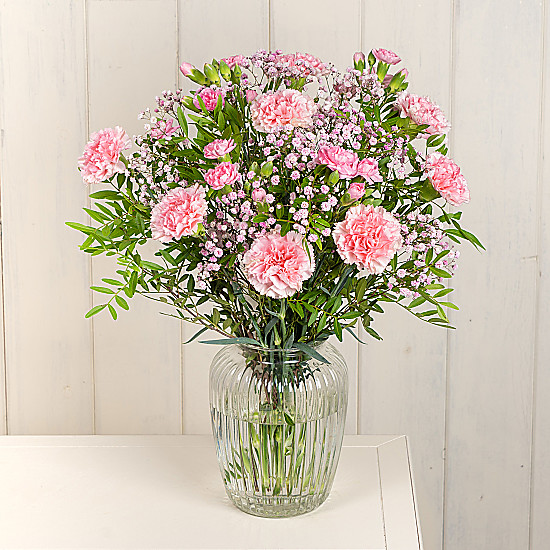 "What is love? 'Tis not hereafter; Present mirth hath present laughter; What's to come is still unsure: In delay there lies not plenty; Then, come kiss me, sweet and twenty, Youth's a stuff will not endure." W. Shakespeare
Our Price £39.99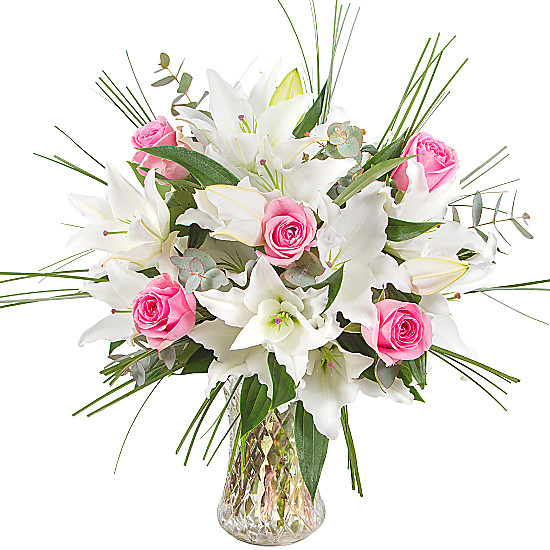 Laying in the sun, gazing up at the summer sky, beautiful blues and fluffy white clouds, the scents of lily and freesia on the breeze. You can have all that with this fabulous bouquet, except the sun... sorry, we try to please but we can't do magic!
Our Price £39.99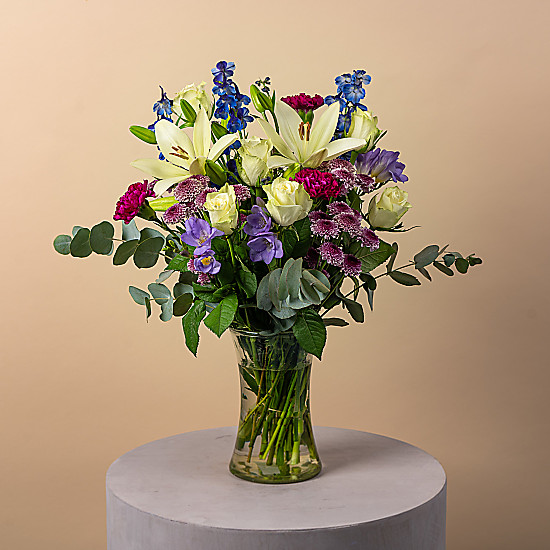 Intriguing hues of pink and purple blooms form an ambience of relaxation and peace. With beautiful Roses, striking Chrysanthemums, exquisite Alstroemeria and delicate Gypsophila this bouquet is a wonderful respite from the trials of everyday life.
Our Price £24.99