---
10% Off Father's Day Gifts At Cuckooland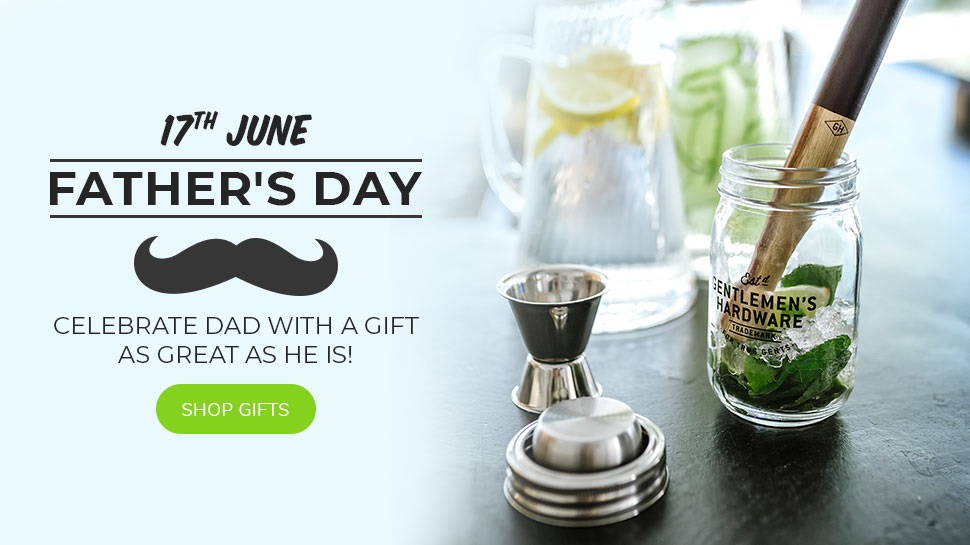 This week only you can get 10% off Father's Day Gifts at Cuckooland! Don't leave it too late to give your dad a gift he deserves. Use code '10BESTD4D' at checkout. Code expires 10th June 2018.
Smokeless, cool to the touch and available in a bright range of fun colours, the award-winning Lotus Grill Charcoal BBQ will change the way you barbecue this summer. German-designed and engineered, the grill uses 90% less charcoal to cook the perfect meal.
Our Price £145.00
Serve up show-stopping pizza slices with the handsome Gentlemen's Hardware Pizza Cutter and Serving Board. Perfect for dinner and garden parties; present your Italian delights on the gorgeous Acacia wood board; from classic Margherita pizzas, to calzones crammed with tantalising toppings this beautiful board is sure to impress.
Our Price £35.00
Don't let the size of the R1 MK3 Deluxe DAB Radio fool you, this portable, compact Bluetooth Radio packs a punch when it comes to sound, crafted from quality materials, the R1 is regarded as one of the best sounding radios you can buy.
Our Price £219.00
This brilliant Personalised 'We Love You Dad' Watch by Lisa Angel is a fabulous gift idea for any special Dad for their birthday or Father's Day. So much more meaningful than a bar of chocolate or another crew neck pullover!
Our Price £79.00
This yummy Sweet Tree is made from Bassett's Allsorts and Belgian chocolate, a truly scrumptious and delightful present that can be personalised for someone special (up to 25 characters) or for any sweet lovers.
Our Price £19.95
Gift-boxed as a pair, these gorgeous Whisky Islay Tumbler Glasses, from LSA International, are perfect for a cheeky after-dinner drink. Expertly crafted using traditional glass-making methods, these subtly tapered glass tumblers and Walnut wood coasters, would make a wonderful gift for any whisky/whiskey connoisseur.
Our Price £35.00
The Whisky Lover's Gift Luxury Hamper from Virginia Hayward kicks a solid punch with its array of whisky flavoured delights!
Our Price £41.50
Our Football Design Weathervanes are beautifully made, using machined parts, each is individually balanced and durably coated in High Density Polyethylene.
Our Price £59.95
Give your favourite barrel-aged beverages a rock and roll twist with these brilliant Gentlemen's Hardware Whisky Glasses. Whether you're serving your whisky neat, or you prefer an ice cube or two, add a little fun to your after-dinner drinks.
Our Price £18.00
Sometimes you have to take life with a pinch of salt and possibly add a slice of lime and a shot of Tequila! These awesome Himilayan Salt Shot glasses are carved from high quality natural pink rock salt mined from the Himalayas.
Our Price £15.00