---
10% Off Cycle Parking at ESE Direct
This week get 10% Off Cycle Parking here at ESE Direct. Secure, well located cycle parking is essential if people are to be encouraged to cycle as a means of transport. We offer cycle parking and storage products, including Racks and Shelters - but hurry, this sale ends soon, products subject to availabilty.
The claw bike rack is able to store anything between 4 and 12 bicycles. Choose from a single sided rack ideal for use where space is limited, or a double sided rack.
Was From £272.46
Now From £245.21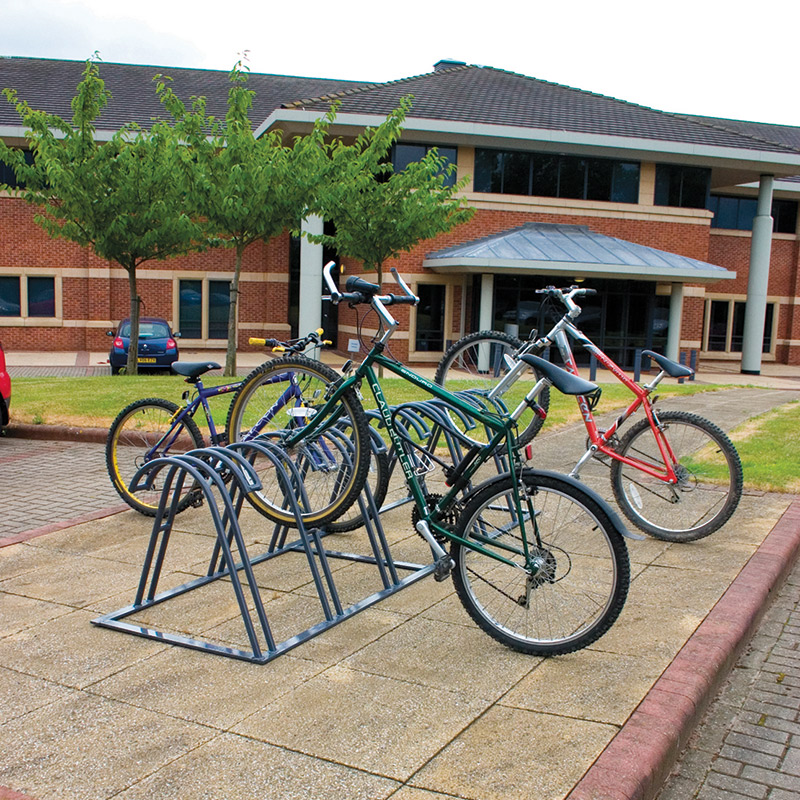 These zinc coated Tintagel cycle shelters are perfect for use in a wide range of environments from schools, to commercial applications and public areas, the frames are coated with a zinc coating to help prevent corrosion for a robust, all weather shelter. With a horizontal bar at each end, each pair of legs can double up as an additional parking space for cyclists to chain up their bikes.
Was From £1,112.31
Now From £1,001.08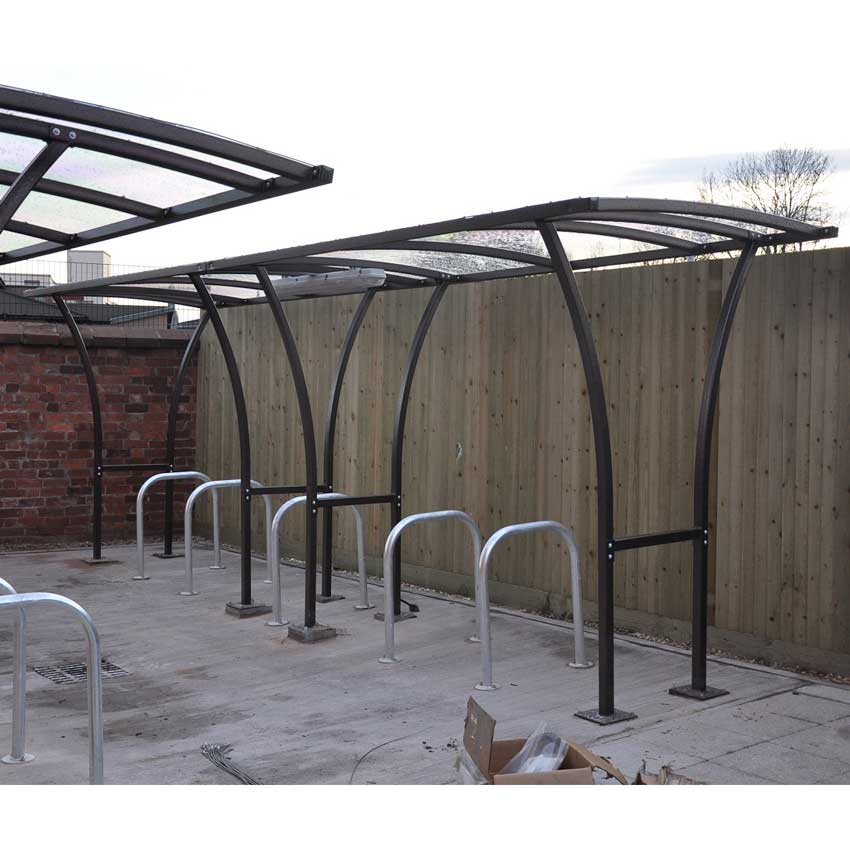 The Dudley bike shelters have a robust steel frame which is then galvanised to provide additional protection against rust, if desired a powder coating can be applied in one of 5 colours to add that extra something to the appearance: Red, Light Grey, Blue, Green and Black.
Was From £984.72
Now From £886.25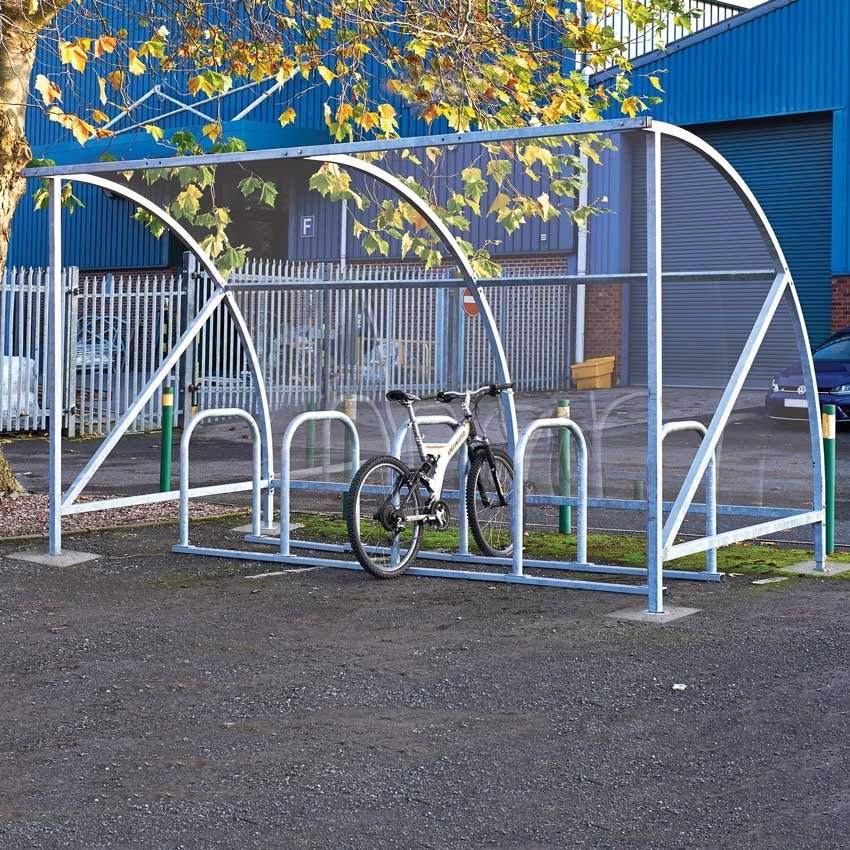 The Kenilworth cycle shelter is an attractive, curved shelter ideal for schools, colleges and universities as well as businesses and local authorities. The curved back/roof provides protection from the elements and this tough, robust structure is zinc coated during production to provide additional protection against the build-up of any corrosion.
Was From £1,574.24
Now From £1,416.82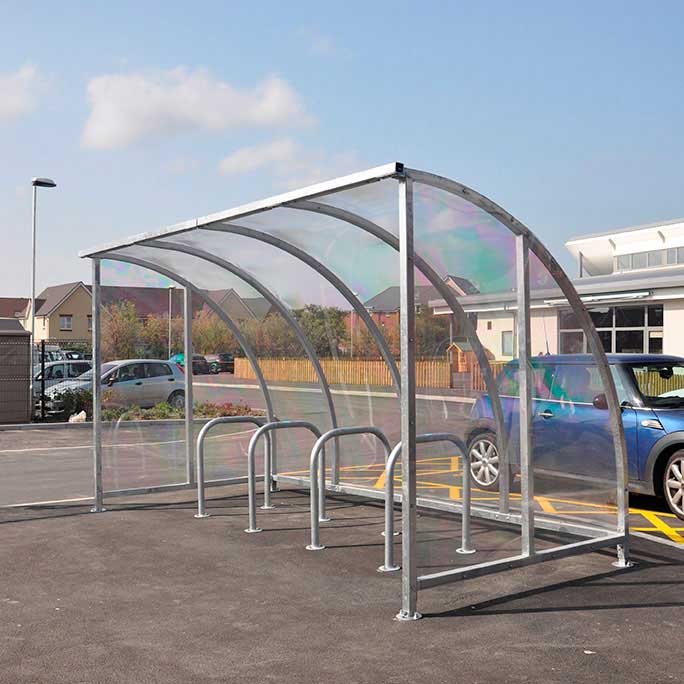 This value for money rack stores between 4 and 12 bikes at two levels to enable easy access to parking centres and bike chains.
Was From £186.48
Now From £167.84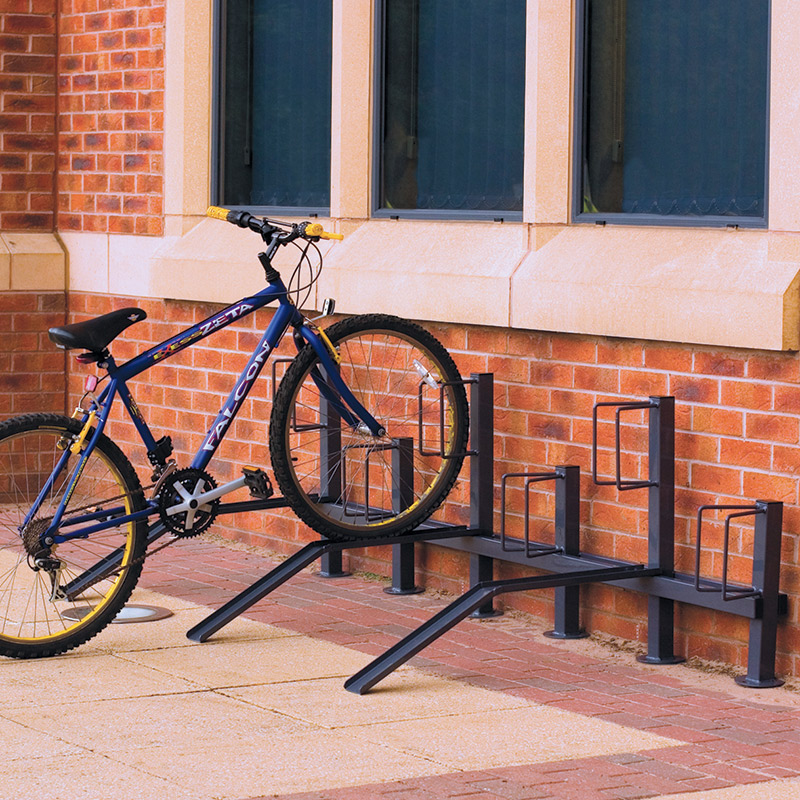 These cycle storage compounds are available as a 16, 32 and 48 bike shelter and the basic compound comfortably provides secure storage for up to 16 bikes through 2x twin level bike racks with 300mm spacing between each parking centre. The twin level bike racks are able to accept most sizes of bike tyre including mountain bikes.
Was From £5,056.04
Now From £4,550.44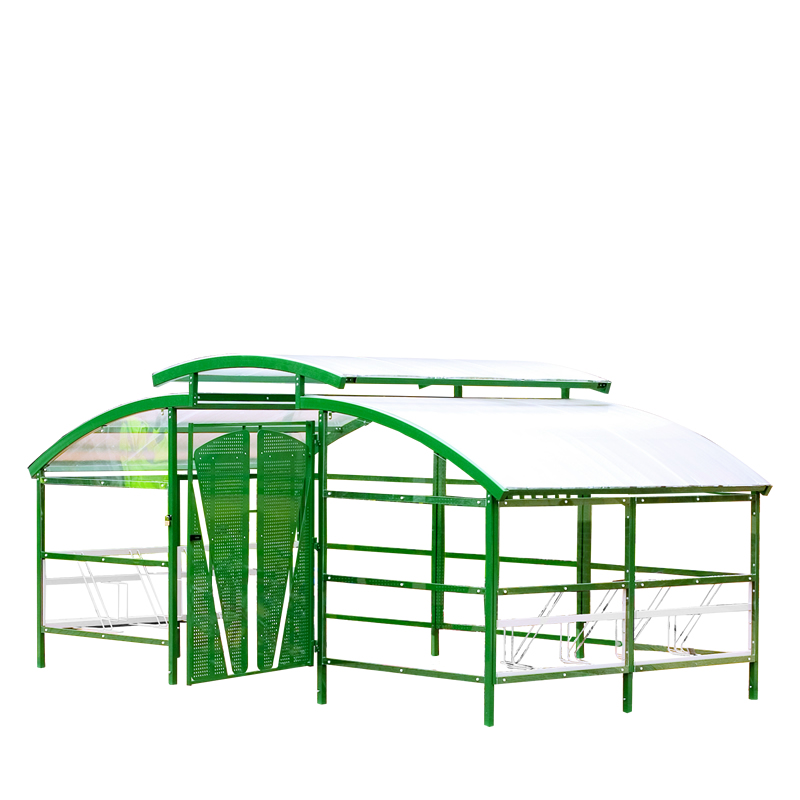 Constructed from tubular steel the fully welded rack is powder coated in a dark grey (RAL7024) providing additional protection against the prevailing elements. The twin-level rack is capable of storing either 6 or 8 bikes of any tyre width right up to the largest mountain bikes.
Was From £198.17
Now From £178.35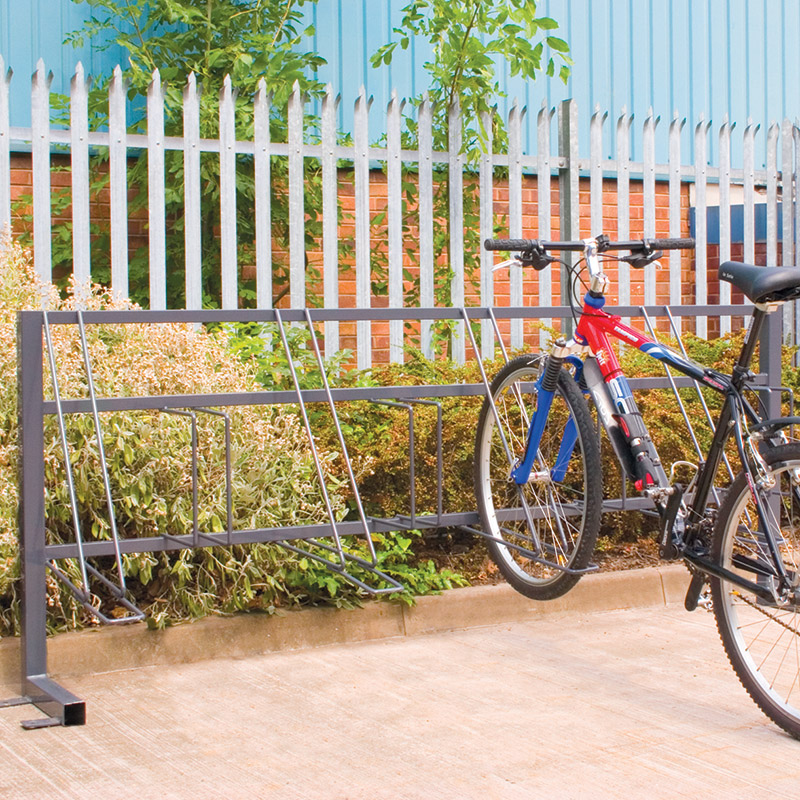 Suitable for schools, commercial applications and use in public places the Tintagel off-centre cycle shelters have a robust, all weather construction, aided by a zinc coating designed to minimise corrosion, their unique modern design also allows cyclists to use the leg frames as additional parking spaces whenever required.
Was From £1,104.14
Now From £993.73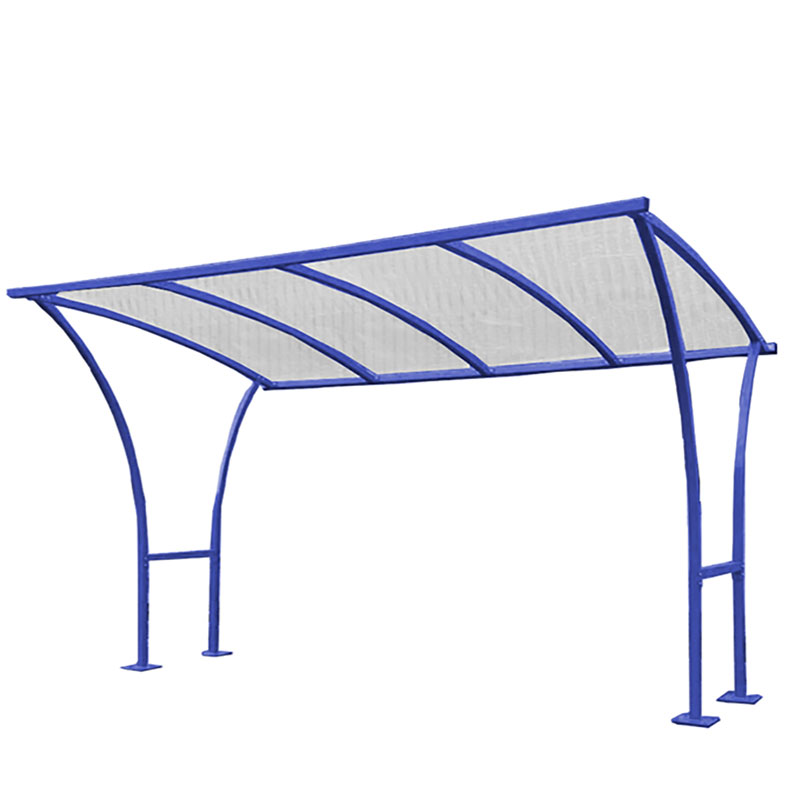 Constructed using tubular steel sections, complete with adjustable feet, the premier shelter is supplied with a twin-walled polycarbonate roof intended to block most UV rays. Choose from clear Perspex or perforated powder coated steel side & back panels as well as a diverse choice of 5 frame colours: light grey, green, blue, red and black.
Was From £2,079.45
Now From £1871.51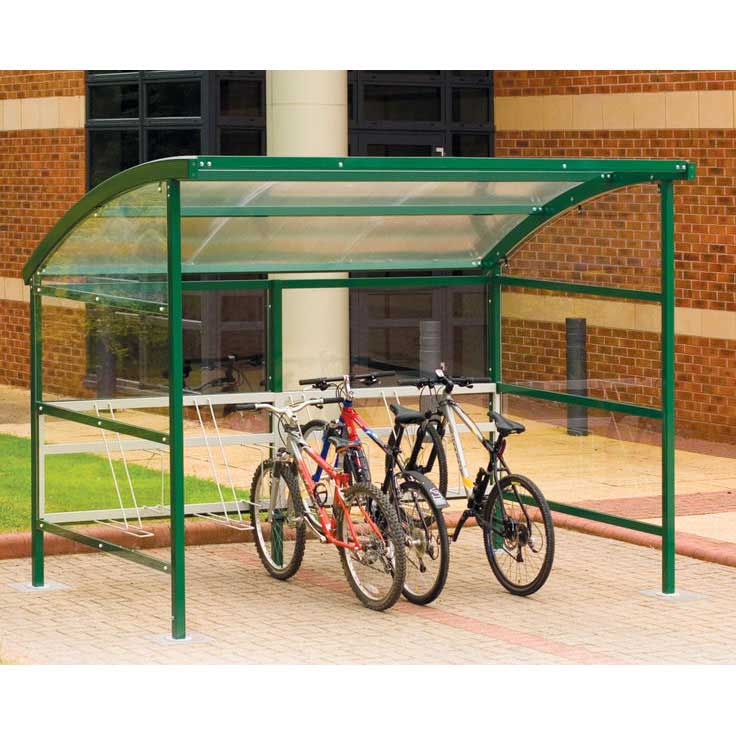 This cost effective shelter is suitable for mounting to most walls (including brick and stone) and comes complete with a twin-level wall mounting bike rack capable of storing up to 8 bikes. This twin-level rack is able to take most tyre widths including mountain bike tyres.
Was From £1,007.95
Now From £907.15